'High-Rise' Trailer: Brutal Violence, Social Upheaval, Crippling Dread, And So Much Tom Hiddleston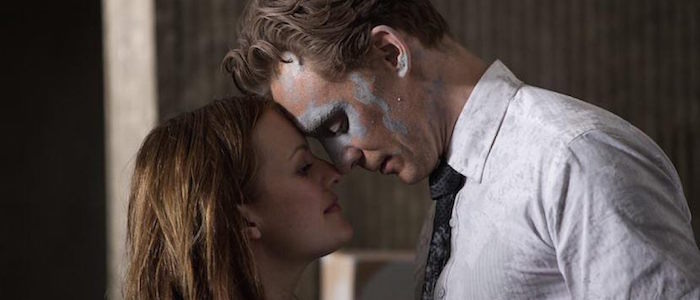 When I wrote about the new poster for Ben Wheatley's High-Rise a few days ago, I wondered how StudioCanal and Magnet were going to sell this mesmerizing, strange, and frequently brutal satire. Now that a trailer has arrived, it's time to start answering that question.
The new High-Rise trailer is light on character and story, but heavy on mood, putting the film's stifling atmosphere and slick visuals at the forefront. The best thing that can be said about this preview, which you can watch below, is that is does a fantastic job of capturing what this difficult sell of a movie actually feels like.
This new trailer, assembled by StudioCanal for the film's upcoming U.K. release, was revealed on star Tom Hiddleston's Twitter feed. That's actually a pretty canny place to debut this thing, since he has a couple million followers and gets naked a few times during the film's running time.
The only thing missing from this trailer is the film's wry, dark comedy, which was already touched on in some viral marketing that arrived last month:
As I learned when I wrote about High-Rise from last year's Fantastic Fest film festival (where our own Jack Giroux declared High-Rise one of the best of the fest), there are few fanbases as passionate as the followers of Mr. Hiddleston. In addition to being a seriously talented actor, he already leads a dedicated army – if anyone can help boost a movie this strange into the spotlight, it's them. Then again, their unwavering support didn't do much for the underrated Crimson Peak, but that was a much more expensive, high-profile film. The Hiddlestoners could actually turn the tide with this one.
Here is the synopsis for the film, which is actually a pretty solid attempt of summarizing an impossible-to-describe movie:
High-Rise is an adaptation of J.G. Ballard's novel of the same name. The 

film

 centers on a new residential tower built on the eve of Margaret Thatcher's rise to power, at the site of what will soon become the world's financial hub. Designed as a luxurious solution to the problems of the city, it is a world apart.
Enter Robert Laing (Hiddleston), a young doctor seduced by the high-rise and its creator, the visionary architect Anthony Royal (Irons). Laing discovers a world of complex loyalties, and also strikes up a relationship with Royal's devoted aide Charlotte (Miller).
But rot has set in beneath the flawless surface. Sensing discord amongst the tenants, Laing meets Wilder, a charismatic provocateur bent on inciting the situation. Wilder initiates Laing into the hidden life of the high-rise and Laing is shocked at what he sees. As the residents break into tribal factions, Laing finds himself in the middle of mounting violence. Violence that he also finds emerging in himself.
High-Rise will open in the U.K. on March 18, 2016. A North American release will follow later this year. Hiddleston is backed up by a large ensemble that includes Jeremy Irons, Luke Evans, Elisabeth Moss, Sienna Miller, and James Purefoy.