Ben Mendelsohn To Play Yet Another Villain, This Time In Steven Spielberg's 'Ready Player One'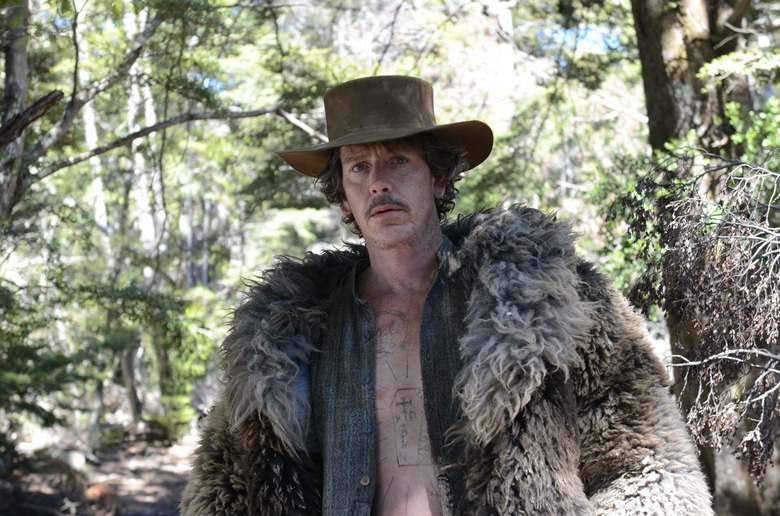 We have no reason to believe Ben Mendelsohn is anything but lovely in real life, but "menacing" is definitely his default mode in the movies. And Steven Spielberg will not be the one to change that. Spielberg is reportedly eyeing Mendelsohn for his '80s nostalgia-fest Ready Player One, in which Mendelsohn would play (of course) the villain. If a deal closes, he'll be the second actor cast after Olivia Cooke, who plays the female lead. More about the Ready Player One Ben Mendelsohn casting after the jump. 
Based on the bestselling novel by Ernest Cline, Ready Player One unfolds in a desolate and not-too-distant future. Our protagonist is Wade Watts, a teenager who escapes his crappy reality by spending hours inside a virtual reality universe known as OASIS. When OASIS founder James Halliday dies, he leaves behind a treasure hunt promising his entire multibillion-dollar fortune to the gamer who can find a certain hidden Easter egg.
Wade and the other competitors, including Cooke's character Sam (a.k.a. Art3mis), throw themselves into '80s pop culture, which Halliday was known to be obsessed with. But as the search for the egg intensifies, it also becomes more dangerous. For one thing, there's a giant corporation called IOI which also has its eye on the prize, and will stop at nothing to get it. THR reports that Mendelsohn has an offer to play one of the IOI executives, presumably Nolan Sorrento from the books, with early talks already underway.
Mendelsohn has been working steadily for about 30 years now, but he's now on the verge of blowing up bigger than ever. Following a couple of breakthrough roles in Animal Kingdom and Netflix's Bloodline, he was cast in the upcoming Star Wars spinoff Rogue One. His other credits include The Dark Knight Rises, Killing Them Softly, The Place Beyond the Pines, Exodus: Gods and Kings, and one of our favorite movies of the year, Slow West (in which he gets to don the glorious fur coat you see above).
Ready Player One arrives December 15, 2017.