Sylvester Stallone Will Not Make Another 'Rambo' Sequel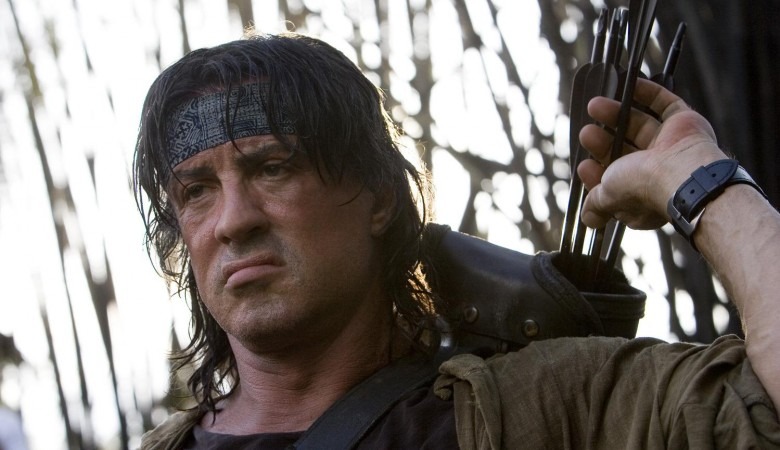 2008's Rambo said everything it needed to about its titular character. Writer, director, and star Sylvester Stallone gave the character closure, just as he did for Rocky Balboa with 2006's Rocky Balboa. Nevertheless, the Creed star has expressed interest over the years in making another sequel, possibly called Last Blood Rambo. But apparently he's had a change of heart.
Learn why Stallone will not direct another Rambo sequel after the jump.
Discussing the idea of a sequel with Variety, Stallone gave a fair reason for not wanting to return to the character: he left the series off on a high note. You can't argue with that. Why risk ruining the fulfilling ending he gave us back in 2008?
Here's what Stallone had to say:
You know when you realize there's nothing more to pull out? As an action film, I was very satisfied that it dealt with the Burmese situation. It had one foot in a current event, the longest civil war in history, 65 years at that time. It was so brutal, which civil war is, I was shocked they even gave me an R-rating. I didn't want to compromise. I said, "This is probably going to be the last decent film of this genre that I'm going to do as a solo act." When that was accomplished, I never felt the same willingness to do it again. There's nothing left. When they asked me to do another Rambo, I said, "If I can't do better than I did last time, and I can't, then why?"
It was kind of amazing Stallone got the R rating when Rambo was released in theaters; it's a brutal-as-hell movie. It's interesting he says he never felt the willingness to make another Rambo film, because he's been talking about the sequel for years now. At one point, a press release was even sent out for it:
With "Rambo V" Sylvester Stallone returns to his signature role. This time he messes with the Mexican cartel. Stallone, who is also responsible for the screenplay, describes the new Rambo as his version of "No Country for Old Men." Producer is like the last "Rambo", Avi Lerner ("The Expendables 1-3").
Now, I'd like to see Stallone's version of No Country for Old Men, but I'd much rather see him go back to generating original material for himself. For the most part, he's only written and directed sequels. Stallone is a fine writer and filmmaker, and I imagine he has the clout to get some original stories off the ground.