'Legion' Casting: X-Men Spinoff Casts 'Fargo' Breakout Rachel Keller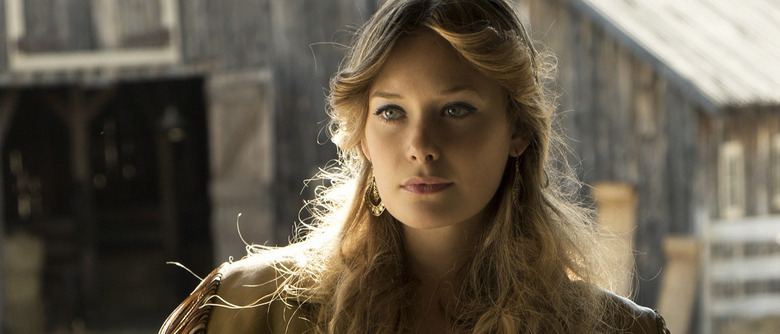 Between Agent Carter and Agents of S.H.I.E.L.D. on ABC, Daredevil and Jessica Jones on Netflix, Gotham on Fox, Supergirl on CBS, and Arrow, The Flash, and now Legends of Tomorrow on The CW, our DVRs are absolutely clogged with capes and tights. It'd take a lot for yet another superhero series to cut through all that noise — and yet FX's X-Men drama Legion already looks like it might do just that.
For starters, Fargo creator Noah Hawley is steering this one. If the guy could make a small-screen extension of a Coen brothers classic look like a good idea, just imagine what he could do with a superhero saga. For another, it's just picked up Fargo breakout Rachel Keller as its female lead. More about the first Legion casting after the jump. 
Legion follows David Haller, who in the comics is the son of X-Men founder Charles Xavier. Since adolescence, David has been in and out of psychiatric hospitals. The official diagnosis is that he's schizophrenic, but a fellow patient opens up the possibility that the voices and visions in his head might be real. Deadline describes Keller's character as "a scrappy, optimistic young woman in her 20s." Her name and possible powers are being kept under wraps, but their sources compare her abilities to established X-Men characters Rogue and Spyke.
Keller is best known for starring in Season 2 of Fargo, where she played Simone Gerhardt. The character became a fan favorite, and apparently she made quite an impression on Hawley and FX as well. Keller only has a handful of other credits on her resume, including the indie film Hollidaysburg and episodes of Supernatural and The Mentalist.
Although Legion is based on the X-Men comics, Hawley has downplayed the connection between the show and the X-Men film series. "It's conceived more as a standalone. I don't want to say too much more about it on that level, but certainly it's not constructed as a back-door anything," he said. "It's more just that there's a story that I want to explore that has to fit into that larger universe, which is exciting."
Behind the scenes, the ties between Legion and the X-Men movies are more obvious. Hawley is executive producing Legion with X-Men's Lauren Shuler Donner and Simon Kinberg, and Marvel TV's Jeph Loeb and Jim Chory,plus John Cameron and Steve Blackman. Shooting on the pilot, which was written by Hawley, is expected to get underway early this year, so look for more Legion casting updates to trickle out in the coming weeks.