'Creed' Sequel: Will Ryan Coogler Direct? Could Carl Weathers Reprise Apollo Creed?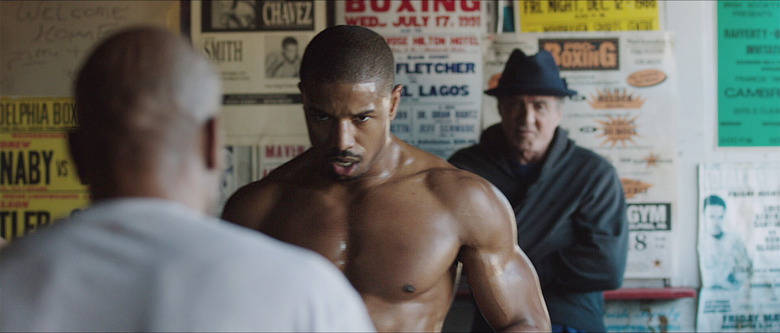 Creed just crossed the $100 million mark domestically at the box office. By this point, following the glowing reviews and the tremendous audience response, it's fair to say director Ryan Coogler hit this sequel/spinoff out of the park. The film left you excited to see more of Adonis Creed (Michael B. Jordan), Rocky Balboa (Sylvester Stallone), and Bianca (Tessa Thompson) taking on more personal and physical challenges.
Following the success of Creed, it's been confirmed we will see a sequel, but it's only a matter of when. Find out more about the Creed sequel after the jump.
Coogler is likely to direct Marvel's Black Panther next, so where does that leave his involvement in future Creed films? Speaking with Variety, Stallone had this to say about his involvement:
I know Ryan is probably going to be gone for a couple years. So there will be a quandary on: Do we work with another director and have Ryan produce, or do we wait? There's a diminishing time acceptance of a sequel. Now they are cranking them out in a year.
Studios generally like to strike while the iron is hot with sequels, but four or five years from now, I think it's safe to assume people would still very much be interested in a Creed sequel. Even if Coogler doesn't get back behind the camera, which would be a real shame, it appears as if he'll remain involved. In fact, Stallone mentions the filmmaker has already cooked up ideas for the sequel, including a potentially ambitious story set in the 1980s:
Ryan has some ideas of going forward and backward and actually seeing Rocky and Apollo together. Think of 'The Godfather 2.' That's what he was thinking of, which was kind of ambitious.
Apollo Creed died in Rocky IV, which was in 1985. It's doubtful we'll see a Creed sequel that doesn't star Michael B. Jordan, and the actor had this to say about the proposed sequel idea:
Oh no! There are no secrets with Sly. So it's going to be a CGI-version of Sly? I'm trying to think about it. Knowing Ryan, he'll find a clever way to make that work.
Jordan is right. As ambitious or as silly as it sounds to go back to Rocky and Apollo Creed's relationship, Coogler is a smart enough writer and director to make the idea work. Audiences were skeptical about both Rocky Balboa and Creed, but considering both exceeded expectations, it's difficult to question wherever this series goes next. MGM CEO Gary Barber adds there is zero doubt they will make a Creed sequel.