New 'High-Rise' Poster: Take A Leap Of Faith For One Of The Best (And Most Divisive) Films Of 2016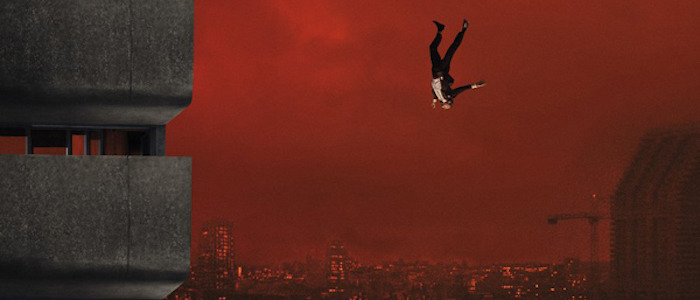 I ended up seeing High-Rise twice at last year's Fantastic Fest film festival. The first time was because I will see every single movie that Ben Wheatley makes. The second time was to make sure I wasn't crazy for loving it as much as I did. It's rare to see a movie divide people quite like how High-Rise divides its audience. This is a genuinely unpleasant, ugly little movie and it's hard to begrudge anyone for loathing it. But it's also smart and blackly hilarious and impeccably crafted satire. High-Rise finds Wheatley wielding a sledgehammer to drive home his various points, but it's hard to care about subtlety when that instrument is being utilized by a master filmmaker. This is finely orchestrated, bravely performed, sci-tinged chaos that daring film fans should go out of their way to see.
All of that to introduce at new poster for the movie? You betcha. Check out the new High-Rise poster below.
Based on the novel by J.G. Ballard, High-Rise follows Dr. Robert Laing (Tom Hiddleston) as he moves into a state-of-the-art luxury high-rise apartment building. As he gets to know his new home and his neighbors, including the building's designer, Anthony Royal (Jeremy Irons), the living situation slowly starts to devolve. Minor maintenance issues soon give way to tension between the working class people living in the lower levels and the wealthy inhabitants of the upper levels. Spurred on by Richard Wilder (Luke Evans), a documentarian with more than a few axes to grind, the building slowly breaks into various tribes as the inhabitants engage in literal class warfare. It's mesmerizing, brutal, and totally bonkers. It will drive literal-minded people nuts. Think of it as the missing link between Luis Buñuel's The Exterminating Angel and Bong Joon-ho's Snowpiercer, but marinated in that patented Ben Wheatley nastiness.
Here's that new poster, which is slick and stylish and conveys the stylish menace of the actual film quite nicely. This poster is technically for StudioCanal's U.K. release. Expect the future American poster, which will arrive whenever Magnet settles on a release date, to better showcase the film's ensemble cast, which also includes Elisabeth Moss, Sienna Miller, and James Purefoy.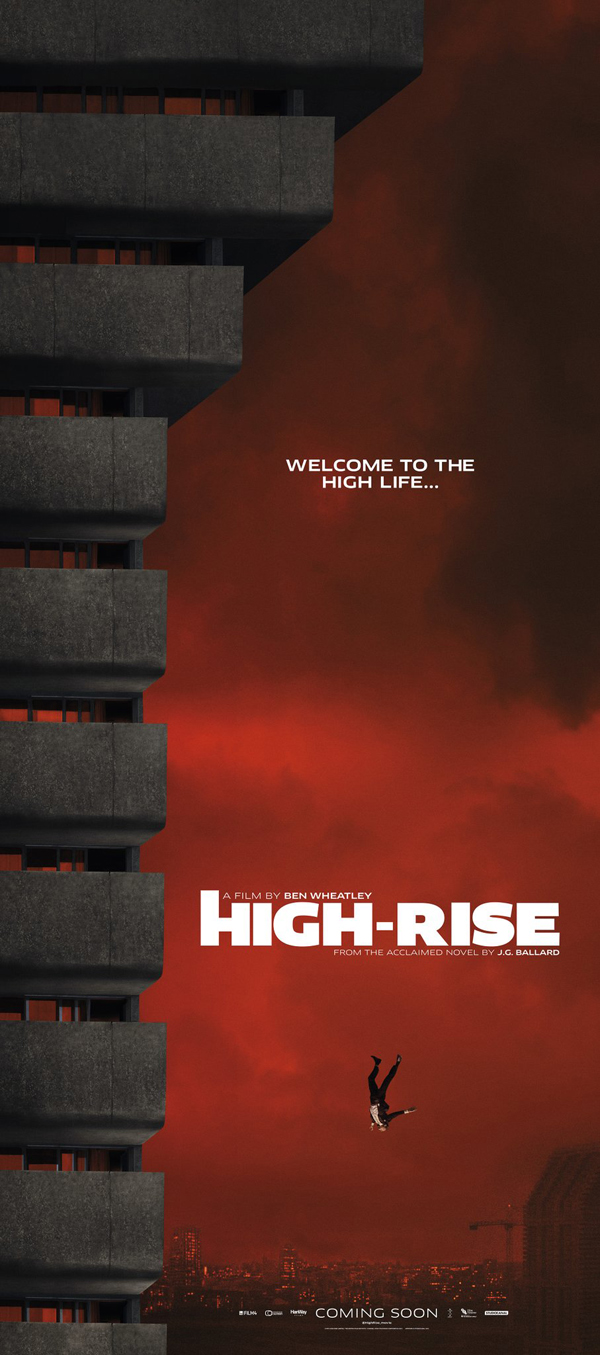 High-Rise will open in the U.K. on March 18, 2016. A North American release date hasn't been announced yet, which isn't too surprising. Despite the pedigree of the cast, it took a long time for this film to find distribution. Now that Magnet has this movie, they need to figure out how they sell something this odd to normal people. This will be a difficult movie to tame.
And before you go, check out a few new stills from the film below.