'Heroes Of The Empire' Trailer: 'Star Wars' Villains Become Inspirational Heroes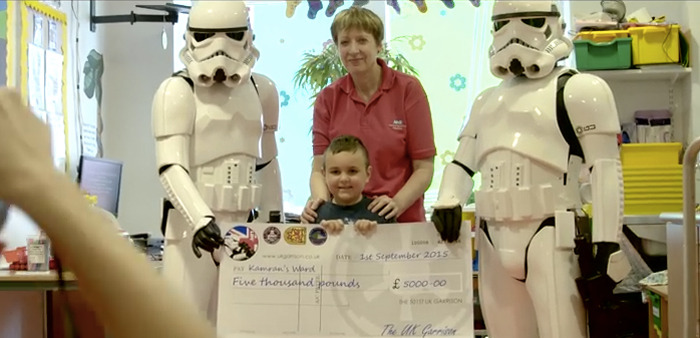 Stormtroopers are the seemingly mindless soldiers of the Galactic Empire and now the First Order. However, the creation of FN-2187, the defected stormtrooper who comes to be known as Finn in Star Wars: The Force Awakens, may complicate the way we see these disposable villains in the galaxy. In fact, a trailer for a new documentary about some passionate Star Wars fans who cosplay as stormtroopers may do that as well. Find out what we mean after the jump.
Heroes of the Empire is a 45-minute documentary about the UK Garrison of the well-known 501st Legion, a Star Wars costuming club that has members all over the world. The film shows that these aren't just fans who want to dress up as Star Wars characters, but that they want to use their fandom to help make a different for people. Here's the trailer for the 501st Legion documentary:
People who are this dedicated to cosplay usually are the brunt of a lot of jokes, but these fans are doing some pretty touching things for families and fans just like them who could use a little inspiration in their life. Whether it's cheering up sick children or raising money for charities, these fans are doing some truly admirable work.
When I was at my Star Wars marathon screening that preceded The Force Awakens, there was a member of the 501st Legion there, complete with leather jacket and patches indicating his allegiance. They're like a nerdy biker gang, and some of the nicest people you'll ever meet, even if they're not very good with those blasters.