Michael Bay Confirms He'll Direct 'Transformers 5', But Then He's Done With The Franchise, For Real This Time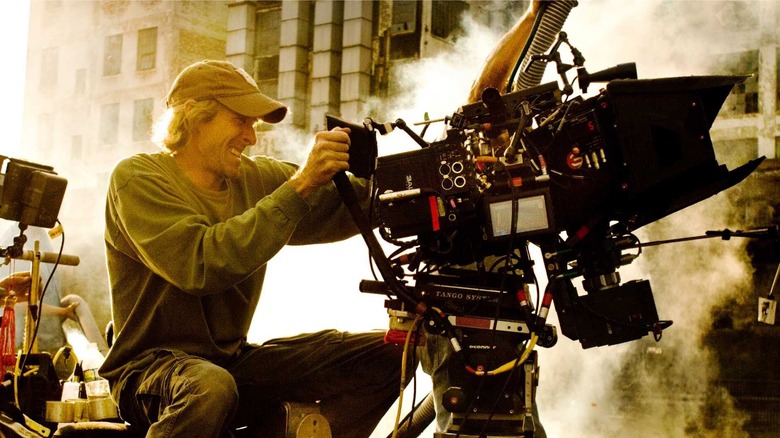 After directing Transformers numbers one through four, Michael Bay has confirmed he will return yet again to direct Transformers 5. The news doesn't come as a surprise, as Bay entered talks to direct last fall after months of speculation (and let's be real, totally reasonable assumptions). There's a catch this time, though: It's going to be the last Transformers movie Bay will ever direct. Or so he says. For now. Read the Michael Bay Transformers 5 comments after the jump. 
Bay spilled the beans in an interview with Rolling Stone: "I'm doing Transformers ... 5, is it?" He later continued: "Transformers, I still have a great time. It's fun to do a movie that 100 million people will see. But this is the last one. I have to pass the reins to someone else." If Bay's quote triggers some déjà vu, it's not just you. Bay expressed similar sentiments after Transformers: Dark of the Moon (the third film) and Transformers: Age of Extinction (the fourth and most recent film). "I know," admitted Bay. "J.J. [Abrams] told me, 'You're the only guy that could do this.' But it's time to move on. One more."
It's pretty clear — and pretty understandable — that Bay wants to branch out into movies that don't involve Autobots, Decepticons, or Dinobots. For the past few years this has translated into a "one for them, one for me" approach. Bay followed up Transformers: Dark of the Moon with the excellent (seriously!) Pain & Gain, and then reunited with his Pain & Gain star Mark Wahlberg for Transformers: Age of Extinction. Now he's about to open 13 Hours: The Secret Soldiers of Benghazi, after which he can get to work on Transformers 5.
Besides Bay, several other familiar names are returning for Transformers 5. Wahlberg will once again star, Lorenzo di Bonaventura will once again produce, and Steven Spielberg will once again executive produce. The script was written by Ken Nolan, Art Marcum, and Matt Holloway, based on a story dreamt up by the Transformers writers room led by Akiva Goldsman. No release date has been set, but Transformers 5 is likely to land sometime in 2017.