Louis C.K. And Albert Brooks Are Joining Forces For An FX Pilot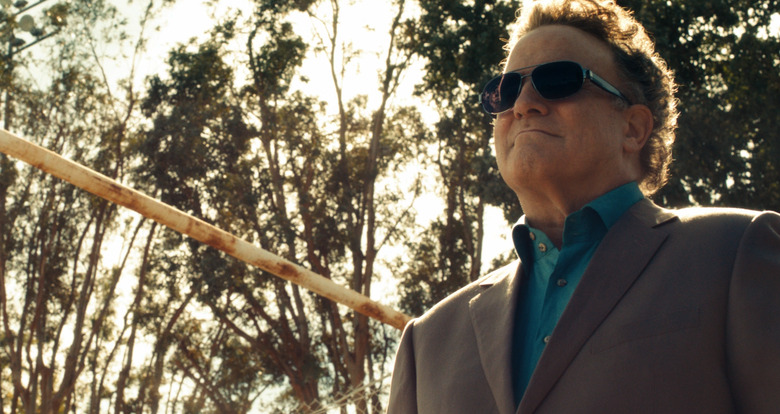 It's a good day to be an Albert Brooks fan. Well, any day is a good to be that, but today especially. The actor, writer, director, and comedian hasn't written a feature film since Looking for Comedy in the Muslim World, which was over a decade ago. Brooks isn't returning to directing just yet, but with Louis C.K., he's heading to TV, and not just as an actor-for-hire.
Find out more about the Louis C.K. and Albert Brooks FX project after the jump.
The creator of FX's critically acclaimed Louie is teaming up with the comedy legend for an animated pilot. According to Deadline, the filmmaker behind Modern Romance and Defending Your Life will co-create, co-write, and executive produce alongside C.K., in addition to both men providing the lead voices for the animated project. Little is known about the show, but Deadline mentions this will be the comedians' second collaboration, following their voice work on The Secret Life of Pets – although, considering how voice acting generally works, they were probably never acting in the same room with each other.
This marks the first time Brooks has had a hand in creating a television show. He's known for his work on Saturday Night Live, but he hasn't been this involved in TV for quite a while. Nowadays we generally see him in memorable supporting roles, like his work in Drive, A Most Violent Year, and last year's Concussion. Back in 2011 his novel, 2030: The Real Story of What Happens to America, was published, but, sadly, we haven't seen any screenwriting credits from him for far too long.
In Judd Apatow's "Sick in the Head," a series of interviews any film or comedy fan should read, he ran a delightful and illuminating conversation with Brooks. Why don't we see more movies from Brooks anymore? Blame what he calls "the third act":
I can make the next movie tomorrow. The thing that keeps me hesitant is the third act. What I mean is: the first act is writing; the second act is making; the third act is releasing. And if I can just get over that, nothing would stop me. Listen, I like acting. I liked acting in your movie. I liked Drive. I like taking these parts, and that's satisfying. I run into a lot of people who are really nice about "When's your next movie coming out?" And I think about it. I just have to make sure I'm at that place where the third act wouldn't bother me.
Maybe with C.K. to help him out, he'll have an easier time navigating that third act. The new series doesn't have a premiere date (or title) yet.