The Force Awakens Bits: Vehicle Cross-Sections, IMAX Box Office, Score Analysis And More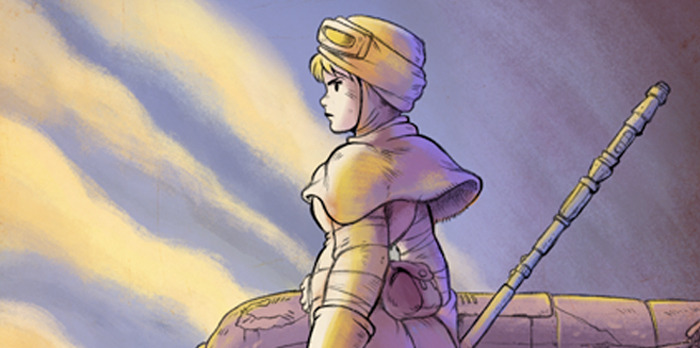 We may receive a commission on purchases made from links.
Don't be afraid, I feel it too. This edition of The Force Awakens Bits includes:
The Force Awakens IMAX box office is huge.
General Leia Organa's ship may have been inspired by old Millennium Falcon designs.
Rey turned into a dude in another low budget The Force Awakens trailer remake.
What can we learn from John Williams' new score?
Cross-sections of The Force Awakens vehicles are incredible.
One Star Wars fan already has an impressive Rey tattoo.
Questions answered by The Force Awakens novelization.
Kylo Ren freaks out in everyday situations.
Profiling the king of Star Wars spoilers, Jason Ward.
Peter Sciretta stops by Electric Shadow Network for a Star Wars podcast.
Kid Cudi invited his fans to a Force Awakens screening he bought out.
Header image: Artist Gibbs Rainock made this Studio Ghibli inspired illustration of Rey.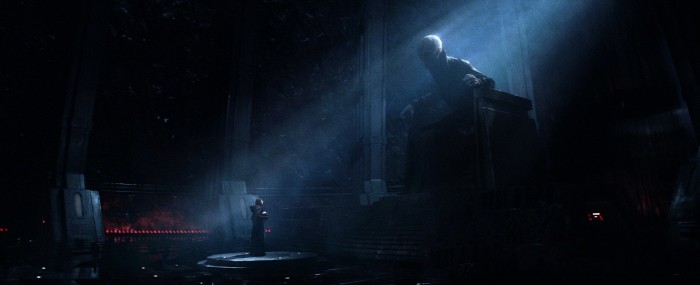 Star Wars: The Force Awakens keeps breaking box office records all over the place, and it will likely take one more in the near future. The film is already the #2 highest grossing IMAX release, but it still has to beat the $243.3 million global haul that Avatar pulled in. That shouldn't be hard with The Force Awakens hitting 268 IMAX screens in China this coming weekend. [Variety]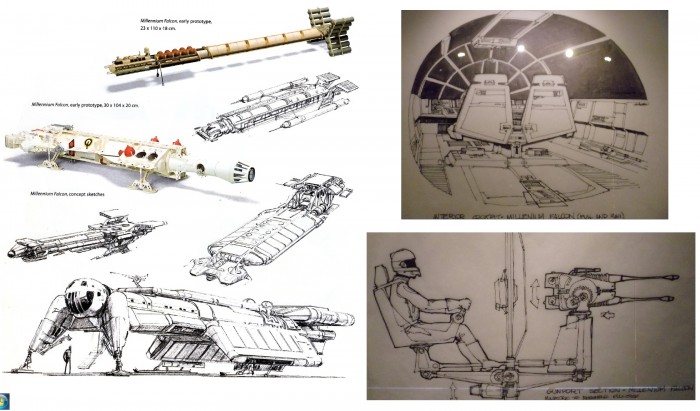 General Leia Organa has her own ship in The Force Awakens, and there's a chance its design may have been inspired by some unused concept art for the Millennium Falcon. The above photos show some alternate designs, and while we don't have any stills of the Resistance troop transport from the movie, if you go check out the LEGO version of the ship, you see some interesting similarities between the designs. There's some more cool things to notice in the movie over at io9.
Here's another low budget trailer for Star Wars: The Force Awakens where Rey is a dude for some reason.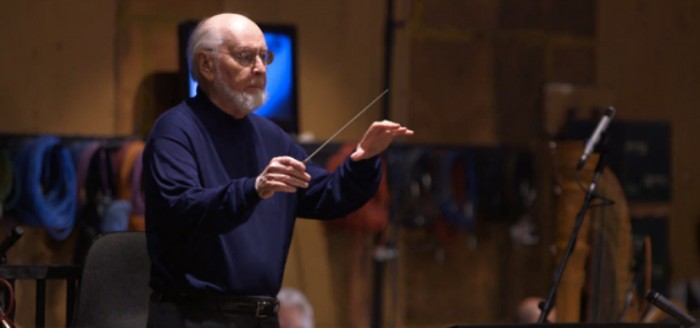 Over at Mashable, you can take a deep dive into John Williams' score for The Force Awakens that may provide some insights into certain character's identities. Otherwise, there are some really intricate details that Williams has included in the score, not to mention some similarities to his previous non-Star Wars work, for all you orchestra nerds out there.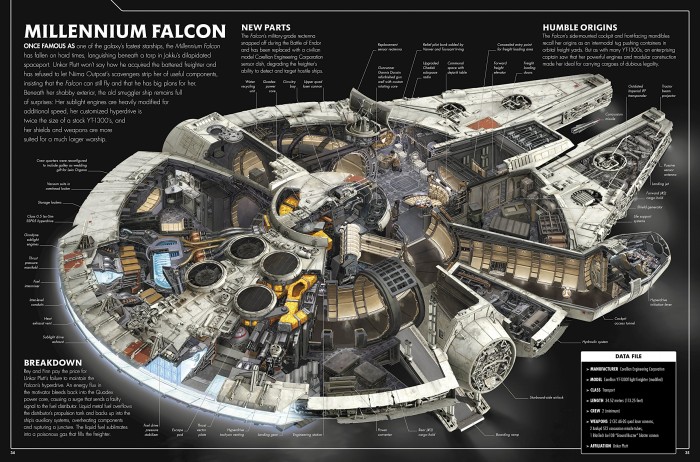 There are plenty of Star Wars: The Force Awakens books out there to check out, but one of the cooler ones is Star Wars: The Force Awakens – Incredible Cross-Sections. The book features insanely details breakdowns of the inside of many of the ships in the movie. You get much more than under the hood of Poe Dameron's X-Wing, Rey's speeder and, of course, the Millennium Falcon seen above. Check out a few more in the preview of the book at Amazon where it's available for purchase now, and dig into a few of our findings here.
Made this #TFA Rey piece the other day! I'm sure @carrieffisher told #DaisyRidley to expect serious @starwars fans! pic.twitter.com/vyf9BpFUVH

— Josh Bodwell (@joshbodwell) December 30, 2015
One fan already loves Rey enough to have her inked on his body.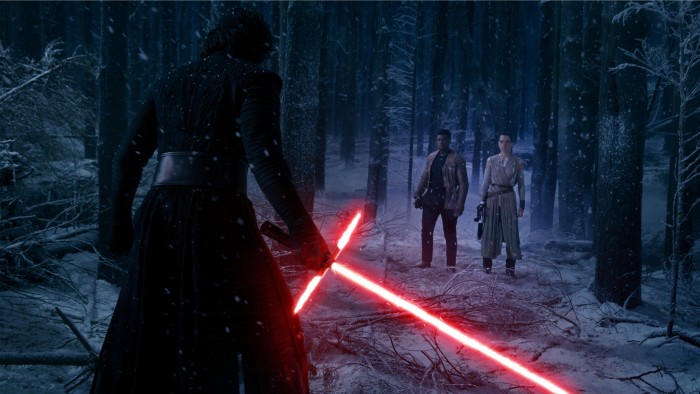 Fans have plenty of questions after seeing The Force Awakens, even if they've seen it four or five times. Some of those questions are merely open-ended and will likely be answered in Episode VIII while others comes from plot holes or deleted scenes. But the novelizations of the film actually answers some of the questions that fans have been asking. Mashable runs through 27 questions that are answered by The Force Awakens novel, including details on the First Order, Han Solo's monstrous cargo, and Supreme Leader Snoke. Check them all out right here.
Kylo Ren has a hard time keeping his cool in everyday situations.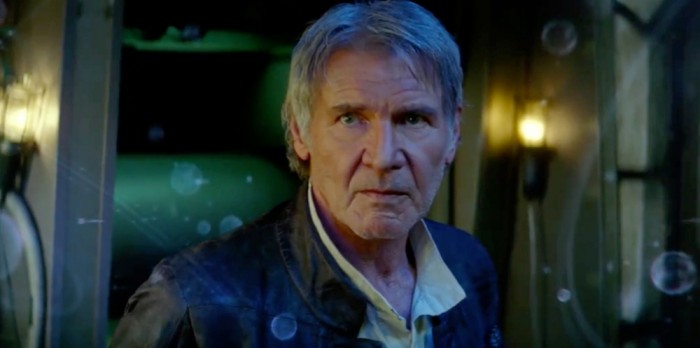 Wired has an excellent profile on Jason Ward, dubbing him the Star Wars leak king. You may not know Jason by name, but if you've been closely following the return of Star Wars mania, you've likely visited his site MakingStarWars.net. We've featured the site's scoops countless times, and the profile dives into how he started this career path and how he got some of their biggest scoops and spoilers. On whether or not spoilers ruin the movie for him, he says:
Not at all. I knew pretty much everything about this movie inside and out. You can direct a movie in your head based on all that knowledge, but it's not going to be as good as [when] J.J. Abrams directs it.
It's quite a fascinating read, and you can check it out in full right here.
BB-8 got so tired. He was rolling towards the ledge but I stopped him thankfully.
A video posted by @john_boyega on
John Boyega had to talk BB-8 off the ledge of a skyscraper, because fame is tough.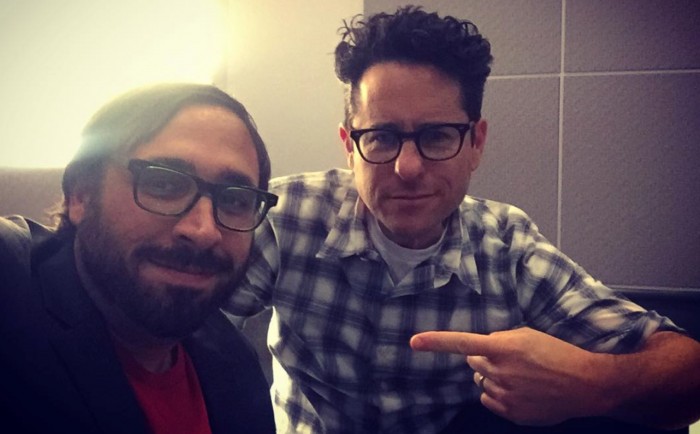 The Electric Shadow Network recently had an entire The Force Awakens-themed episode where they asked 20 guests to talk about one specific thing they wanted to talk about from the movie for two minutes or less. Our own Peter Sciretta appears around the 59:20 mark in the episode, so check it out right here.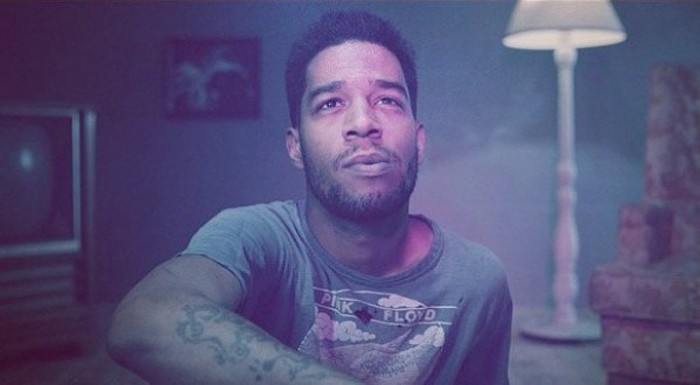 Finally, we have a bit of cool news from California thanks to rapper Kid Cudi's love for Star Wars and his fans. Over the weekend, the chart-topping artist posted this for his fans on Twitter:
#ForceAwakens @starwars 😱🤘🏾✌🏾️❤️ pic.twitter.com/1joi6ZJ727

— The Chosen One (@KiDCuDi) January 3, 2016
That's right, Kid Cudi bought out nearly an entire theater and asked his fans to come watch The Force Awakens with him. That's pretty damn cool for someone with his profile to do, and you can see some of the pleased fans at the screening over at Vulture. Plus, you may want to stay tuned to his Twitter, because he said he'll do this again in some other cities.
That's all for The Force Awakens Bits for now. Stay tuned for more soon.