'Lo And Behold' Trailer: Werner Herzog Turns His Documentary Lens On The Internet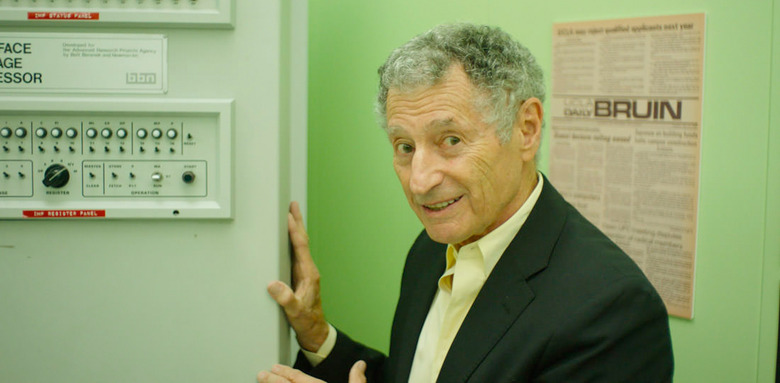 We're just a little over a couple weeks away from attending the 2016 Sundance Film Festival kicking off on January 21st, unveiling a slew of independent films that we'll hopefully be talking about throughout the entire year. The entire line-up has already been revealed with some of the movies are getting teased before their debut in the mountains of Park City, Utah. And one of them is coming from a master filmmaker.
Werner Herzog will be heading to Sundance with his first non-fiction film in five years, a documentary called Lo and Behold, Reveries of the Connected World. This time Herzog is taking a look at the internet and its effects on culture and how we connect to each other as people. I can't imagine a more fascinating filmmaking to tackle this subject material than Herzog, and the first Lo and Behold trailer promises something extremely intriguing. Watch it below!
Here's the first Lo and Behold trailer from Filmstarts (via The Film Stage):
This looks like a must-see documentary at a time when the world is more connected than ever. The trailer shows that Herzog also dives into the dangers of the internet and its effects on how society operates. It doesn't seem like an old man shaking a stick at kids today with their Insta-tweets and Facegrams, but rather a thoughtful look at how the internet has had such a huge impact on our world in a very short amount of time.
We'll be at Sundance to check this one out, so stay tuned for a review straight from the film festival. If you'd like to know more about the film, here's the official description from the Sundance film guide:
Society depends on the Internet for nearly everything but rarely do we step back and recognize its endless intricacies and unsettling omnipotence. From the brilliant mind of Werner Herzog comes his newest vehicle for exploration, a playful yet chilling examination of our rapidly interconnecting online lives.
Herzog documents a treasure trove of interviews of strange and beguiling individuals—ranging from Internet pioneers to victims of wireless radiation, whose anecdotes and reflections weave together a complex portrait of our brave new world. Herzog describes the Internet as "one of the biggest revolutions we as humans are experiencing," and yet he tempers this enthusiasm with horror stories from victims of online harassment and Internet addiction.
For all of its detailed analysis, this documentary also wrestles with profound and intangible questions regarding the Internet's future. Will it dream, as humans do, of its own existence? Can it discover the fundamentals of morality, or perhaps one day understand the meaning of love? Or will it soon cause us—if it hasn't already—more harm than good?
Lo and Behold, Reveries of the Connected World premieres on January 23rd at Sundance.