VOTD: How To Build Your Own LEGO BB-8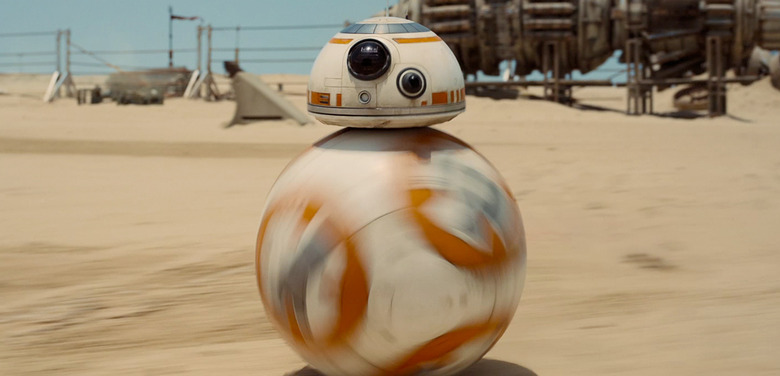 There are a lot of BB-8 toys out there, from the pricey Sphero model to a variety of action figure versions. But when it comes to LEGO, there is only a tiny minifigure version of the ball droid that fits inside Poe Dameron's X-Wing or sits in the new Millennium Falcon. Thankfully, one LEGO and Star Wars fan has put together a mid-size version of the droid made out of LEGO pieces, and if you have the pieces lying around, you can build it yourself. Find out how below!
Here's a video demonstrating how to build a LEGO BB-8 from YouTuber dansto67:
Here's what the LEGO Ideas project that includes this BB-8 says about the creation:
BB-8 is build using 257 parts and is 12 cm high. The main body is a small sphere where round plates correspond to the orange and grey patterns. The small head is build on a large round plate using several slopes and round plates with rounded bottom (one with headlight pattern for the main "eye").
You may have to spend some cash to get those specific parts, but this isn't a bad design. I think his head could be done a little better, but that can be hard with pieces that aren't generally made to be round. It certainly won't be rolling around either.
Or if you don't want to put in the effort to get the pieces yourself, you can support the LEGO Ideas project that also includes mid-size versions of R2-D2 and C-3PO, complete with a red arm as in The Force Awakens.