Christopher's Top 10 Trailers Of 2015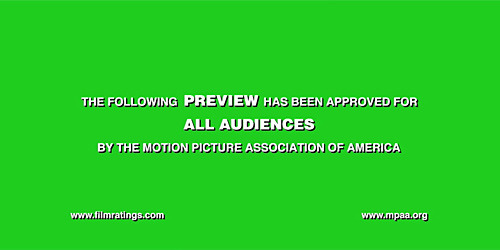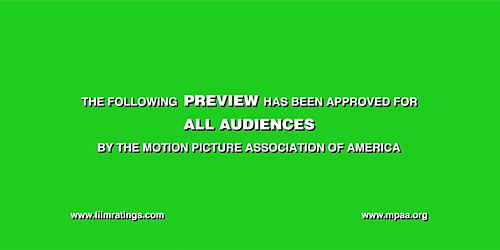 Trailers are an under-appreciated art form insofar that many times they're seen as vehicles for showing footage, explaining films away, or showing their hand about what moviegoers can expect. Foreign, domestic, independent, big budget: What better way to hone your skills as a thoughtful moviegoer than by deconstructing these little pieces of advertising? This week we rank the best trailers that 2015 had to offer.
One of the things I noticed after the digital dust settled on my Top 10 list is how emotionally evocative many of these picks actually are. Besides my number one pick being on par with Requiem for a Dream-level kind of sad, there are more below where the aim of the trailer is to pluck some kind of chord within you. What you see below are the ten best examples of how this art form is still able to take a completed film and compress hours of a vision into two-plus minutes or, in the case of my number three pick, just one. I would be remiss if I didn't include some of the ones that didn't quite make it but absolutely left an impression. As with previous years, here are a handful that get some honorary attention as they're genuine standouts:
We Are Still HereSpectre TeaserMe and Earl and the Dying GirlThe TribeTu Dors Nicole
With that, here are the rest...
10. The Revenant Teaser
If this was the totality of the movie's marketing push you could find no fault in its choice. What's wonderful about this teaser is that it not only embodies the teaser ethos to simply provide entree into this film's world but it captures your attention and focus.
9. Chorus
If there ever was something that could instantly slow you down and make you feel sad, this would be it. Long after I watched this I found myself wanting to revisit this trailer as a reminder for just how measured and focused some trailers can be, to say nothing of how such a tiny film can make a big impact. Not having the ability to see this movie is perhaps the cruelest result of all this adulation.
8. World of Tomorrow
If you wanted to craft a trailer to ensure that no one would be able to decipher what your movie is about yet make people want to see it Don Hertzfeldt's ode to the future would be it. It's a glorious pastiche of sights, sounds and everything in between.
7. Tangerine Red Band
An amazing technical achievement. Never mind the whole "shot on an iPhone" bit, but it's really an achievement of a movie this size to craft something that feels wildly kinetic, has emotional heft, and makes smart, intelligent use of its red band status.
6. 45 Years
Devastating. What impressed me most about this trailer is how much it lets Charlotte Rampling and Tom Courtenay be showcased. Many times it's all about trying to hit some quick highlights but what you get here is someone thinking well enough to just let some moments breathe. While the impulse is to sell sell sell this trailer just silences those demands in favor of betting everything on hooking us with its lead actors. Winner winner.
5. Star Wars: The Force Awakens Teaser #2
There's something so deliciously satisfying to know after the fact that the movie delivered on this visual, aural promise. Shortly after watching this I tried to stop consuming any other international version/TV spot/photographic still/story/rumor/speculative thoughts about what this movie was going to be. Because what's here is all I needed to know we were moving into some fresh, as well as nostalgic, territory.
4. Entertainment
It's hard to put into words why Gregg Turkington's trailer is so damn infectious but it just works. It's bizarre, strange, emotionally awkward, but it's so endearing. It knows precisely what it is and what it wants to telegraph to the world. It's strength is knowing which beats to hit and then exploiting which moments to just let simmer on the screen for a bit.
3. Deathgasm
I love this trailer.
This pretty much embodies how I wish most, if not all, trailer should aspire to be like. Get wild, get creative, push the visual boundaries and make something that people can fence sit on. You're either going to love it or hate it. If you crank up the volume you can feel the energy that they compress into one minute's worth of your time and it should be gleefully given up if only to experience what I can only describe as a Davidian attempt to compete with the Goliaths of other major studios vying for your attention and money and succeeds gloriously.
2. Sicario
Aside from the hideously distracting links that Lionsgate wants me to click on, this trailer is rock solid. It embodies everything about what the movie so great and had enough self-awareness to know which moments would be resonant enough with audiences. It's also the doorway in which people didn't talk so much about director Denis Villeneuve's steady hand but forced people to recognize cinematographer Roger Deakins' brilliance.
1. Animals
4,414.
That's the number of people who have seen this trailer since it debuted in April and that makes this a true diamond in the rough as, without question, this is about as good as it gets. Leaning heavily on the wicked solid performances of David Dastmalchian and Kim Shaw, this trailer is downright sad but so effective. What makes it the hands-down pick is how it not only gives you every reason why the story of a couple struggling with drug addiction needs to be seen but its use of Lavender Diamond's "Everybody's Heart's Breaking" just adds an emotionally resonant component to already stellar piece of key art.
Nota bene: If you have any suggestions of trailers to possibly be included in this column, even have a trailer of your own to pitch, please let me know by sending me a note at Christopher_Stipp@yahoo.com or look me up via Twitter at @Stipp
In case you missed them, here are the other trailers we covered at /Film this week:
Only Yesterday Trailer – Going to be "that guy" and say I'd rather stick with the original and read the subtitles.
Zootopia Trailer - Sure.