Theme Park News: Universal Studios May Close 'The Revenge Of The Mummy' And Open A 'The Secret Lives Of Pets' Ride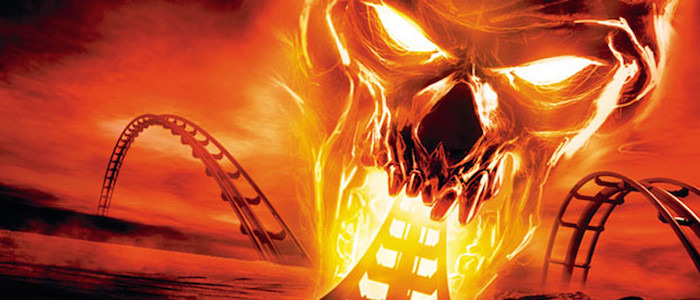 With Disney theme parks are currently undergoing their most radical changes in decades to accommodate new Star Wars-themed attractions, and you just know that their chief rival, Universal Studios, must have a few big plans up its sleeve. A new version of their massively popular Wizarding World of Harry Potter at the Hollywood park is not enough. They're going to need something completely new and fresh. The truth is that these two titans trying to one-up one another is the best possible thing for theme park fans – they do battle and we get to enjoy the fruits of their rivalry.
While we can't say for sure what Universal is cooking up, new rumors have hit the internet suggesting that the West Coast version of their Revenge of the Mummy attraction may be closing down in the near future. In a completely unrelated rumor, the park may also be working on an attraction based on the upcoming animated film The Secret Life of Pets that utilizes that very nifty technology that hasn't been seen in too many American theme parks yet.
Both of these stories originate over at Inside Universal and both cite inside sources, so take this news with the appropriate amount of skepticism. However, in our somewhat professional opinion, both rumors have the air of truth to them.
Let's start with the rumor that Revenge of the Mummy is shutting its doors. Inside Universal reports that the ride may be dismantled as part of an upcoming expansion to Universal Studios Hollywood's lower lot, which will also involve the closure of multiple neighboring soundstages. As the article points out, Universal isn't above relocating its proper production facilities to accommodate new attractions, so it's entirely possible that the park is planning to use the Revenge of the Mummy space and its surrounding area for a new "land" of some kind. After all, their recreation of Springfield around The Simpsons Ride and the upcoming Wizarding World of Harry Potter show that the park is finally bringing some of that East Coast panache to their original park. You can't just plop down new rides anymore – you've got to place them in an exquisitely themed area.
And let's face it: the Hollywood version of Revenge of the Mummy would be no great loss. Originally built in 2004, it's a shadow of its Universal Studios Florida counterpart. Constructed with limited space, this indoor roller coaster (based on the characters from The Mummy and The Mummy Returns) is about half the length of its East Coast sibling and about half as impressive. Here's the Hollywood version of Revenge of the Mummy:
And here's the Florida version:
It's no contest. If Universal Studios Hollywood is going to kill a major attraction to make room for new stuff, this is the easiest ride to shut down.
Meanwhile, Inside Universal also claims to know what the park will do with the lot that was once home to the legendary Soundstage 28. Demolished last year for unknown reasons, it now looks like the space will soon be the site of an attraction based on The Secret Life of Pets. More specifically, this attraction will utilize "trackless motion simulator technology," a ride system that has already garnered acclaim in overseas Disney attractions like Mystic Manor and Pooh's Honey Hunt but has yet to make a splash stateside. As the name implies, this kind of ride doesn't move along a track, but uses vehicles that move through open spaces and scenes on their own, using motion detectors to course correct and provide riders with a different experience each time they ride.
For an example of this tech in action, you can check out some video from Hong Kong Disneyland's Mystic Manor:
Of course, these are rumors until we hear something official, but both of them certainly align with Universal's plans to expand their West Coast presence and to continuously build new attractions based on promising films and characters. We'll keep you updated.