New 'The Jungle Book' Image Cuddles Up To Lupita Nyong'o's Mother Wolf Character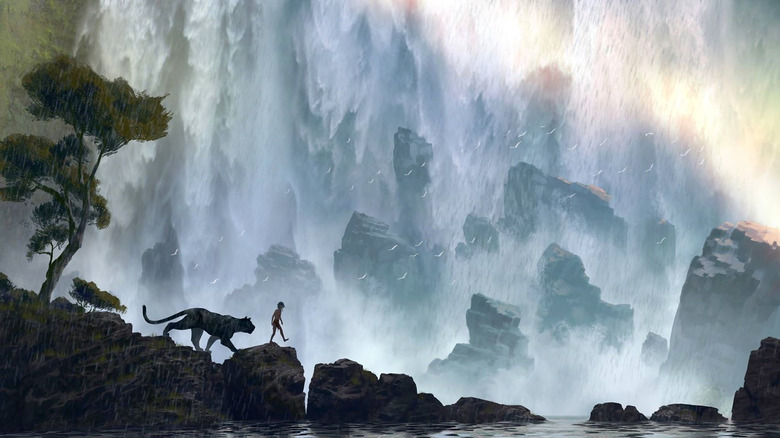 Following her mo-cap performance as Maz Kanata in Star Wars: The Force Awakens, Lupita Nyong'o is reteaming with Disney for Jon Favreau's remake of The Jungle Book, in which she'll play another computer-generated character. Specifically, you'll hear her voice as Raksha, the wolf who takes and raises in the human boy Mowgli (Neel Sethi).
Raksha didn't get a lot of screentime in the teaser trailer released this fall (actually, I'm not even sure she was in it at all), but a new photo offers a much better opportunity to get up close with the mother wolf. See the latest Jungle Book image after the jump. 
Empire debuted the new Jungle Book image, which shows a tender moment between Mowgli and his adoptive mother.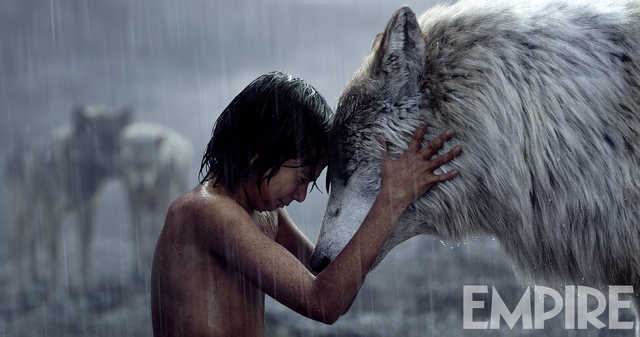 Human lead Neel Sethi is a total newcomer, but he'll be surrounded by a cast of CG animals voiced by big-name stars. Besides Nyong'o, The Jungle Book also features Giancarlo Esposito (Breaking Bad) as Mowgli's other adoptive parent, the wolf Akela; Scarlett Johansson is the python Kaa; Idris Elba is the tiger Shere Khan; Ben Kingsley is the panther Bagheera; Bill Murray is Baloo the bear; Christopher Walken is King Louie the orangutan.
Although 12 Years a Slave turned Nyong'o into an overnight sensation and earned her an Oscar, she hasn't actually been onscreen that much in the past few years. Besides The Force Awakens, her only other role since then has been in the Liam Neeson thriller Non-Stop. But it looks like she'll be busier next year, with The Jungle Book and The Queen of Katwe – another Disney production, but a live-action one this time.
The Jungle Book opens April 15.
Directed by Jon Favreau ("Chef," "Iron Man," "Elf"), based on Rudyard Kipling's timeless stories and inspired by Disney's classic animated film, "The Jungle Book" is an all-new live-action epic adventure about Mowgli (newcomer Neel Sethi), a man-cub who's been raised by a family of wolves. But Mowgli finds he is no longer welcome in the jungle when fearsome tiger Shere Khan (voice of Idris Elba), who bears the scars of Man, promises to eliminate what he sees as a threat. Urged to abandon the only home he's ever known, Mowgli embarks on a captivating journey of self-discovery, guided by panther-turned-stern mentor Bagheera (voice of Ben Kingsley), and the free-spirited bear Baloo (voice of Bill Murray). Along the way, Mowgli encounters jungle creatures who don't exactly have his best interests at heart, including Kaa (voice of Scarlett Johannsson), a python whose seductive voice and gaze hypnotizes the man-cub, and the smooth-talking King Louie (voice of Christopher Walken), who tries to coerce Mowgli into giving up the secret to the elusive and deadly red flower: fire.