Country Star Blake Shelton Will Lend His Voice To 'The Angry Birds Movie'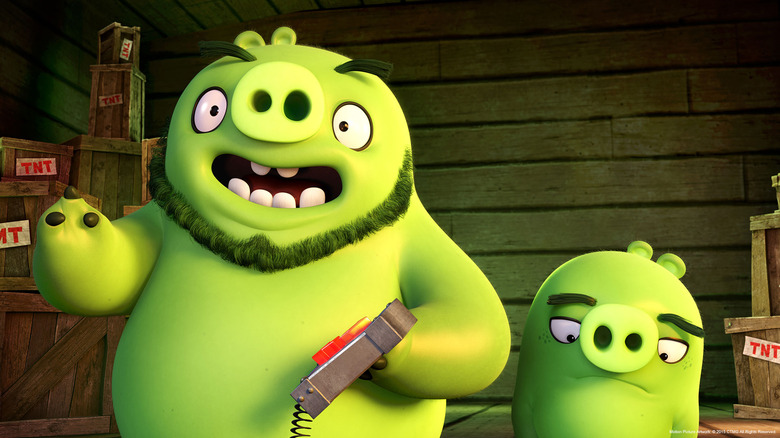 The Angry Birds Movie is lousy with stars as it is, with Jason Sudeikis, Josh Gad, Danny McBride, Maya Rudolph, Kate McKinnon, Bill Hader, Peter Dinklage, Keegan-Michael Key, Tony Hale, Ike Barinholtz, Hannibal Buress, Jillian Bell, Danielle Brooks, Romeo Santos, and Smosh (a.k.a. Ian Hecox and Anthony Padilla) all set to lend their voices to the video game adaptation. But apparently there's still room for one more late-breaking addition.
Country superstar and The Voice judge Blake Shelton has also climbed aboard the animated adventure in the role of a pig. He's also come up with an original tune for the movie, which he admitted posed a bit of a challenge. "I can write things about myself and my life," he said. "But I don't have a whole lot of experience being shot out of a slingshot at pigs." Fair enough. Get your first look at the Angry Birds Blake Shelton character after the jump. 
Entertainment Weekly broke news of the Angry Birds Blake Shelton casting. Shelton will voice Earl, a country-loving pig. "They kept saying 'More country!'" he said of his experience. "I felt like I was doing a voiceover for Dukes of Hazzard." Despite Shelton's comments above, he acknowledged that he does have plenty of experience shooting birds at pigs. "I wish I had a dollar for every minute I lost playing that freaking game, you know?" he said. "Well, I guess I do now."
You can get a look at Shelton's Earl below. The animated character even has a tattoo just like Shelton's, but with bird tracks instead of deer ones.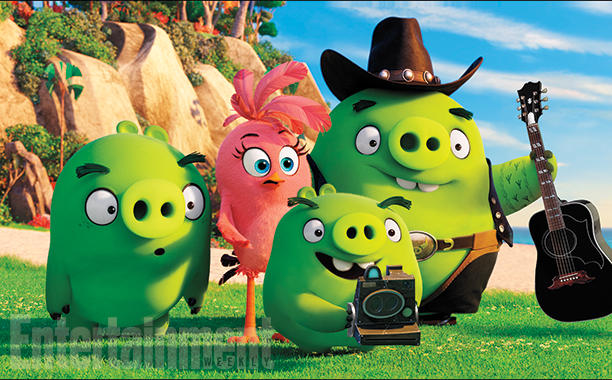 We'll have to wait and see how exactly Earl fits into the story, but here's the basic premise of the movie:
The movie takes us to an island populated entirely by happy, flightless birds – or almost entirely. In this paradise, Red (Jason Sudeikis – We're the Millers, Horrible Bosses), a bird with a temper problem, speedy Chuck (Josh Gad in his first animated role since Frozen), and the volatile Bomb (Danny McBride – This is the End, Eastbound and Down) have always been outsiders. But when the island is visited by mysterious green piggies, it's up to these unlikely outcasts to figure out what the pigs are up to.
Shelton doesn't have a whole lot of acting experience, but he's been beefing up his resume recently. He played Wyatt Earp in Adam Sandler's Ridiculous 6, and had a brief cameo as himself in this summer's Pitch Perfect 2.
The Angry Birds Movie slingshots into theaters May 20. It's one of several video game adaptations hitting the screen next year, along with Ratchet and Clank, Warcraft, and Assassin's Creed. Clay Kaytis and Fergal Reilly are directing.