New 'Deadpool' Images And 'X-Men: Apocalypse' Tease The Two Sides Of Fox's Marvel Universe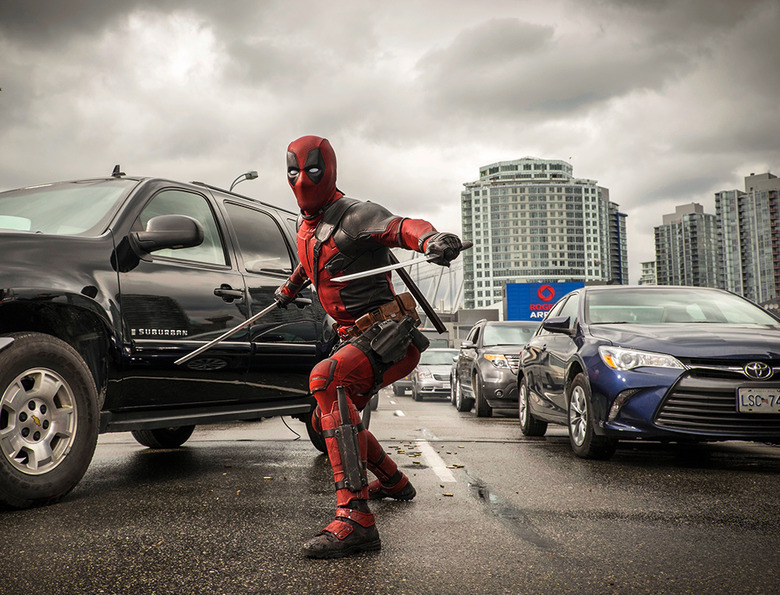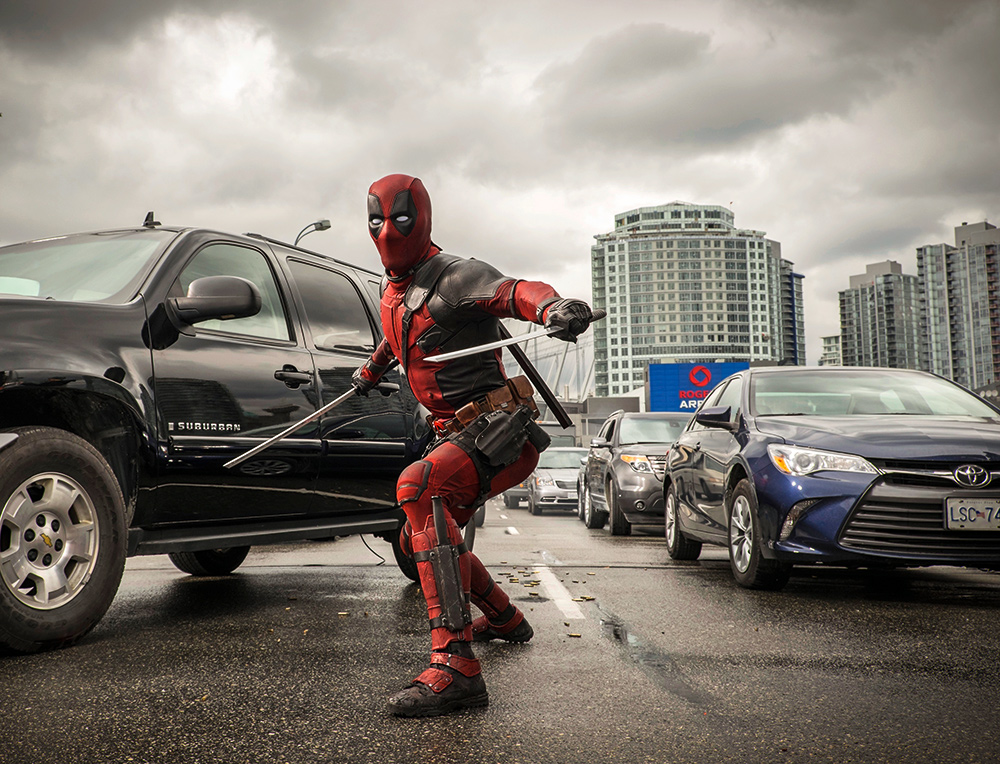 Although X-Men: Apocalypse and Deadpool may belong to the same universe, they couldn't look more different. The former promises tons of doom and gloom (as befits a movie about the lower-case-A apocalypse being waged by a capital-A Apocalypse), whereas the latter takes a much more irreverent, NSFW approach. But they do have one other thing in common: both have revealed new looks today, in advances of their releases next year. See new Deadpool photos and some intriguing X-Men concept art after the jump. 
First up, here are the Deadpool photos thanks to Entertainment Weekly.
The accompanying article explains that the fight scene between Deadpool (Ryan Reynolds) and Ajax (Ed Skrein, a.k.a. Daario 1.0 from Game of Thrones) takes place on the flight deck of a crashed airship. If you've seen any of the Deadpool trailers released so far, you'll have a pretty good idea of why Deadpool (and his swords Bea and Arthur) have it in for Ajax.
You'll also be well aware that Deadpool is all about the jokes. And we mean all about the jokes. "Deadpool is nothing but tangents, and our attitude was just 'Let's embrace him,'" said director Tim Miller. "[The set] was an alternate-joke factory," added Reynolds. "For one joke in the movie we wrote 16 versions."
If you like your superhero movies to be more focused and serious, Deadpool might not be for you. But luckily, there's also X-Men: Apocalypse, which arrives a few months later. The concept art below comes via Entertainment Weekly.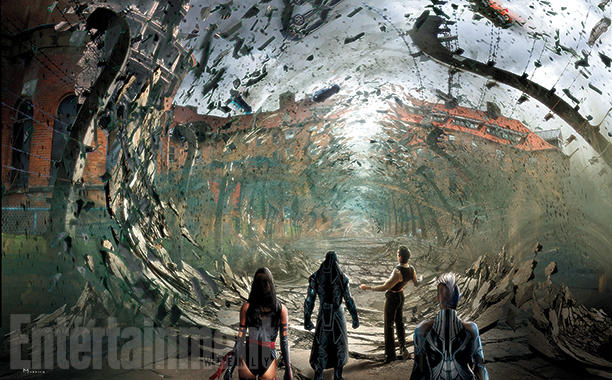 Though you can see Apocalypse (Oscar Isaac) in the center of the image, he's not the one causing this epic destruction. Well, not directly, anyway. "One of Apocalypse's many powers is he can imbue other mutants with greater ones," explained director Bryan Singer. "Magneto [Michael Fassbender] is demonstrating a small taste of what he can do now. Magneto is already enormously powerful. ... Now Apocalypse gives him powers far beyond what we've seen before."
So there you have it: whether you prefer your superheroes wacky and quippy, or grim and terrified, Fox's X-Men franchise has you covered in 2016. Deadpool drops first on February 12, followed by X-Men: Apocalypse on May 27. Watch trailers for both below.