Everyone's Entitled To One Good Scare: Dimension Loses The Rights To The 'Halloween' Franchise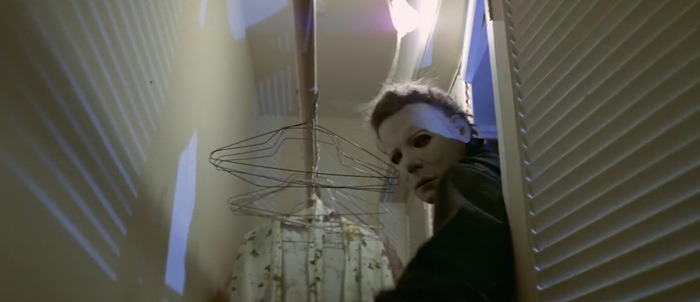 Dimension Films has been spearheading the Halloween franchise since 1995's Halloween: The Curse of Michael Myers. Under their banner, the violent saga the masked "boogeyman" Michael Myers continued on for three sequels before it was rebooted under director Rob Zombie. After two films, Zombie stopped away and Marcus Dunstan boarded the franchise to helm a third movie that would have acted as a soft reboot of the whole series. Halloween Returns was supposed to film in July. It didn't.
Now, whatever behind-the-scenes problems were plaguing Dimension and this iconic series have spilled into the public eye. The studio has lost the rights to the Halloween franchise, which means... Well, it certainly means something, although we have no idea what that something means quite yet.
The news was initially reported by Bloody Disgusting and later confirmed by The Wrap. This is where things get slightly muddled, so let's just power through. The short version: Dimension Films was created by producer and Miramax Films founder Bob Weinstein in 1992 as a label to release genre and horror films. Dimension existed within Miramax, which existed within Disney. When Weinstein departed Miramax in 2005 to found The Weinstein Company, he took Dimension with him. However, Miramax still held a stake in the Halloween franchise, even though Dimension itself continued to steer the ship through the rocky waters that are the past five movies in the series.
It seems that, for reasons that are not entirely clear yet, Dimension has lost the right to distribute future Halloween movies and Miramax has seized this opportunity to find a new partner. Halloween Returns is dead as a doornail and Dunstan is no longer attached to make the sequel in any way. The only lingering presence is producer Malek Akkad, whose family has been involved in the franchise since its earliest days.
This is initially shocking news – how did Dimension let this happen? How could they let one of the most famous horror brands of all time slip through their fingers? It also makes you wonder exactly what went down with Halloween Returns. Much like the ongoing trials and tribulations surrounding a new Friday the 13th, it's more than a little baffling that these studios don't know what to do with these famous franchises and their infamous characters.
But let's take a moment and get brutally honest. The Halloween series didn't exactly flourish under the Dimension banner. Sure, the series was treading water after the mediocre Halloween 5: The Revenge of Michael Myers, but Halloween: The Curse of Michael Myers is a disaster, Halloween H20 is a bore, Halloween: Resurrection is downright insulting, and Rob Zombie's movies are ambitious left turns that simply don't work at all. The optimist that occasionally pipes up in the back of my mind can't help but remind me that this could be a good thing. Miramax may find someone to take the reins of this series and actually, you know, make a good Halloween movie for the first time since the early '80s. The days of a Halloween movie actually terrifying an audience are a distant memory.
All we can say is that it was on Dimension's watch that someone was allowed to write, film, and edit a scene where Busta Rhymes confronts Michael Myers. Things can only go uphill from here.