Christopher Nolan's Next Movie Is 'Dunkirk'; Tom Hardy, Mark Rylance, And Kenneth Branagh In Talks To Star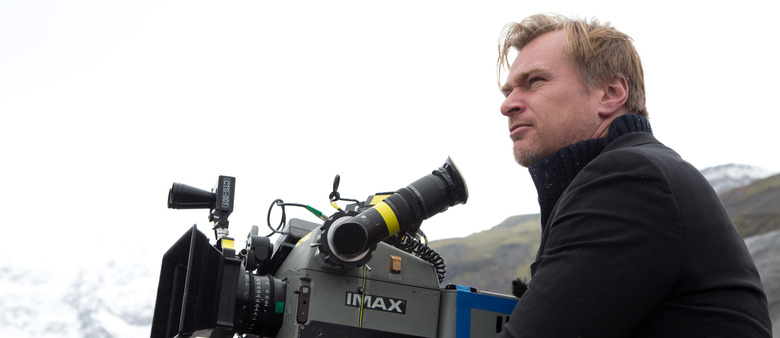 Maybe he doesn't go on about "mystery boxes," but in his own way Christopher Nolan is as stubbornly secretive as any filmmaker out there. For example, we've known for months that Nolan was working on a new movie to open in 2017 – but until a few days ago, we had no idea what it was about or even what genre it'd be in.
Still, not even Nolan can keep every detail under lock and key forever, and today a few more details have trickled out about his next effort. As it turns out, Nolan's next directorial effort is indeed a World War II drama. According to a new report, it's called Dunkirk, and Tom Hardy, Kenneth Branagh, and Mark Rylance are already in talks to star in it. (There's no word yet on whether Nolan's good-luck charm Michael Caine will also be involved, though we wouldn't bet against it.)
Variety broke the news of the Christopher Nolan Dunkirk project. Nolan is directing the movie from his own original screenplay, set during the evacuation of the French city of Dunkirk in summer 1940. He will employ a combination of IMAX 65mm and 65mm large format film, "for maximum image quality and high impact immersion." Shooting will begin this May in Dunkirk. Nolan will additionally produce the film with his longtime partner (and wife) Emma Thomas.
While Hardy, Rylance, and Branagh make for a powerful trio, they actually won't be the main characters. Nolan and his team reportedly want unknowns to lead the cast, and have already begun testing teenagers in London. No further details have been revealed about which characters Hardy, Rylance, and Branagh will be playing, though TheWrap speculates they'll be high-ranking military officers.
Hardy has worked with Nolan twice before, in Inception and The Dark Knight Rises. He can currently be seen in Alejandro González Iñárritu's The Revenant, acting circles around his Inception co-star Leonardo DiCaprio. (IMO; YMMV.) Hardy's other recent credits include Child 44, Legend, and the superb Mad Max: Fury Road.
Neither Rylance nor Branagh have worked with Nolan before, but like Hardy, both had great years. Rylance is getting Oscar buzz for his supporting role in Steven Spielberg's Bridge of Spies, and will next be seen as the title character in Spielberg's The BFG. Branagh most recently directed Cinderella, which grossed $542 million worldwide and won over critics everywhere (up to and including John Waters).
Dunkirk arrives in theaters July 21, 2017.