First 'Game Of Thrones' Season 6 Photo Brings Back A Familiar Face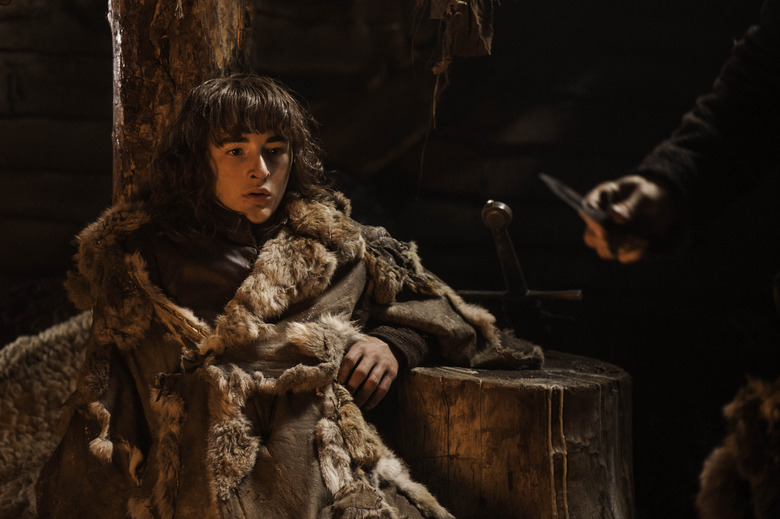 Game of Thrones is constantly losing characters — to decapitation, to poison, to war, to mutiny, to ill-advised religious rituals, or sometimes just to the scheduling and budgetary constraints of a 10-hour season. But in Season 6, it's getting at least one of them back. As previously reported, Bran Stark (Isaac Hempstead-Wright) is returning to HBO's fantasy drama after sitting out Season 5, and now we have the first photo of his new look. Check it out after the jump. 
There's been a whole lot of fuss over Jon Snow's potential return in Season 6, and the first teaser poster even nodded to the "truthers." But while his fate remains unclear, we can say with absolute certainty that his brother Bran Stark will be back in the thick of things next year. Entertainment Weekly unveiled the first Game of Thrones Season 6 photo, which you can see below.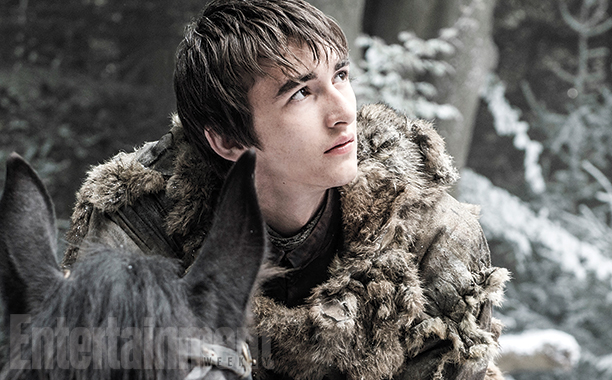 For comparison, here's what Bran looked like the last time we saw him, in the Season 4 finale.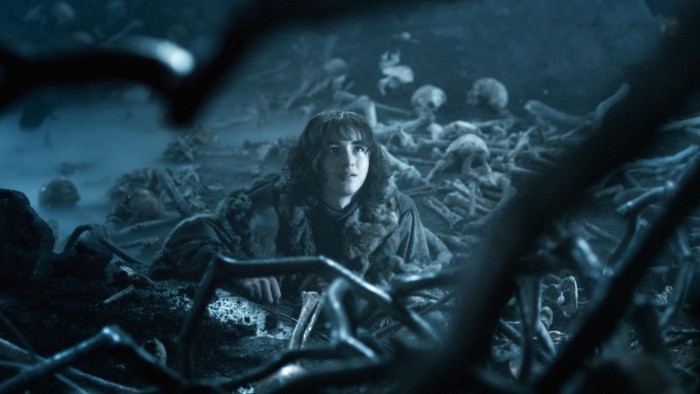 And here he is all the way back in Season 1. They grow up so fast!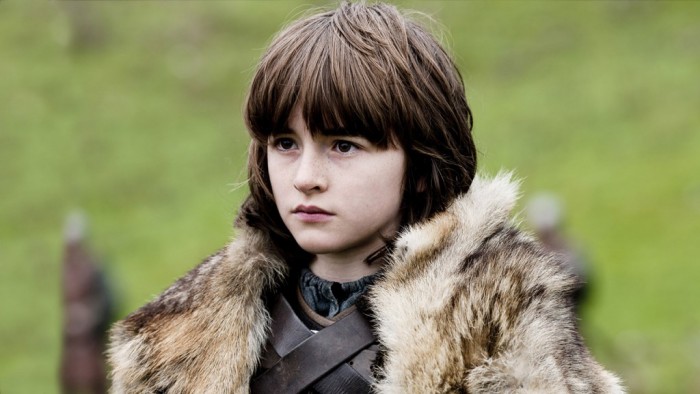 When we last left Bran, he (along with Meera and Hodor; R.I.P. Jojen) had just reached the cave of the Three-Eyed Raven, who told the young Lord Stark that while he'd never walk again, he would "fly." Bran's story at that point was more or less caught up with his story in the books, and the Game of Thrones showrunners decided to keep him out of Season 5 altogether.
There's not a whole lot we can glean from the first Game of Thrones Season 6 photo, but it does look like Bran's finally gotten around to getting a haircut. And it seems he's got a new ride, unless Hodor has really changed in the past 12 months. Presumably we'll learn a bit more about what he's been up to when the show returns in April.