LOL: One Of The Wet Bandits Responds To Macaulay Culkin's Adult 'Home Alone' Reprisal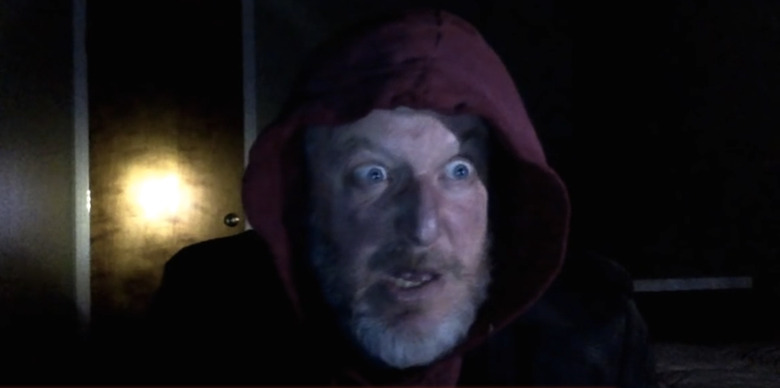 Just last week, Macaulay Culkin essentially reprised his role as Kevin McCallister from the Home Alone movies for a web series DRYVERS. In the first episode of the series, Moldy Peaches guitarist Jack Dishel played a passenger catching rides via an Uber-style car service, and the driver who picked him up just so happened to be Culkin, recounting a rather familiar tale of childhood trauma by way of two cat burglars. But now we get to see what's happening on the other side of the fence.
Daniel Stern, who played the Wet Bandit Marv in Home Alone and Home Alone 2: Lost in New York, has created a response video, showing that he's still terrified of what Kevin McCallister did to him and Harry all those years ago.
Here's Daniel Stern's Home Alone response video:
Yes, Marv is now home alone and scarred for his life, recalling the pretty brutal things that Kevin McCallister did to the Wet Bandits. From getting hit in the face with an iron to getting a nail shoved through his foot, Marv really got his ass kicked. And that's not even including the fact that he got electrocuted.
Of course, Harry didn't fare any better by having the McCallister family door knob burned into his hand for the rest of his life, not to mention having his head set on fire multiple times. However, I wouldn't anticipate Joe Pesci putting together a response video for the holiday season, though it would be pretty damn cool
Daniel Stern created this video in conjunction with a Reddit AMA that happened on Christmas Eve because this year marks the 25th anniversary of Home Alone. And if you're wondering which of Kevin's little traps was his favorite, Stern answered on Reddit:
"They were all a ton of fun. My favorite was having the tarantula crawl on my face. Not only was it really fun and funny to do but it was a personal challenge to overcome my fear of having something that icky and deadly crawling on my face. It was even freakier because I had to do that scream, which meant my mouth was wide open too – and I was afraid the little bastard might take a detour down my throat!"
That high-pitched scream is one of the funniest things Stern does in the entire movie. But what I think is funnier is the moment after Marv hits Harry with the crowbar, and Harry retaliates and screams, "Here, how do you like it?! Ya jerk!" The way Pesci delivers that line is perfect.
Do you watch Home Alone every year around the holidays?