This Week In Trailers: Richie McCaw, Stutterer, Sesame Street, The Ones Below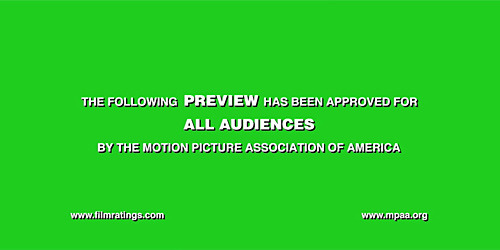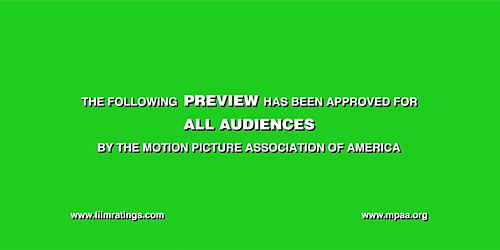 Trailers are an under-appreciated art form insofar that many times they're seen as vehicles for showing footage, explaining films away, or showing their hand about what moviegoers can expect. Foreign, domestic, independent, big budget: What better way to hone your skills as a thoughtful moviegoer than by deconstructing these little pieces of advertising? This week we walk down a new Sesame Street, try and get over our stuttering problem with an Academy Award hopeful, get our swerve on with the neighbor's wife, and try and learn a thing or two about one of the world's best rugby players.The Ones Below TrailerHanna was something special. Is something special.
When it came out damn near five years ago I was floored by its intensity, its ingenuity and for its mind-blowingly great trailer. So, when David Farr, writer of Hanna, decided to make this his comeback, along with his directorial debut, you give the guy a shot. With hints of something psychologically sinister, this feels like a movie we haven't had much of in the multiplex. It feels a lot more complex than a new mother finding something amiss, it's a closer cousin to something like The Hand That Rocks the Cradle. Regardless, Farr did an exquisite job with Hanna so here's hoping there's something worth chewing on.
Richie McCaw Trailer
Zero idea.
So, what I know about rugby is that some dudes every now and then in white coats give a Fonzie/index finger/robotic jutting motion to indicate some kind of activity. Beyond that, I haven't a clue about the sport. Saying that though won't preclude me from being rather interested in directors Michelle Walsh and Justin Pemberton's look at one of the sport's greatest players. Specifically, we're here to talk about Richie McCaw, a recently retired player of the world renowned All Blacks rugby team.
From Fox Sports Australia:
...The film traces his final 365 days in the All Blacks jersey, which of course ended with a resounding 34-17 victory over trans-Tasman rivals, the Wallabies.
McCaw retired rugby's most capped player (148), a two-time World Cup winner and a four-time Super Rugby champion with the Crusaders. Not bad for someone who likes to think of himself as an "ordinary bloke" from the small town of Kurow in New Zealand's South Island.
As a player, McCaw's engine and drive to pick himself off the ground and keep playing despite the punishment inflicted on his body was something that stood out above the rest of the pack.
In the film, which features family archival footage, McCaw narrates his own personal battle to achieve excellence and speaks about the determination that was needed to reach the top.
"When you feel like you can't get up, you've just got to get up. Even if it's the last piece of energy you've got, you just lose that until there's nothing left.
"The body will do what the mind says.
"Pain is temporary, pride is permanent."
This. This is what I love watching when it comes to sports documentaries. You have people who are at their peak athletic performance, people who have no equal, but there is something to listening to their philosophy on how they've reached their place in the world and how they keep striving for more. I could care less about the sport, to be honest, as long as the story you present contextualizes the human experience with people who are much more human than you or me.
Stutterer Trailer
I get this.
Personally, I can explain it thusly: Imagine you have a great idea or are caught in a particular emotional moment and want to explain it verbally. Now imagine it's Black Friday in your brain and all the words are trying to push their way through your lips all at once in order to be first. The ensuing verbal lock-up is frustrating and debilitating as you try and express yourself and I often find myself in this position at odd moments. What I find particularly fascinating about director Benjamin Cleary's short (some say it might be good enough to be nominated for an Academy Award next year) is how well it gets across that elegant dance between what is happening in the head versus the staccato mess trying to pass its way through the lips. The production value is not particularly noteworthy but who cares, it's all about the context and this is pretty evocative.
Sesame Street Trailer
Do I really need to explain myself here?
Giving some love and attention to not only one of the best programs for kids that ever was/is is the least I can do for all it gave me but because it's now on HBO it's hopefully going to reach an entirely new audience who wouldn't otherwise remember that it's still on, still relevant, and still providing the kind of edutainment that helps kids learn and helps parents endure their brood's programming.
Nota bene: If you have any suggestions of trailers to possibly be included in this column, even have a trailer of your own to pitch, please let me know by sending me a note at Christopher_Stipp@yahoo.com or look me up via Twitter at @Stipp
In case you missed them, here are the other trailers we covered at /Film this week: