VOTD: 'Orange Is The New Black' Gives 'Twas The Night Before Christmas' A Litchfield Makeover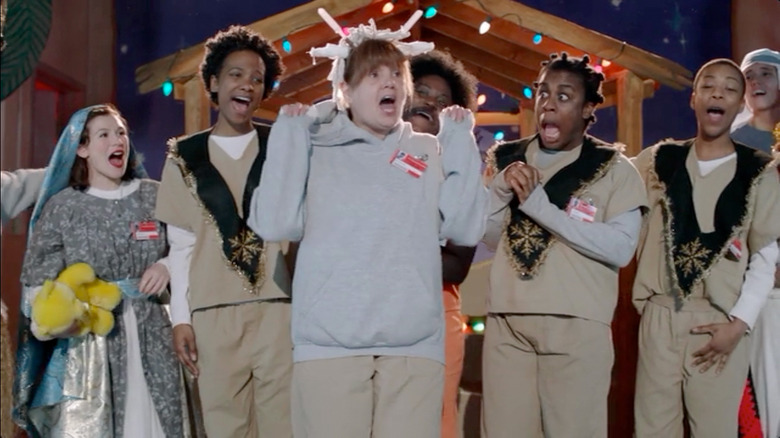 If you're missing new episodes of Orange is the New Black this holiday season, then we have the perfect remedy. The cast of Netflix's hit show just took a break from filming the fourth season to deliver a little Christmas greeting. Taylor Schilling, Laure Prepon, Laverne Cox, Uzo Uduba and more all deliver little parts of the classic poem Twas the Night Before Christmas, but they've adapted it so it fits Litchfield prison a little better. Watch!
Here's the Orange is the New Black Christmas greeting:
It doesn't sound like the girls at Litchfield are going to be on the nice list next year since they all decide to gang up on Santa Claus (or "an old white dude" as he's referred to in this new version) and steal all the stuff he has in his bag. Though it sounds like they may not have had to steal all that stuff since it seems tailor made for the prisoners. But this wouldn't be any fun without St. Nick getting roughed up a bit.
By the way, I could listen to Kate Mulgrew read stories in that fantastic "Red" accent all day long. Why doesn't someone just have hear read the real Twas the Night Before Christmas? That would be amazing.
Anyway, the fourth season of Orange is the New Black is in production now, and is slated to premiere on Netflix sometime in 2016, though no specific date has been set yet. Stay tuned for more information as it becomes available, and Merry Christmas.