The Force Awakens Bits: More Box Office Records Shattered, A Trio Of Amazing Posters, John Boyega's Lightsaber Duel With David Beckham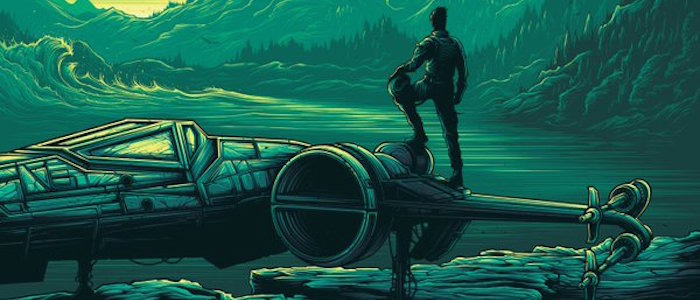 Another day, another round-up of all the great Star Wars: The Force Awakens news you've missed because you're too busy living a proper life with family and friends and such! In today's edition:
The Force Awakens continues to be a monster at the box office.
Several gorgeous new posters show off the newest Star Wars heroes.
You can now buy Poe Dameron's jacket, if you can pull it off.
John Williams chats about working with George Lucas and J.J. Abrams.
Panavision built special lenses just for The Force Awakens.
John Boyega challenges David Beckham to a lightsaber duel.
With a record breaking Tuesday gross of $37.3 million (previously held by The Amazing Spider-Man with $35 million), Star Wars: The Force Awakens has become the fastest film to reach $300 million in the United States. Worldwide, it's knocking on the door of $700 million. Right now, the big race is going to be between The Force Awakens and Jurassic World, but it's possible to imagine a scenario where Star Wars gives Avatar a run for its money. Maybe. Possibly. It's going to need the strongest legs imaginable.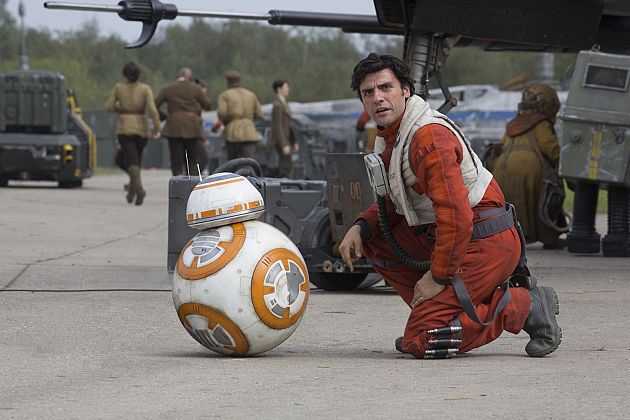 Speaking of box office, The Force Awakens broke the record for biggest weekend gross at a single theater, making $715,000 over three days at the Arclight theater in Los Angeles. The previous record holder was The Dark Knight Rises, which made $594,000 over one weekend at the Empire 25 in New York City.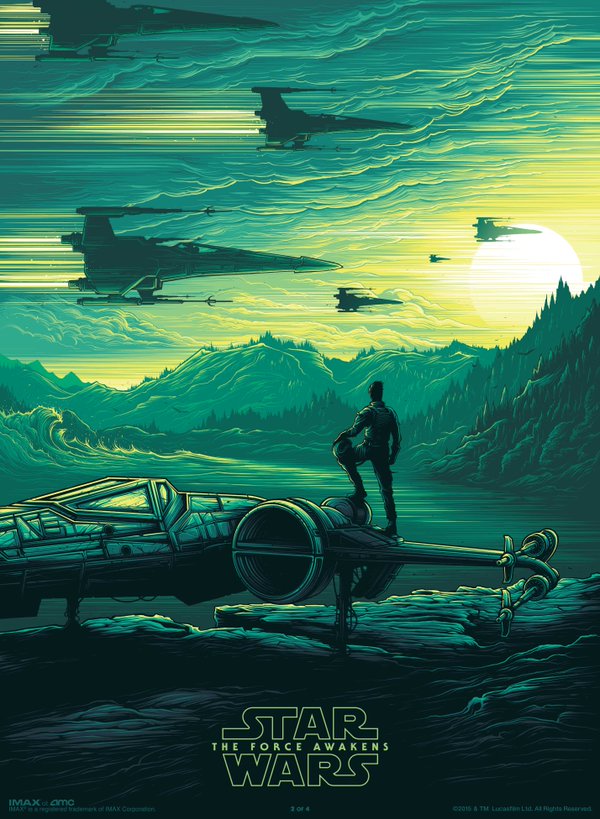 Some lucky audiences who saw The Force Awakens in IMAX 3D in select AMC theaters were given this poster, which really is a thing of beauty. All we need now is a proper Poe Dameron pin-up.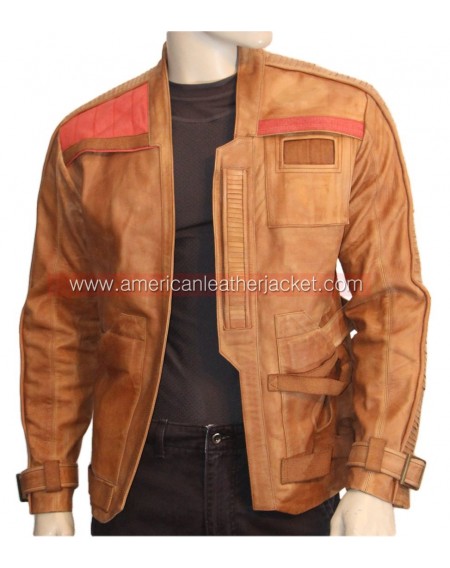 And you know what? Pretty soon you can start posing like Poe Dameron. All you need is a couple hundred bucks and Oscar Isaac's dashing good looks. Not everyone can pull off that jacket, but maybe, just maybe, you can. Maybe.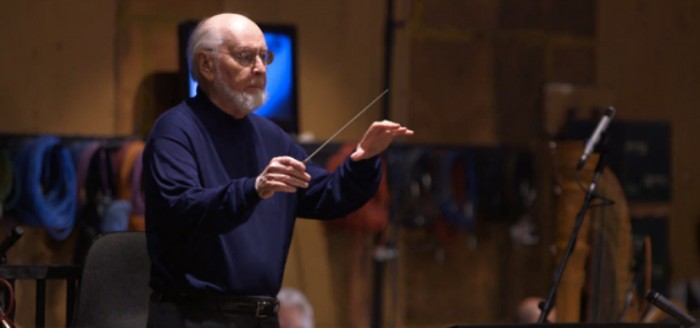 BMI has published a lengthy interview with legendary composer John Williams and it's a treat. The man behind the theme music for Star Wars, Raiders of the Lost Ark, Jaws, Close Encounters of the Third Kind and so many more can't open his mouth without saying something deeply interesting. Here's one highlight, where he discusses what it's like to create Star Wars music for both George Lucas and J.J. Abrams:
But George Lucas and J.J. Abrams have very different working styles. With George, who grew up with thirty-five millimeter film... George's editing was constructed almost like Hitchcock. I mean the edit that I received was the edit we scored.
In the case of J.J. Abrams, he is a young man, still under 50, and he has grown up with Pro Tools and Avid and all the rest of these electronic and technological aids that people have now. And so his editing process is very different. We were making changes up till the very last minute, and because of this, we recorded with the orchestra sporadically through the months of June to November, which we never did with George. With George we always recorded the scores in seven or eight days running. So the process was markedly different in that respect. J.J. made, with great facility, a lot of changes all the time and they were always improvements. And we were glad to see them because he knew what he shot; we did not. We only knew what we had seen.
And so I guess you could say that it was almost like working with two different generations of varying technologies. We know George for the wonderful creator, philanthropist, and the serious man that he is. J.J. Abrams is a fabulous person. He is warm and extremely smart, with a beautiful family. He is someone I hope that the public will get to know because he is a very, very valuable man who will have a fantastic and long career.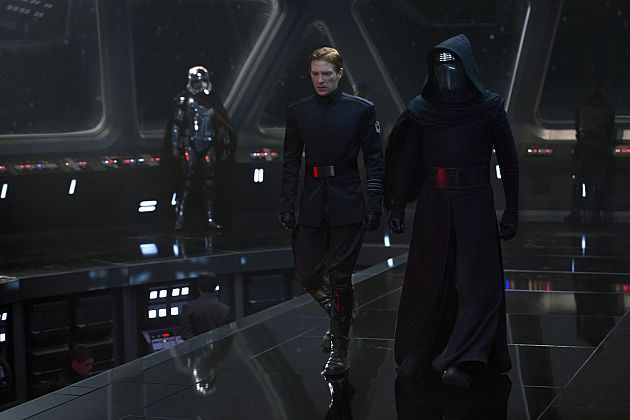 It was inevitable: Star Wars: The Force Awakens has appeared on torrent sites in the form of a "cammed" copy. In other words, you can jump online and watch a fuzzy, distorted version of the biggest movie of the year shot on a portable camera or you can just go to your local theater and buy a movie ticket. What a choice to make.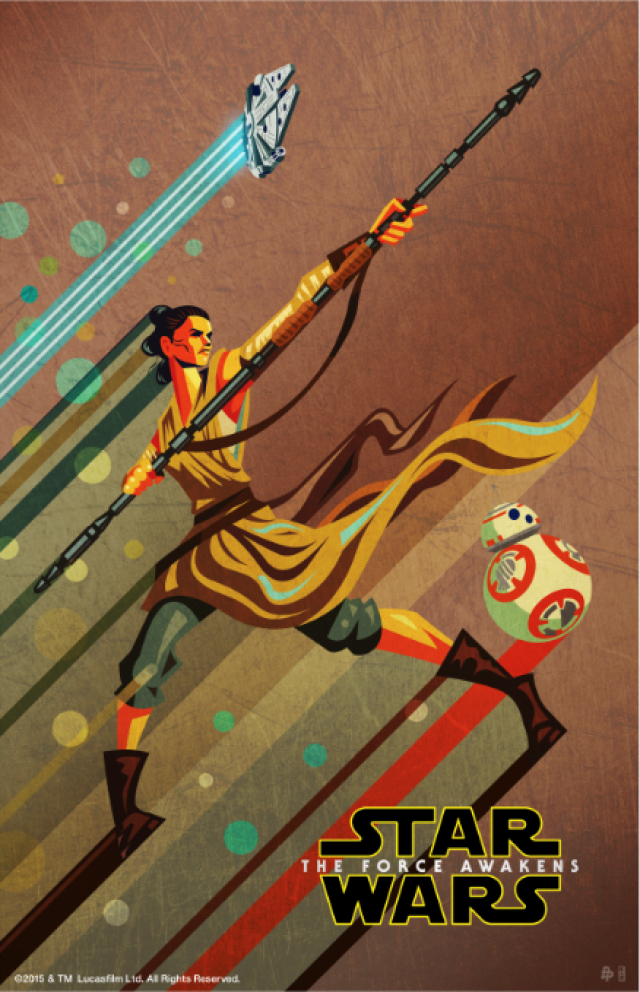 Artist Kaz Oomori has created a trio of 11" x 17" The Force Awakens prints and they're spectacular. You can receive one of these posters for free just by being a Disney Movie Awards member and then you can compete the set for only $19. And you have to complete the set – how can you split up Rey, Finn and Poe?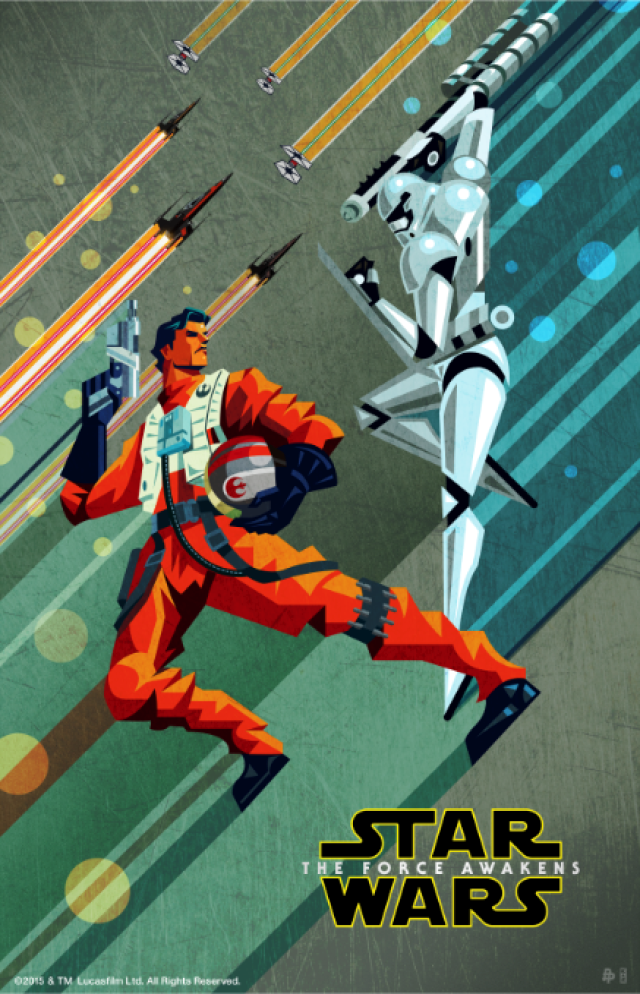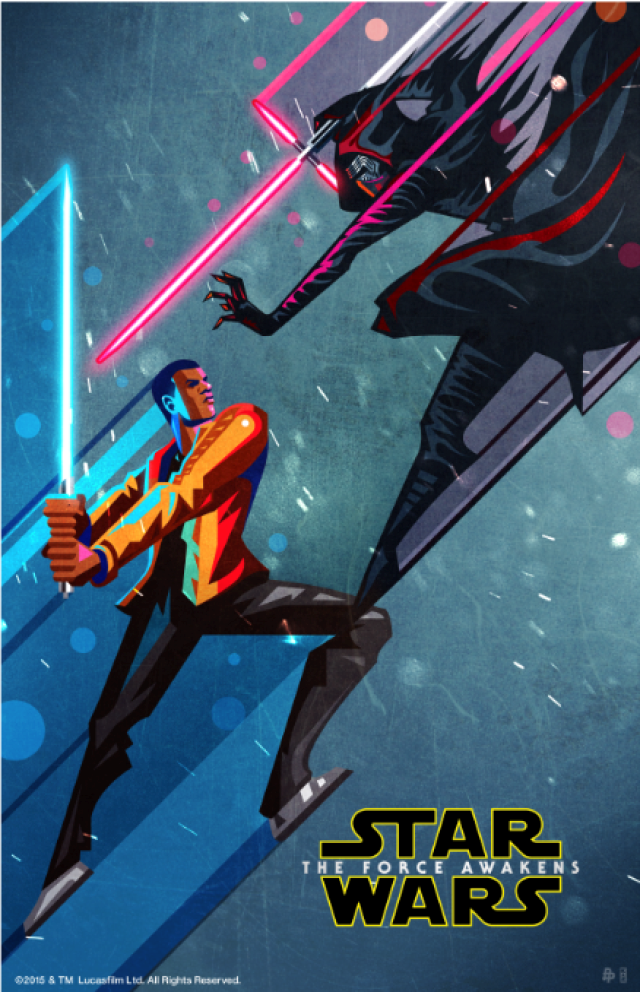 When you're making a Star Wars movie, you get certain perks. Like, oh, Panavision designing special anamorphic lenses just for you. Looking to create a look that was reminiscent of the original trilogy without having to use unreliable older lenses, director of photography Dan Mindel and his team used their new toys to create two distinct looks for the film:
Panavision started with C and B series cylinders, and developed a hybrid version that used some T Series technology. Current optics were used for the spherical components. Once the right combination was determined, it was applied to a full set – 35, 40, 50, 60, 75, and 100mm, with a minimum T-stop of 2.8. A couple of longer focal lengths were also adjusted slightly. Dubbed the Retro C Series, these lenses were on the camera for scenes featuring the brave Rebel Alliance, rendering a warmer, softer feel. New Order Stormtroopers were usually filmed with Panavision Primo glass for a harder, cooler look.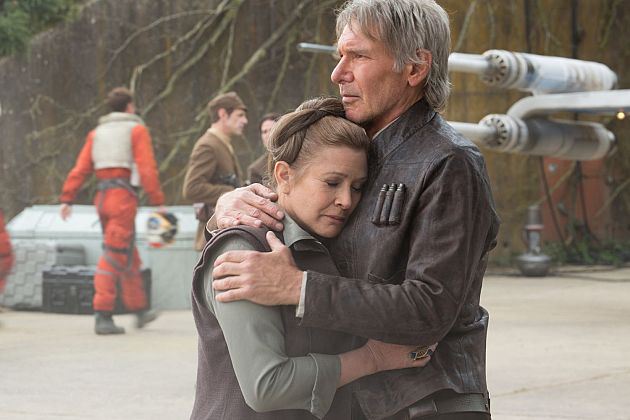 Disney kept screenings of Star Wars: The Force Awakens under wraps until the last possible moment, valuing the film's secrecy and security over potential awards. This meant a distinct lack of critics awards for the film...until now. In an instantly controversial move, the Broadcast Film Critics Association retroactively allowed its members to nominate The Force Awakens for Best Picture at the upcoming Critics Choice Awards. There was instant outrage in critical circles at this bending of the rules (which does reek of attention-grabbing), with several members resigning in protest. However, when the results rolled in, the seventh Star Wars movie became the 11th Best Picture nominee, where it will go head-to-head with the likes of Spotlight, Brooklyn, and Mad Max: Fury Road.
As is often the case with any major movie, the most fun interviews to come out of Star Wars: The Force Awakens come courtesy of The Graham Norton Show. You may not realize you want to watch John Boyega, Daisy Ridley, and Carrie Fisher discuss Star Wars accents and swap stories about keeping plot details secret before getting into a lightsaber battle with David Beckham, but you do.