Lips, Love And Power: Video Essay Dives Into 120-Year History Of Kissing In Cinema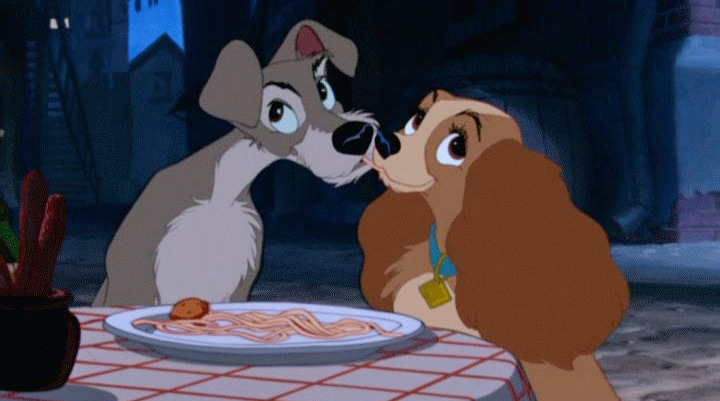 It doesn't matter whether it's between a radioactive spider guy hanging upside down in the rain and his childhood crush, two cowboys in the mountains, or two ballet dancers in bed, a kiss is one of the most pivotal moments that can happen in any given movie.
This display of affection has a long history that goes all the way back to early movies from inventor Thomas Edison in 1896, andn ow a new video essay dives into the 120-year history of kissing on film including some of the more controversial moments such as the first French kiss, the first kiss between two men and the first kiss between two women. Watch below!
Here's Lips, Love and Power: 120 Years of the Cinematic Kiss from BFI:
Other firsts for kissing in movies include the first animated kiss in Snow White and the Seven Dwarves while the first interracial kiss happening in Guess Who's Coming to Dinner? in the 1960s. We run scenes that span through the history of cinema with Greta Garbo, Lauren Bacall, Humphrey Bogart, Sidney Poitier, Molly Ringwald, Michael Fassbender and more
This video essay is truly a fascinating look at this powerful romantic moment that gets built up in our heads thanks to the movies, as A.O. Scott is quoted as saying in the beginning of the essay:
"Cinema may not have invented kissing, but over the course of the 20th century, movies helped make it more essential, establishing a glamorous iconography for an experience that in real life, is frequently clumsy and less than perfectly graceful."
Cinema may make kissing look good, but I think we can all agree that it can't shake a stick at the real thing.