Watch A One-Hour Writers Roundtable With Amy Schumer, Aaron Sorkin And More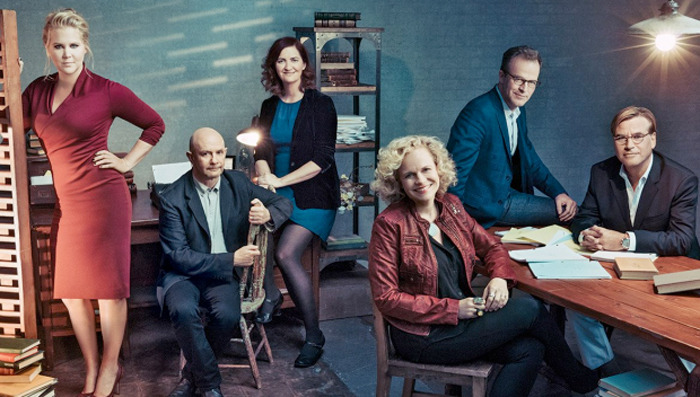 A good movie always starts with the script, and that's why you might want to pay attention to this year's one-hour writers roundtable from The Hollywood Reporter's annual awards series of discussions. This one includes the likes of Amy Schumer (Trainwreck), Aaron Sorkin (Steve Jobs), Emma Donoghue (Room), Tom McCarthy (Spotlight), Meg LeFauve (Inside Out) and Nick Hornby (Brooklyn), all talking about their career as writers, adapting material, working through self-doubt and much more.
Here's the one-hour The Hollywood Reporter's Writer Oscar Roundtable from THR:
All of these writers are considered to be in the running for potential Oscar love this year, though some more than others if only because the Academy Awards are pretty picky when it comes to honoring comedies and animated movies in the major categories.
If you have any aspirations of becoming a screenwriter, this is the discussion you should be listening to in its entirety. It's chock full of valuable advice and experience straight from those who have worked in the entertainment industry with some of the best in the business. It's almost like a one-hour seminar for aspiring writers who one day hope to see their work on the big screen.
Reading the actual scripts of your favorite movies of the year is also something that would help immensely in your writing pursuits, so be sure to check out The Film Stage's round-up of links to legally download some of the most acclaimed screenplays of the year. It's the best way to see how a script translates to film.