Matt Damon Offers An Update On 'Bourne 5', Will Be Tearing Things Up In Las Vegas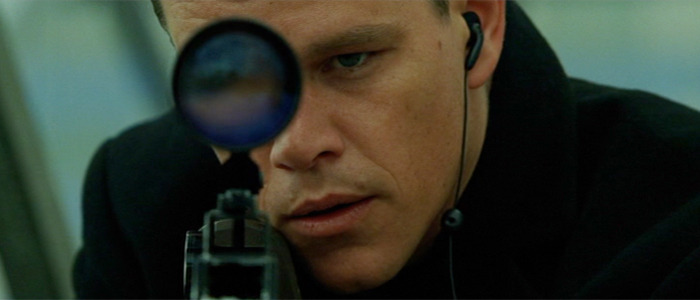 Right now Matt Damon is on a break from shooting Bourne 5, which has reunited the actor with director Paul Greengrass after they both stepped away from the franchise after The Bourne Ultimatum. Originally, Jeremy Renner was going to inherit the mantle with his spin-off franchise The Bourne Legacy, but a follow-up to that film has been put on hold in favor of this new flick.
Now an update from Damon lets us know that the film is halfway through production with some big things still left to be shot. And while there's plenty of international locations again, something big will be happening in the United States again this time as well. Hit the jump to find out more.
Damon couldn't really offer any new story details as the plot is being largely kept under wraps, but he did let us know about the Bourne 5 production itself with a few little details here and there. Speaking with Variety, the actor said:
We're, like, probably about halfway through. We started in September but they're going dark for most of December and cutting basically the first two acts. And then we have the third act and then whatever we owe from the first two acts...We were in Tenerife, which is supposed to be Athens. It would be like a nighttime riot scene to kind of start the movie. And then England, Berlin a little bit for about a week, and a little bit in D.C. Then we're going to Vegas for the third act... Big car chase on the strip.
Again, there's not really much in the vein of specific details. But knowing that the cast includes the likes of Alicia Vikander, Tommy Lee Jones, Vincent Cassell and Ato Essandoh, not to mention the return of Julia Stiles as Nicky, this should be a return to form for the Bourne franchise. Also, with Bourne in Vegas, there's always the chance that he'll run into the other version of Matt Damon in Ocean's Eleven, right?
Previously we heard the Bourne 5 story picks up 12 years after The Bourne Ultimatum, and Damon reiterates that detail and teases the importance of what happened during that time:
You'll find the character — like "The Bourne Ultimatum," the third act actually in the movie dovetails with the third act of "The Bourne Supremacy." So technically when the Bourne character disappears, it's still 2004. So when this next one comes out in '16, it will have been 12 years — in movie years — that the character as been off the grid. So what's happened in those intervening years gives you a story.
If that sounds confusing, what he means is The Bourne Ultimatum took place in 2004, even though it came out in 2007, which is made clear by the ending of Supremacy appearing in the middle of Ultimatum (one of my favorite things that was done in the franchise as a little switcheroo). So even though it will have only been nine years since the last film with Jason Bourne came out in theaters, 12 years will have passed within the narrative of the movie.
Beyond that, the only other hint about the movie that Damon has divulged had him saying "it's Bourne through an austerity-riddled Europe and in a post-Snowden world. It seems like enough has changed, you know? There are all these kinds of arguments about spying and civil liberties and the nature of democracy."
Production on Bourne 5 began this past fall, and it sounds like things are on schedule for Universal to hit that July 29th, 2016 release date that has been set.