Force Awakens Bits: Unused Concept Art, Record Opening Box Office, Harrison Ford On Spoilers, False Rumors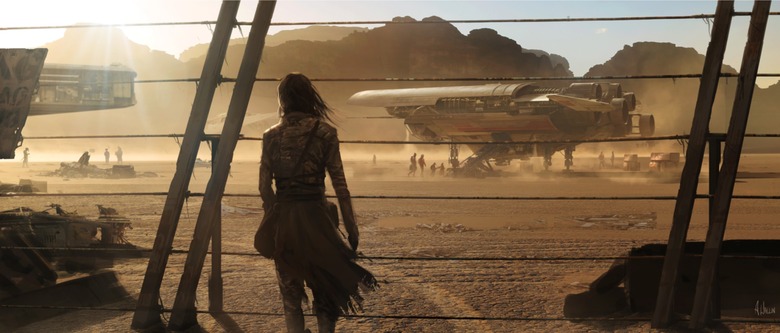 We may receive a commission on purchases made from links.
The Force has awakened, have you felt it? I'm sure many of you have already seen Star Wars: The Force Awakens last night or early this morning, with some of you holding desperately to tickets for screenings this weekend. Good for you. I have now seen the film two times and can tell you its delightfully rewatchable. Also I found the IMAX 3D presentation to be better than normal 2D (there are actually some great moments that take advantage of the 3D). But lets get into todays news and tidbits, which includes the following:
Early concept art from The Force Awakens shows us characters and places not in the finished film.
Force Awakens blasts U.S. box office record with $57 million on Thursday night
50 Force Awakens Rumors That Turned Out to Be Completely False
Find out what Harrison Ford said about people who share Star Wars spoilers.
See Force Awakens movie tickets from around the world.
See what a Empire-era Stormtrooper look like morphed into a First Order Stormtrooper?
Find out why Adam Driver doesn't like his Kylo Ren mask.
The movie will screen at the White House.
All that and more, after the jump.
Force Awakens Breaks Thursday Opening Box Office Record
Star Wars: The Force Awakens earned a projected $57 million in Thursday night showings in North America alone, destroying the previous record of $43.5 million set in 2011 by Harry Potter and the Deathly Hallows: Part 2. Some box office analysts are saying it could even go higher than that. The film is playing around the clock in a majority of its record 4,134 theaters, and is very likely going to beat the domestic weekend record of $208.8 million set earlier this year by Jurassic World.
Harrison Ford Warns People Not The Share Star Wars Spoilers
In an interview with Buzzfeed, Harrison Ford made a plea to people to not spoil Star Wars: The Force Awakens (of course, someone should have told Mr. Solo this during the Star Wars Twitter Q&A). Here is what Ford said:
Stop that. Don't do that. Please don't do that. Don't do that, because people are paying to get in and they should experience the movie. Talk about it later. Please. Don't tell people what happens before they go into the theatre. You paid for it. So let them pay for it. And let them enjoy the full satisfaction in having earned the experience, because you want your audience to have an experience, not have something served to them. There's a menu, you choose what you want to take from it. But you don't want to spoil it.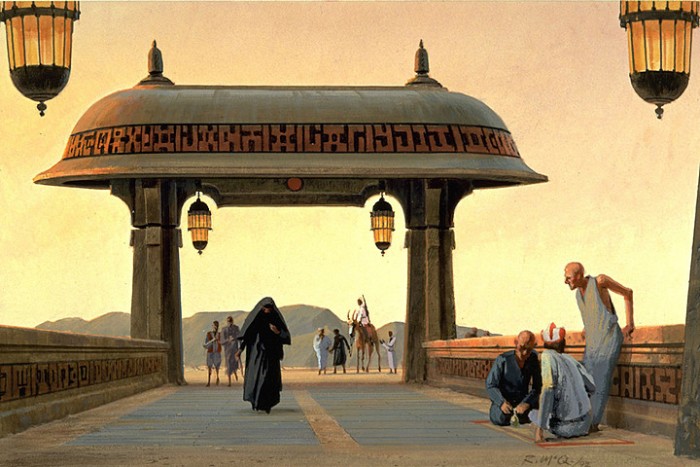 50 Force Awakens Rumors That Turned Out to Be False
ScreenCrush has a great roundup of 50 rumors that were reported for Star Wars: The Force Awakens that turned out to be false. I'm happy to report that /Film did not "break" any of these 50 false rumors. But I also must add that while many of these were completely false, at least a handful of these reports were at one time true, but the project evolved at many stages during production even as late as the last few weeks of editing.
Evolution Of The Stormtrooper
GadgetLove decided to morph the old Stormtrooper helmet with the new First Order stormtrooper helmer to see what it looked like. The result, above, is very cool. They also note, the "size difference of the two designs makes it look as if they are breathing in and out while evolving."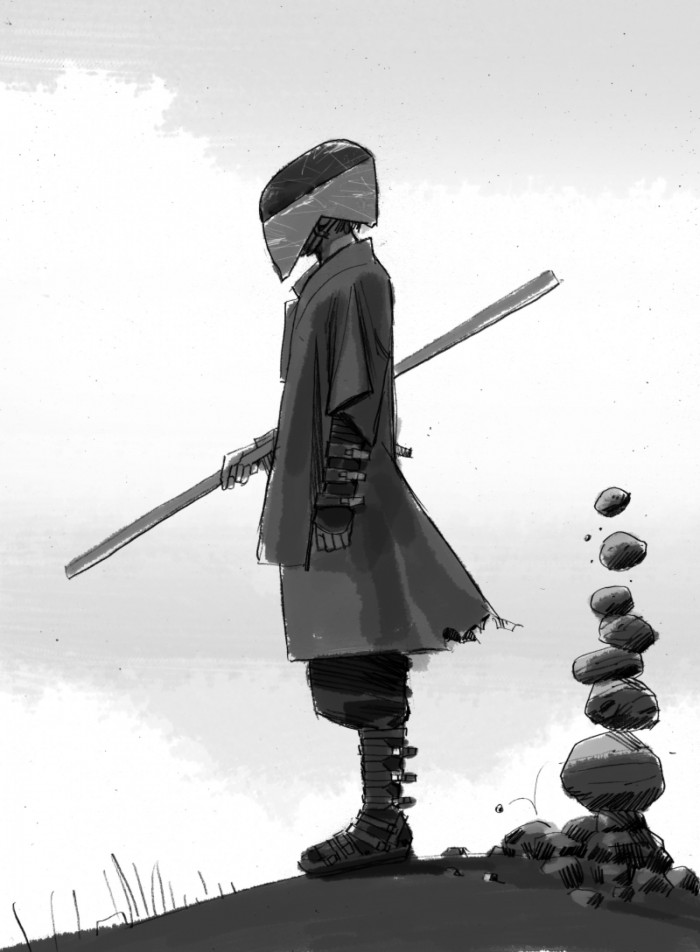 Early Concept Art From Force Awakens
IO9 has a preview of Abrams' Books' The Art of Star Wars: The Force Awakens. I have the book in hand and its pretty awesome, buy it here.
The header image is from the preview, a piece featuring an early concept image of the character who ends up being Rey in the finished film at a Spaceport, created by artist Andrée Wallin.
And above is another Pre-Production drawing completed in November 2013 showing a "new concept" for "Jedi Killer," who is a character that doesn't even appear in the finished film. Interesting to see where they were exploring in the early development of this movie.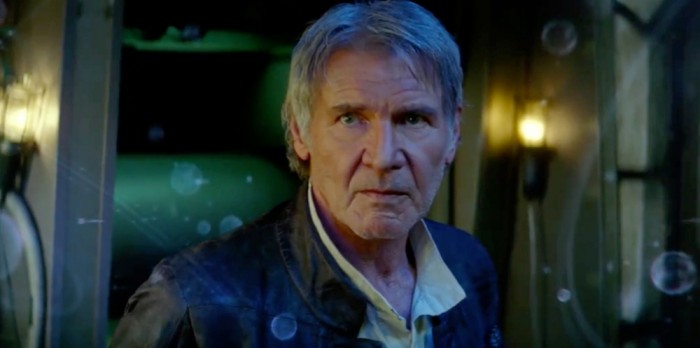 Force Awakens To Screen At The White House
Yesterday we learned that the new Star Wars film would screen for astronauts in space, and now Variety reports that Force Awakens is scheduled to screen at the White House in Washington DC. The film will be screened on Friday for members of Gold Star families, an organization of family members who lost relatives in military combat. First lady Michelle Obama will greet the families, although its not clear if she will screen the film with them.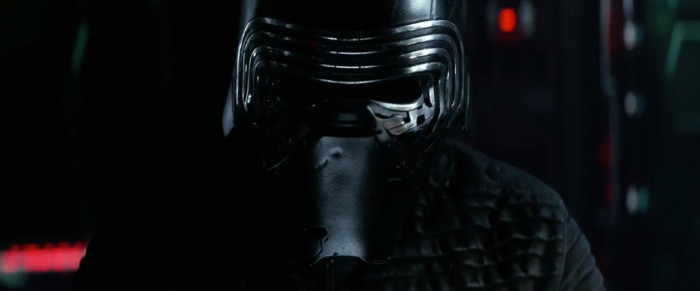 Why Adam Driver Doesn't Like His Kylo Ren Mask
Speaking with Uproxx, Adam Driver (who plays Kylo Ren in the film), said that his character's mask made it very difficult to perform his scenes. He said:
To this day, I still don't know who's in the movie because I haven't seen anybody.
Force Awakens Movie Tickets From Around The World
QZ.com has a roundup of photos that people have posted on social media showing what their Star Wars: The Force Awakens tickets look like from around the world.