'11.22.63' Trailer: James Franco Trespasses On The Past In Hulu's New Series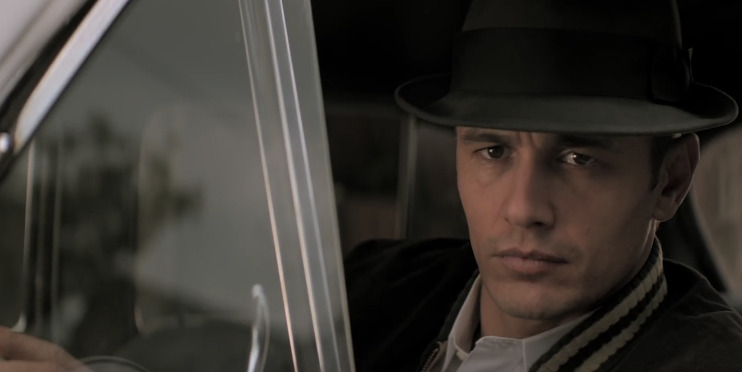 Yet another adaptation of Stephen King's work is on the way next year, with a series take on his time travel novel 11.22.63. coming to Hulu from executive producer J.J. Abrams. The story sees a high school teacher sent back in time to prevent the assassination of John F. Kennedy. But it turns to be much easier said than done with a variety of obstacles in his way, including love, of course. Now a new 11.22.63 trailer shows off some more footage from the series coming to Hulu next year.
Here's the 11.22.63 trailer straight from Hulu:
The first half of the trailer plays with time by running some of the footage in reverse before switching gears and getting a little more ominous and creepy. We still don't get much of a semblance of the story with just snippets of footage being shown here, but at the very least, I'm intrigued to see how this plays out. After all, I'm a sucker for time travel, and this series has a solid cast that includes James Franco in the lead along with Chris Cooper, Cherry Jones and Sarah Gadon.
The first two episodes of the series are directed by Kevin Macdonald (Black Sea, The Last King of Scotland), so at the very least we know those episodes will be pretty cinematic. Hopefully the rest of the series can keep delivering what Macdonald sets up in those first two hours.
If you want to see more from 11.22.63, you can check out the first teaser trailer for the Hulu series right here. We'll likely be seeing more footage from the show as we get closer to the 2016 premiere, so stay tuned.
Hulu Original series 11.22.63 is a thriller in which high school English teacher Jake Epping (James Franco) travels back in time to prevent the assassination of President John F. Kennedy — but his mission is threatened by Lee Harvey Oswald, falling in love and the past itself, which doesn't want to be changed. Also starring Chris Cooper, Josh Duhamel, T.R. Knight, Cherry Jones, Sarah Gadon, Lucy Fry, George MacKay and Daniel Webber.
The eight-part event series based upon the New York Times best-selling 2011 novel written by Stephen King premieres Presidents Day, Feb. 15, 2016, on Hulu. J.J. Abrams, Stephen King, Bridget Carpenter and Bryan Burk serve as executive producers. Academy Award®-winning Director Kevin Macdonald (Last King of Scotland, State of Play, Black Sea) directs and executive produces the first two hours.
All of 11.22.63 will drop on February 15, 2016.