Posters: Get Up Close And Personal With The New Ghostbusters - And Their Gear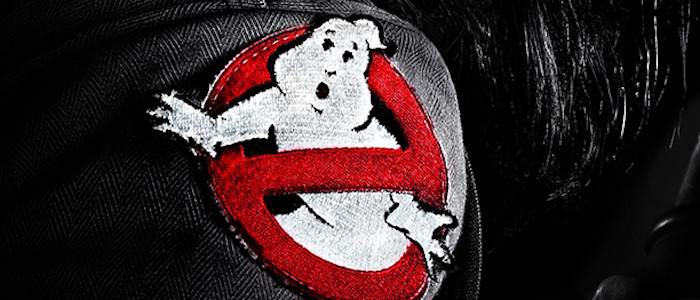 Earlier this week we were treated to a new Ghostbusters still that showed off the whole team in action, and looking damn fierce while doing it. Now a new series of posters get up close and personal with the new characters, played by Kristen Wiig, Melissa McCarthy, Leslie Jones, and Kate McKinnon. The images also offer a better look at the gang's new gear, including the updated proton pack.
Check out the new Ghostbusters posters after the jump. 
The Ghostbusters posters come from Entertainment Weekly, People, InStyle, and Time.
And here's a rundown of who the new 'busters are, according to director Paul Feig:
Erin Gilbert (Wiig): "Particle physicist, academic firebrand, spectral warrior."
Abby Yates (McCarthy): "Paranormal researcher, supernatural scientist, entity trapper."
Patty Tolan (Jones): "Ghost tracker, municipal historian, metaphysical commando."
Jillian Holtzmann (McKinnon): "Nuclear engineer, munitions expert, proton wrangler."
It's a little unusual for a series of character posters to highlight the props rather than the actors, but in this case it seems to make sense. Ghostbusters wants to remind fans that this is still the property they know and love, even if the lead characters are different this time around. Besides, each poster still does a pretty good job of conveying each Ghostbuster's distinct personality. Jillian looks like the cool one, with her snazzy glasses, while Patty's snarl projects fearlessness.
Besides the fearsome foursome, Ghostbusters also stars Chris Hemsworth as their secretary, Andy Garcia as the mayor of New York City, and Neil Casey as the villain, plus Cecily Strong, Michael K. Williams, and Matt Walsh. A lot of the old Ghostbusters and their associates are returning, too, including Dan Aykroyd and Ernie Hudson, though not as the same characters they played in the original films.
Ghostbusters arrives in theaters July 15, 2016.