The Only Theater You Can Watch Star Wars: The Force Awakens On 35mm In Los Angeles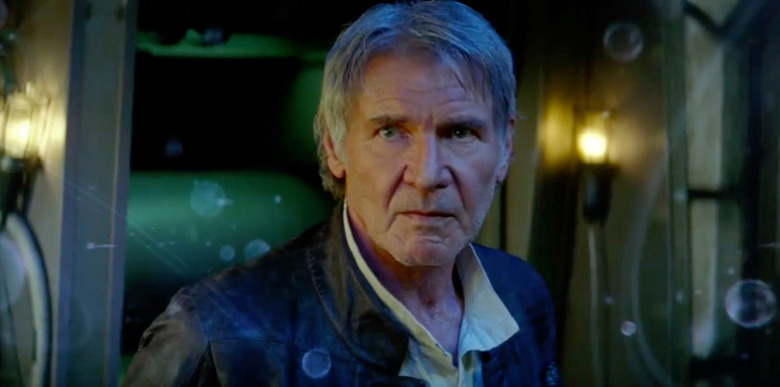 Star Wars: The Force Awakens was shot on 35mm (with one sequence shot on 70mm IMAX film), but most of the over 4,000 screens showing the film this weekend will be presenting the movie via digital projection. So where can you go to see the movie projected on real 35mm film? There is only one theater in Los Angeles that you can see the film on the same format it was shot on.
Last week we posted a list of the 13 lone domestic IMAX theaters that will be screening Star Wars: The Force Awakens in 70mm. Well my sources tell me the number of theaters showing the film on 35mm is a number not much higher than that.
From what I understand, Disney is producing only a very small run of 35mm prints for the theatrical distribution of the biggest film of all time. I have not been able to get my hands on the actual number, but I've been told its very very small. In fact, the only movie theater you can see The Force Awakens in 35mm in Los Angeles is the Vista Theatre, located in East Hollywood on the border with Los Feliz.
The 400-seat single-screen vintage movie house opened in 1923 and is considered a local historical landmark. The egyptian-style theater plays a mix of art house and Hollywood releases. So if you're in Los Angeles and looking for a unique place to see the Force Awakens, this is the one where you will get the most unique experience.
Another unique location would be the AVCO theatre in Westwood, California. This is the movie theater where Star Wars: The Force Awakens director JJ Abrams saw the original Star Wars on opening day. Some may recognize the name of the theater ("AVCO") as it was also used as the the secret production title of the film due to Abrams' personal connection.