This Week In Trailers: Star Wars Ewok Holiday Special, The Land Of The Enlightened, Yosemite, The Abandoned, The Barkley Marathons: The Race That Eats Its Young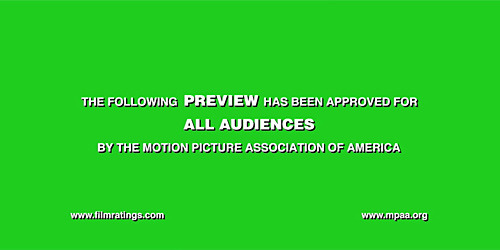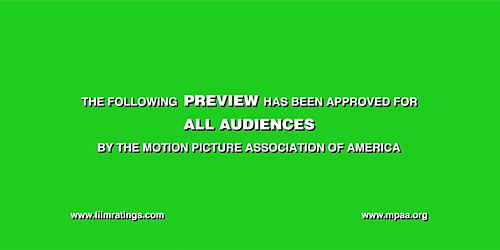 Trailers are an under-appreciated art form insofar that many times they're seen as vehicles for showing footage, explaining films away, or showing their hand about what moviegoers can expect. Foreign, domestic, independent, big budget: What better way to hone your skills as a thoughtful moviegoer than by deconstructing these little pieces of advertising? This week we investigate what goes bump in the night, get into the Christmas spirit by sidling up to one strange Ewok holiday party, check in with the fine folks of Afghanistan, go on one of the most bizarre races known to man, and check out yet another new film starring James Franco.Star Wars Ewok Holiday Special Trailer
This is my contribution to the Star Wars mania. You're welcome.
Director David Brocca has crafted something that is equal parts fascinating, bizarre, yet short enough to leave you wondering whether you actually saw what your eyes think they did. Was this the work of a super talented 9 year-old or an accomplished filmmaker? You be the judge and consider this my gift to you this holiday season. Don't look for meaning, don't look for subtext, just dim the lights, chill the ham, and experience this.
Yosemite Trailer
Could someone help James Franco pay whatever debt he owes so he can be OK in the feeling he doesn't need to be in every production happening right now?
Look, he's the hardest working man in show business right up there with Nic Cage but Franco doesn't have to hustle as hard. Regardless, this film, directed by Gabrielle Demeestere, seems like a winner because it seems less to do with Franco than it does with a real unique, raw look at youth. The comparisons to Stand By Me will be endless but there's something that pokes at you here. The trailer doesn't seem particularly concerned with elegance or slickness or anything to do with high production value but that's OK. It is what it is and it embraces that to be a quiet, effective piece of key art.
The Land of the Enlightened Trailer
I didn't quite get it either at first.
This one gnawed at me for a bit. I was wondering what it was that I was watching but after reading about it you quickly realize that what you have here is part documentary, part fiction. I'm usually not a fan of these kinds of blurred visions but director Pieter-Jan De Pue somehow takes us on a believable enough journey to a place that is so fraught with strife and chaos that some semblance of something other than soldiers' perspectives on life in a war zone feels welcome. Tonally, it drifts from intense to playful to something else entirely. Again, usually a mark for something that doesn't know what it is but, here, it does know and it dances around our expectations delightfully and joyously as stuff blows up around us. Restrepo this isn't, but that's OK.
The Abandoned TrailerJason Patric, I completely understand.
Not everything is going to be Lost Boys, Rush or Speed 2. But, lo, gaze upon this direct to VOD nightmare and wonder at the many ways in which a paycheck could be turned into something that people would actually want to see. Thing is, this movie has garnered some momentum from people who have seen it and deemed it worthy of nomination at both the Chicago International Film Festival and Los Angeles Film Festival. Not too bad for first feature director Eytan Rockaway. While watching this and not quite getting what other people probably did, the pull quotes are more than enough to ensure the right demo is at least aware of its existence. What, ultimately, that means I'm not quite sure but this is about as mediocre as you'll see in terms of a thrilling trailer.
The Barkley Marathons: The Race That Eats Its Young Trailer
This is nothing short of strange and hilarious.
Here's the description:
Every year, 40 international runners descend upon a small town in Tennessee to test their mental and physical limits against the Barkley Marathons. Devised as a mockery of James Earl Ray's historic prison escape gone awry, the race has seen only 10 finishers in its first 25 years. The race's co-founder Lazarus Lake is as weird, unpredictable and irresistible a character as the idiosyncratic event he has created. With a secret application process, unknown start time, and treacherous terrain, the Barkley has gained cult-like status with ultra-runners and amateurs alike. This award-winning, oddly inspiring, and wildly funny documentary invites you to the sports world's most guarded secret; where pain has value, failure is spectacular, and it only costs $1.60.
This trailer promises all of this. Like a comic book cover that actually delivers. Directors Annika Iltis and Timothy James Kane wonderfully twist and turn here as they explain what in the hell we're all gathered here to witness. Once that's out of the way, the rest is an amalgam of sights that neatly places this into the camp of documentaries that won't teach you a damn thing but will tickle every last receptor of your brain as you wonder who would subject themselves to such a thing. But, look, don't take my lackadaisical words for it. This is a bona fide critically acclaimed documentary, showing and winning at the Austin Film Festival and getting nominated as Best Documentary at Hot Docs, thus proving you that a documentary doesn't have to change the world, it can just help you see it a new way. I'm in.
Nota bene: If you have any suggestions of trailers to possibly be included in this column, even have a trailer of your own to pitch, please let me know by sending me a note at Christopher_Stipp@yahoo.com or look me up via Twitter at @Stipp
In case you missed them, here are the other trailers we covered at /Film this week:
Godzilla: Resurgence Trailer - Shaky cam on a paint shaker.
Kubo and the Two Strings Trailer – Gorgeous.
Making a Murderer Trailer - Cue every think-piece tying it back to the success of Serial.
Madoff Trailer - Made for TV fo' sho'.
Monster Hunt Trailer - No idea what's happening here and I really don't care.
Independence Day: Resurgence Trailer - Sure, whatever.
Star Trek Beyond Trailer - Turrible.
Underground Trailers - Looks important but not necessarily entertaining.
Sherlock: The Abominable Bride Trailer - Not sure I'm supposed to be confounded by the end of this thing.
Eddie the Eagle Trailer - Cool! I was wondering when someone would remake Cool Runnings.
Martyrs Trailer – Huh?
Gods of Egypt Trailer – Yeah, this isn't any better.
Remember Trailer – Not grabbing me at all.
Whiskey Tango Foxtrot Trailer – Tonally, it feels like a mishmash.
Storks Trailer – Nope.
Fuller House Trailer – Interesting tempo angle.
Misconduct Trailer – Straight to VOD.
Lamb Trailer – It has hooked me for sure.