'Remember' Trailer: Christopher Plummer Wants Revenge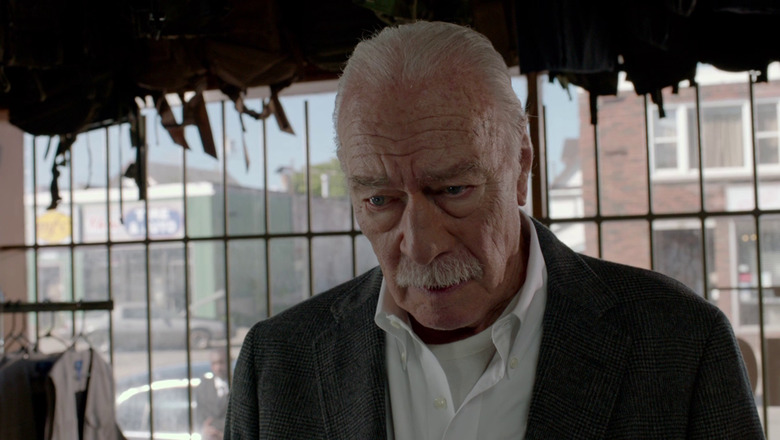 Atom Egoyan made some of the finest films of the 1990s. The Sweet Hereafter, Exotica, and Felicia's Journey are excellent dramas. Over the last few years, Egoyan's films haven't found the same level of acclaim. His last two pictures, The Devil's Knot and The Captive, were disappointing but not without reminders of Egoyan's talents. Quickly following those dramas, we're already getting another film from the director, a thriller titled Remember.
Watch the Remember trailer after the jump.
Egoyan's drama was met with a mostly positive but somewhat mixed response at the Venice Film Festival, but even some of the director's most divisive efforts are quite good. He's often a polarizing filmmaker, so it only makes sense Remember has already drawn praise and criticism.
Christopher Plummer stars in the film, playing a character who discovers the location of the Nazi guard who murdered his family and friends, and the character goes on a road trip to find the man. Egoyan's drama also stars Martin Landau, Dean Norris, Henry Czerny, and Bruno Ganz.
Here's the Remember trailer:
The trailer doesn't exactly flow right, but it does tease an exciting performance from Christopher Plummer. The actor is often in supporting roles these days, at least in major releases, so it's nice to see him in a leading role again. Plummer is considered one of the greats for a reason, and he looks in fine form here. Martin Landau only has a brief appearance in the trailer, but let's all hope the two share some great scenes together.
Here's Atom Egoyan's director's statement from Venice:
This is one of the last stories that can be told—in the present day—about the darkest chapter of our history. Remember is about the living survivors, both victims and perpetrators. Its background is the need for vengeance, but its narrative is about unexpected trauma and the effects this has on the character's life. Zev is a reservoir of history, and the fact that he is losing his memory is compelling. Is he still responsible for his actions? What does it mean to be responsible? What does it mean to seek justice? In this past year, several former Nazis have been discovered. Are they still monsters? Were they always monsters? These are the sorts of questions I hope this film will ask. There are no easy answers. This is what defines our humanity.
Venice opens in theaters on January 15th, 2016.