Andres Muschietti To Direct Harry Houdini Film, 'The Witch Of Lime Street'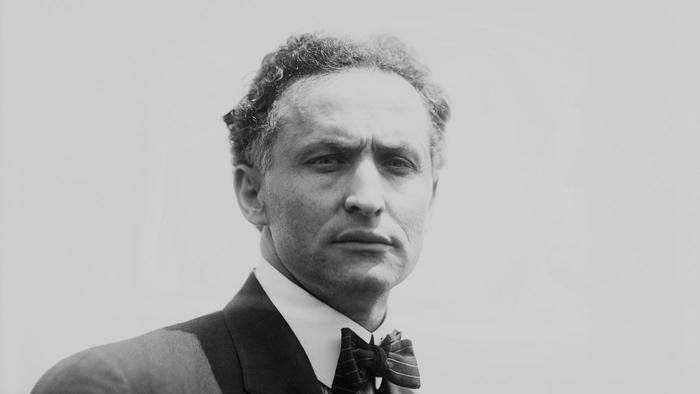 Mama director Andres Muschietti has been lining up some high-profile projects since his 2013 breakout horror movie. Muschietti not only replaced Cary Fukunaga (Beasts of No Nation) on a Stephen King adaptation, It, but he was also briefly attached to The Mummy reboot and signed on to helm the video game adaptation, Shadows of Colossus. With The Witch of Lime Street, Muschietti adds another potential film to his future. Learn more about the Harry Houdini film after the jump.
In David Jaher's "The Witch of Lime Street: Séance, Seduction, and Houdini in the Spirit World," which was published in October, Harry Houdini takes on psychic Margery Crandon. According to The Hollywood Reporter, STX Entertainment purchased the rights to the book.
Here's the official synopsis:
The 1920s are famous as the golden age of jazz and glamour, but it was also an era of fevered yearning for communion with the spirit world, after the loss of tens of millions in the First World War and the Spanish-flu epidemic. A desperate search for reunion with dead loved ones precipitated a tidal wave of self-proclaimed psychics—and, as reputable media sought stories on occult phenomena, mediums became celebrities. Against this backdrop, in 1924, the pretty wife of a distinguished Boston surgeon came to embody the raging national debate over Spiritualism, a movement devoted to communication with the dead. Reporters dubbed her the blonde Witch of Lime Street, but she was known to her followers simply as Margery. Her most vocal advocate was none other than Sherlock Holmes' creator Sir Arthur Conan Doyle, who believed so thoroughly in Margery's powers that he urged her to enter a controversial contest, sponsored by Scientific American and offering a large cash prize to the first medium declared authentic by its impressive five-man investigative committee. Admired for both her exceptional charm and her dazzling effects, Margery was the best hope for the psychic practice to be empirically verified. Her supernatural gifts beguiled four of the judges. There was only one left to convince...the acclaimed escape artist, Harry Houdini.
Muschietti will co-produce the film with his sister and co-writer on Mama, Barbara Muschietti. The book spans more than a decade, with Houdini trying to prove Crandon was a fraud. The book is inspired by real events, and exploring a Houdini rivalry sounds more interesting than the standard biopic. Houdini wasn't a conventional man, so why give him the conventional bio film treatment? Houdini's complicated relationship with Sherlock Holmes writer, Sir Arthur Conan Doyle, is a major part of The Witch Lime Street, and they're a duo we might see depicted on TV some point soon. There's also America's First Superhero in the works, a Houdini film starring Johnny Depp.