'John Wick 2' Will Be A 'Matrix' Mini-Reunion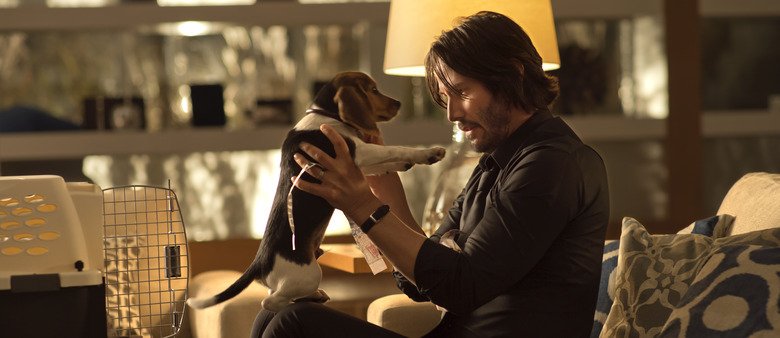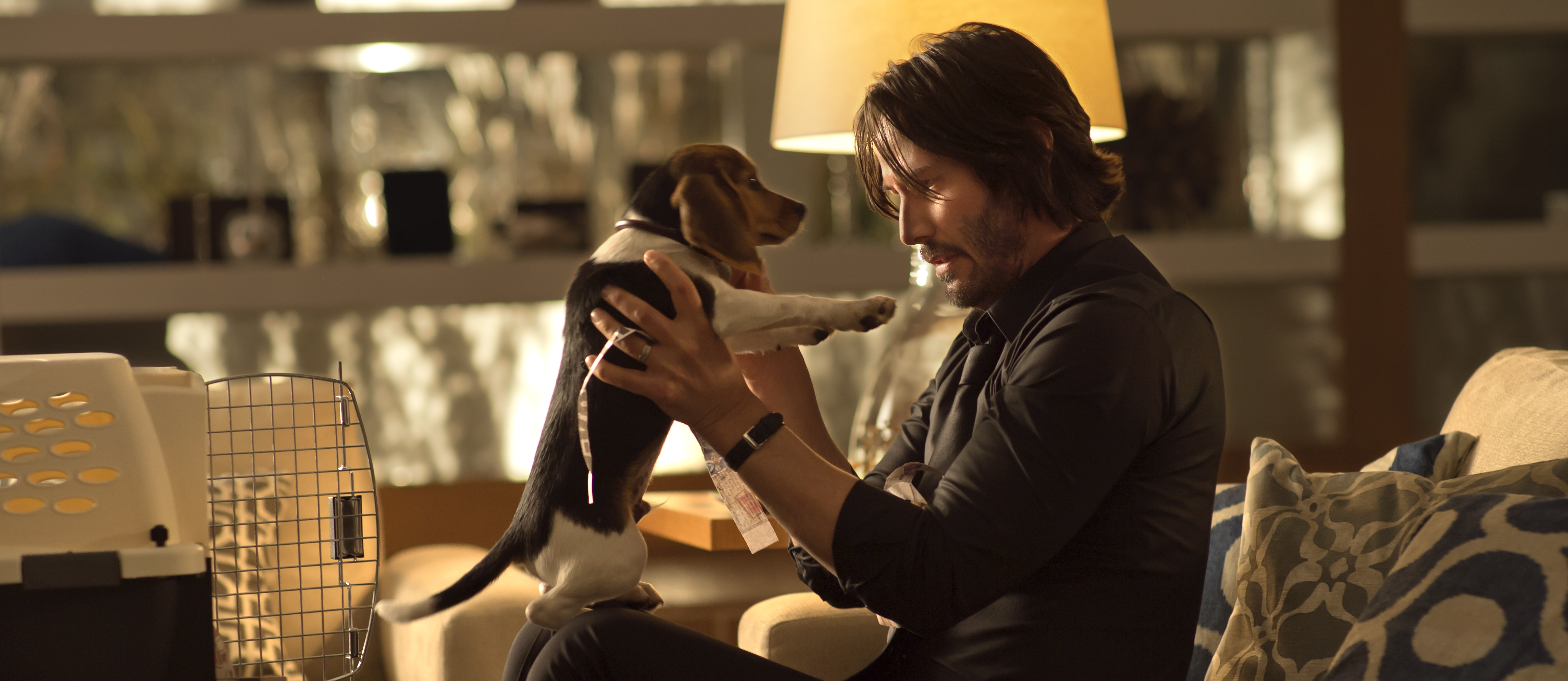 John Wick 2's got a pretty solid cast. Keanu Reeves returns from the first movie, of course, along with Bridget Moynahan, John Leguizamo, and Ian McShane, and Common, Ruby Rose, and Peter Stormare are joining the fray this time as well. And now, as if you needed yet another reason to get excited about the action sequel, it turns out John Wick 2 is also going to be a Matrix mini-reunion.
Hit the jump to learn more about the John Wick 2 Matrix connection. Though we'd warn you of potential spoilers if you'd rather be surprised by what looks like a fun little cameo. 
Gothamist recently spotted Reeves around the Brooklyn set of John Wick 2 with... drumroll please... Laurence Fishburne, his co-star from the Matrix trilogy.
Photos: Keanu Reeves & Laurence Fishburne Filming John Wick 2 In Brooklyn https://t.co/QIVLbcowoq (@OfficialKeanu) pic.twitter.com/AGjaApSSbw

— Gothamist (@Gothamist) December 15, 2015
Fishburne's involvement in John Wick 2 hasn't publicly been announced, so this might just be a brief cameo. Of course, this isn't the first link between John Wick and The Matrix. John Wick 2 director Chad Stahelski was Reeves' stunt double on the first Matrix, and served as a stunt coordinator on the sequels. David Leitch, who co-directed the first John Wick and is helping produce the sequel, also did stunt work on The Matrix Reloaded and The Matrix Revolutions.
We can only guess at what role Fishburne has in John Wick 2, since specific plot details are being kept under wraps. We've heard Common is playing a villain who works for a female crime lord, and that the story won't kill off another adorable puppy. Beyond that, Reeves has also spoken in vague terms about the film's overarching themes.
I think we have a really good premise, and it's an organic premise. It's basically — to me there's John Wick and then there's John. You know, John is the married guy whose wife just died, and that five years of his life. Then there's John Wick, who's the mythical assassin. In this, John Wick's past comes and infiltrates John's life and John Wick, in a way, has to fight for John.
John Wick 2 doesn't have a release date yet, but we can probably expect it in theaters sometime next year.