Kurt Russell Could Be Star-Lord's Dad In 'Guardians Of The Galaxy Vol. 2'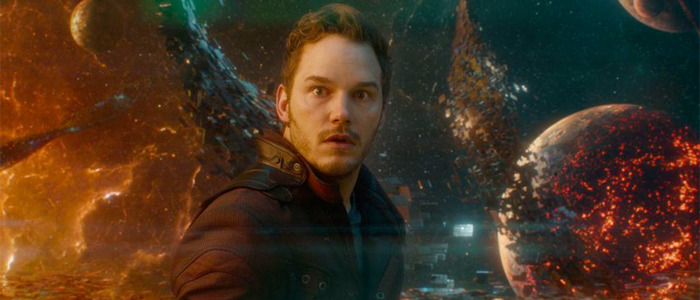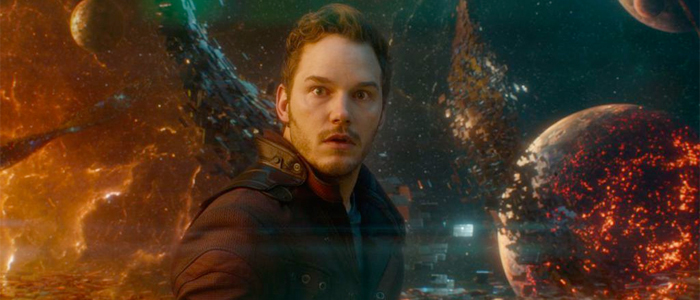 One of the lingering mysteries of Guardians of the Galaxy is the identity of Star-Lord's father, but it looks like we're finally inching toward an answer. Kurt Russell is reportedly being eyed for the Marvel sequel, which sees the return of Chris Pratt as Peter Quill a.k.a. Star-Lord. More about the possible Kurt Russell Guardians of the Galaxy Vol. 2 casting after the jump. 
broke the Kurt Russell Guardians of the Galaxy Vol. 2 news, but cautions that the deal is still far from done. Russell hasn't formally been offered the role, or even read the script. However, director James Gunn has apparently pegged Russell as his top choice for the character, and meetings between Russell and Marvel are expected to take place soon.
Russell is coming off of a fantastic year. In April, he appeared in Furious 7 alongside Guardians of the Galaxy's Vin Diesel, and this fall he starred in the much-praised horror Western Bone Tomahawk. He'll finish up the year with another splashy Western, Quentin Tarantino's The Hateful Eight. Next year he'll star in Deepwater Horizon, directed by Peter Berg.
Given Star-Lord's penchant for '70s and '80s pop culture, we imagine he'd be freaking out if he knew his dad was Kurt Russell. The star of Escape From New York, The Thing, and Big Trouble in Little China has to be at least as cool as Star-Lord's heroes John Stamos and Kevin Bacon, right?
Of course, even if Russell does win the role of Star-Lord's dad, it doesn't tell us who Star-Lord's dad actually is within the MCU. Gunn has said it
, who is Star-Lord's dad in the comics, and he's also
North Korean dictator Kim Jong-Un. (Howard the Duck, Luke Skywalker, and Kevin Bacon are apparently still in play, though.)
Recently Cooper seemingly let slip that it'd be Thanos, but Gunn
that his star hadn't even read the script yet. Then some rumors about Mar-Vell slipped out, and at that point Gunn declared he
to spoiler rumors anymore. Before he stopped, though, he stated the big rumors so far were "completely false."
Feel free to keep guessing, in other words — it's part of the fun of anticipating a Marvel movie — but don't expect to get any confirmation from Gunn. Whoever Star-Lord's dad ends up being, it sounds like he'll have an important role to play in the new movie, as Gunn has stated the new movie will
. Not just Star-Lord's mysterious biological father, but also his father figure Yondu.
In addition to Pratt and Diesel, Guardians of the Galaxy Vol. 2 brings back Zoe Saldana as Gamora, Dave Bautista as Drax, and Bradley Cooper as the voice of Rocket Raccoon. Pom Klementieff (Spike Lee's Oldboy) joined the lineup in October. Karen Gillan and Michael Rooker are also likely to return from the first film.
Guardians of the Galaxy Vol. 2 will begin shooting next year for release on May 5, 2017.