'Underground' Trailers: WGN's Latest Original Show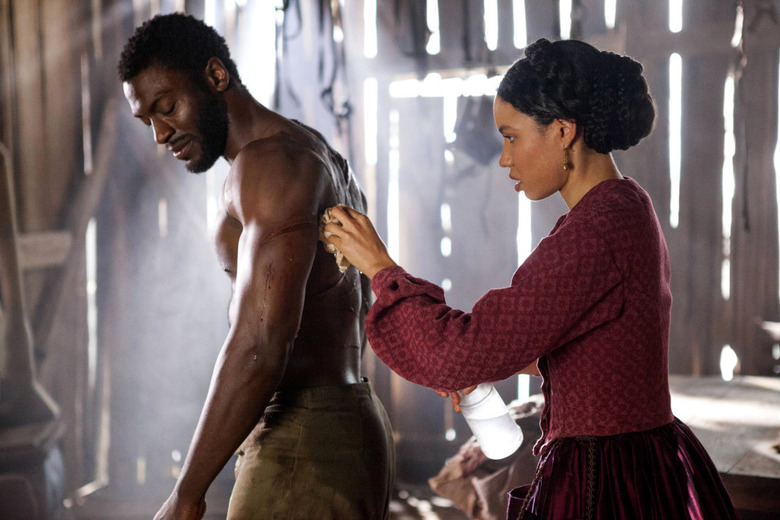 WGN America has been putting out some respectable original content over the past few years. Their two most notable shows, Salem and Manhattan, have their fans. Their next show is Underground, a promising period drama set in Georgia, in 1857.
After the jump, watch the Underground trailers.
Underground stars Aldis Hodge, whom we last saw play MC Ren in Straight Outta Compton this year. He plays a blacksmith slave, Noah, who begins putting together a plan for him and his fellow slaves to escape. WGN America released two trailers today and announced the show will premiere on March 9th, 2016.
Here are the Underground trailers:
Underground was created by Misha Green and Joe Pokaski, and they'll be executive producing the 10 episodes of season one alongside Oscar-winning musician John Legend (Selma).
The use of Kanye West's "Black Skinhead" track feels out of place for the period piece — and not just because it's a modern tune — but, according to executive-producer Mike Jackson, the show opens with West's song:
When we first started talking to Joe and Misha about the music in this series, they couldn't stress enough how important it was to this story. The first song that opens the series is Kanye West's "Black Skinhead," which sets you up for the ride that you are about to go on. I'm not going to go into too much about the music because it's still top secret, but there is some great music that is in store for the show. We actually wrote an incredible main title song called "Heaven's Door" which we are really excited about. It's a Negro spiritual with a lot of contemporary flavor.
If "Black Skinhead" sets the tone in the premiere, then we can probably expect more music like it from the show. Considering Legend's involvement, the music on the show should be a standout. Underground also stars Christopher Meloni (Wet Hot American Summer), which is almost always a good reason to watch anything. Getting to see Meloni on a weekly basis is hardly a bad thing.
Here's the official synopsis for Underground:
In WGN America's "Underground," a courageous blacksmith Noah (Aldis Hodge) covertly organizes a small group of his fellow slaves and pieces together a daring plan of escape across hundreds of miles to freedom. The odds of success are razor-thin for those who make it off the plantation, while the risks, dangers and obstacles multiply each step of the way.
Underground premieres March 9th, 2016.