'Star Wars: The Force Awakens' TV Spots: The Wait Is Almost Over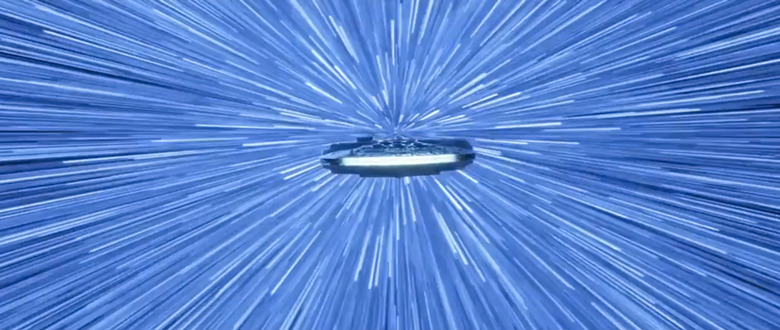 Ladies and gentlemen, we're just four days out from the first nationwide screenings of Star Wars: The Force Awakens. That means the hype machine is on full blast, so much that we actually told you to stay away from the recently released international trailer from China.
Now two more TV spots have arrived that give us a taste more of Harrison Ford as Han Solo and some brief new action shots as well. Pretty soon there won't be anymore new footage to see because we'll have seen the whole movie, but this will hold us over in the meantime. Watch!
Here's the new Star Wars: The Force Awakens TV spots that debuted this weekend (via JoBlo):
That first TV spot makes pretty great use of the John Williams track from the medal ceremony at the end of A New Hope. It's such an uplifting piece of music, and hopefully the movie will feel us with as much pride as Luke, Han and Chewie had when they got their medals from Princess Leia. I'm not sure what we'll have to be proud about since we didn't make the movie, but I suppose we can just be proud of J.J. Abrams and his whole cast and crew.
The second TV spot seems to be two 15-second pieces cut together, with just quick flashes of what we've already seen in the previous trailers and TV spots. But there are also quick flashes of Finn's lightsaber action and more Falcon flying.
For me, it's still fantastic to think that we haven't seen much of anything from the second half of this movie. There are so many things we don't know about the movie and characters we haven't seen at all. This is an experience completely different from the release of the prequels in more ways than one, and I think it's a good thing.
Keep in mind that fans are undoubtedly going to be hyped about the movie if it's good, likely overblowing their love for it initially. It'll take some time before we let the movie sink in to determine if we love it as much as we think we do the first time around, assuming it does deliver what fans have been hoping for. Don't forget that reviews will start hitting on December 16th, so make sure to tread carefully as we get closer to the middle of the week.