An Action-Packed, Dystopian 'Romeo & Juliet' Is In The Works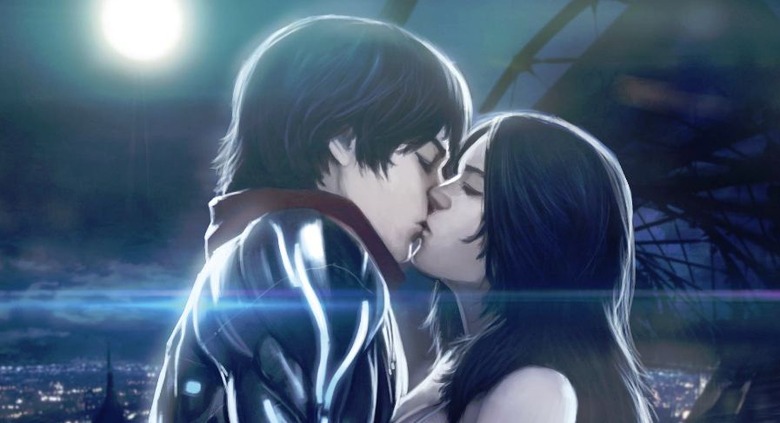 Have you ever read William Shakespeare's work and thought, This is good, but wouldn't it be even better if it was a trilogy set in a dystopian future? Wait, what if it was not only set in the future, but, like, totally also about ass-kicking superhuman soldiers? That'd be pretty chill, right? If that thought has ever crossed your mind, then Lionsgate is bringing your dream to life. The studio purchased the rights to Romeo and Juliet: The War, a New York Times bestseller back in 2012.
Learn more about the project after the jump.
There's always room for reinterpretations of Shakespeare's work. There have been plenty of unexpected takes on Shakespeare that have turned out great — like the new version of Macbeth – but making a modern tentpole movie out of Romeo & Juliet doesn't feel right. Of all the properties to attempt to turn into a franchise, Romeo & Juliet is the one you choose?
According to Variety, Lionsgate is developing the film with 1821 Media and Stan Lee's POW! Entertainment. Here's the official synopsis:
Two groups of superhuman soldiers who turned the Empire of Verona into the most powerful territory on earth. The MONTAGUES, powerful cyborgs made of artificial DNA, and the CAPULETS, genetically enhanced humans known for their speed and agility, worked in tandem to destroy all threats to the city. With no one left to fight, the Montagues and Capulets found themselves a new enemy: each other.
THIS IS THE STORY OF...
A young Montague boy and Capulet girl who fall in love. They secretly plan to marry, hoping their union can be what brings peace between the warring factions. But forces beyond their control begin to conspire against them, threatening their love, their lives... and the entire Empire of Verona.
THIS IS THE STORY OF....
A tragedy that spans all of space and time.
THIS IS THE STORY OF...
Romeo and Juliet: The War
Stan Lee and Terry Dougas of 1821 Media created the graphic novel, and it was written by Max Work, featuring some pretty cool illustrations from Skan Srisuwan. Apparently "less talking, more hitting" Shakespeare adaptations are the hot new thing right now, because a 300-inspired Romeo & Juliet is also in development over at Sony, in addition to the TV sequel Shonda Rhimes (How to Get Away with Murder) is working on.
It's difficult not to chuckle a little at the idea of a dystopian Romeo & Juliet being envisioned as a trilogy. To be fair, though, if the project attracts the right talent, there's no reason why Romeo & Juliet: The War can't be good, and maybe the graphic novel is actually a whole lot cooler than it sounds. Othello set in a high school sounded odd back in 2001, too, but Tim Blake Nelson actually made a pretty fine film with his adaptation.
If you can't find a silver lining in this news, then, at the very least, just consider this a nice little win for director John McTiernan, because The Last Action Hero has never been more relevant: