LOL: 'Zootopia' Gives The Best Films Of 2015 Animal-Centric Makeovers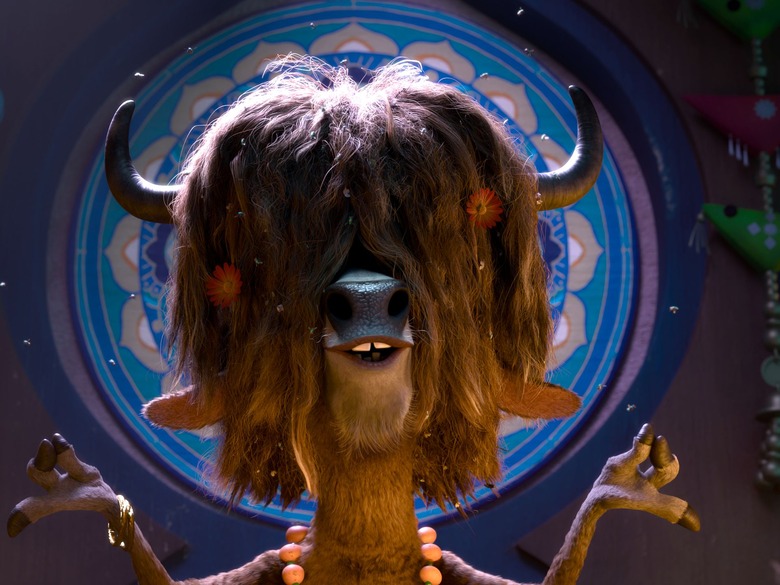 Like everyone else in the known universe, the citizens of Zootopia are putting together their "best of 2015" lists. But because they live in a city founded, run, and populated entirely by animals, their favorite movies don't include titles like Star Wars: The Force Awakens or Ex Machina or Straight Outta Compton. Instead, they're fans of Star Wars: The Furce Awakens, Straight Otter Zootopia, and Ex Yakina.
It's an obvious gag, but it's pretty cute. And it's a nice lighthearted change of pace from all the arguments currently breaking out over the recent SAG and Golden Globe nominations, and all the arguments that will soon be breaking out over the PGAs, the DGAs, the Oscars, and so on and so forth for the next three months. See the new Zootopia posters after the jump. 
Zootopia unveiled its "best films of 2015" list on its official website. The posters are part of a "Countdown to Zoo Year's Eve" campaign that will culminate in a "Zoo Year's Eve surprise."
Above are films #1-6. Also on the list, but sadly without accompanying images, are Avengers: Age of Bulltron, Pig Hero 6, and Pitch Purrfect 2. The corporate synergy is strong with this one. Human critics are still waiting to see Star Wars: The Force Awakens, but Zootopian reviewers have apparently already seen its animal-centric counterpart. And Big Hero 6 didn't even come out this year in the human world, but apparently it did in Zootopia because Disney would like to remind you that Zootopia is from the same studio. Kudos on the Ex Yakina pick, though.
Disney has also issued a new poster for a real movie that they would probably love to see land on some "best of 2016" lists next year.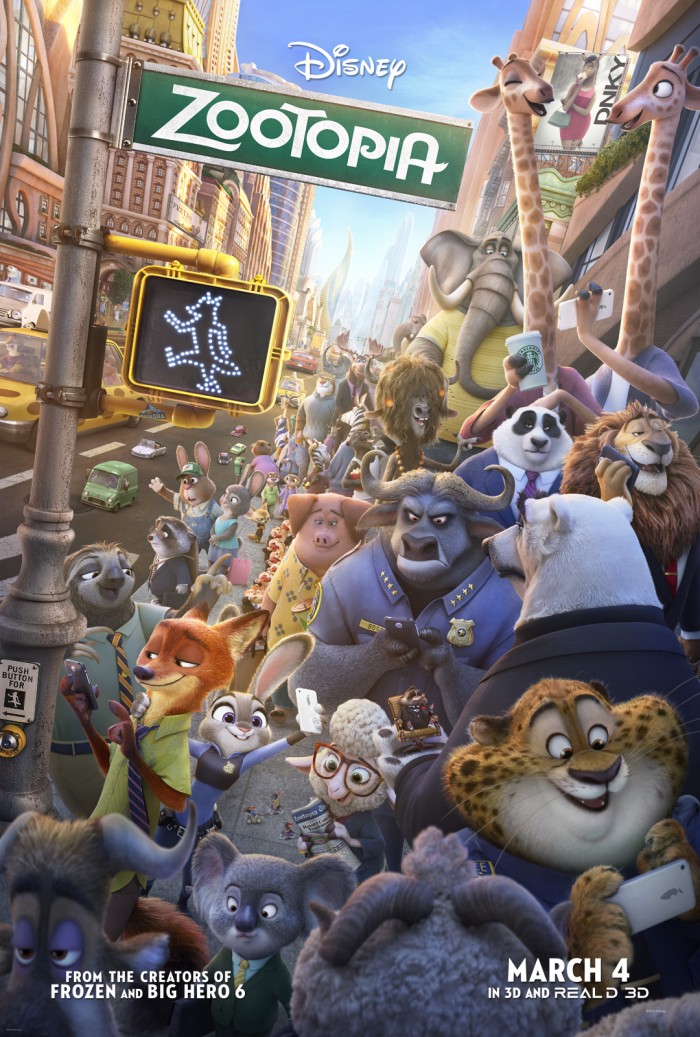 If you dug that, Zootopia also has a "best of 2015" list up for the year in music, and is promising upcoming lists for "top travel destinations" and "top entertainers."
Zootopia opens March 4, 2016.
The modern mammal metropolis of Zootopia is a city like no other. Comprised of habitat neighborhoods like ritzy Sahara Square and frigid Tundratown, it's a melting pot where animals from every environment live together—a place where no matter what you are, from the biggest elephant to the smallest shrew, you can be anything. But when rookie Officer Judy Hopps (voice of Ginnifer Goodwin) arrives, she discovers that being the first bunny on a police force of big, tough animals isn't so easy. Determined to prove herself, she jumps at the opportunity to crack a case, even if it means partnering with a fast-talking, scam-artist fox, Nick Wilde (voice of Jason Bateman), to solve the mystery. Walt Disney Animation Studios' "Zootopia," a comedy-adventure directed by Byron Howard ("Tangled," "Bolt") and Rich Moore ("Wreck-It Ralph," "The Simpsons") and co-directed by Jared Bush ("Penn Zero: Part-Time Hero"), opens in theaters on March 4, 2016.