TV Bits: 'Mad Dogs,' 'Homeland,' 'The Affair,' 'Wayward Pines,' 'Orange Is The New Black'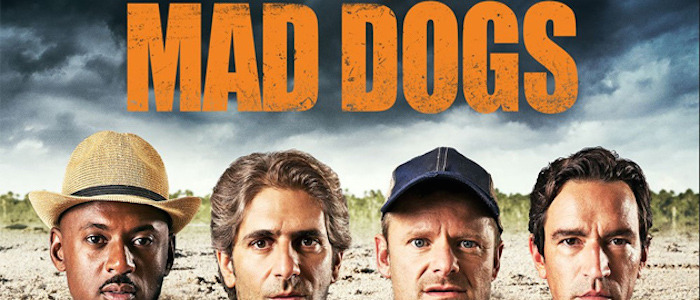 Welcome to TV bits, a round-up of all the television news that is important to viewers like you. In today's edition:
Amazon announce a premiere date for Shawn Ryan's Mad Dogs.
Showtime renews Homeland and The Affair.
Syfy will air the first episode of The Magicians a month early.
The Lion Guard is moving forward as a full Disney series.
Fox renews Wayward Pines for season 2.
Orange Is the New Black season 4 has finished filming.
Netflix may grab all of the headlines, but Amazon has been steadily growing a library of must-see streaming shows from must-see creators. Mad Dogs looks like it will continue this tradition. Based on the British series of the same name, the first season of the show will drop on Friday, January 22, 2016 for Amazon Prime subscribers. Here's how Roy Price, the vice president of Amazon Studios, describes the series:
Mad Dogs explores what happens when four college friends go on an exotic vacation that shockingly descends into a harrowing roller coaster that tests their mettle, their friendships and their very sense of identity. The show has a fantastic cast and is led by Shawn Ryan. We look forward to customers' reactions.
Although the cast includes recognizable names like Steve Zahn, Michael Imperioli, Billy Zane, Romany Malco and Ben Chaplin, the real draw for TV fans will be executive producer and showrunner Shawn Ryan, the mastermind behind The Shield, The Unit, and the beloved, short-lived Terriers.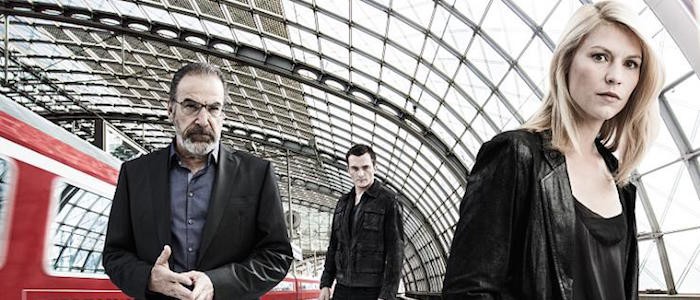 Showtime has officially renewed both Homeland and The Affair for their sixth and third seasons, respectively. Any other details are currently under wraps, but considering Homeland's willingness to reboot its location and the The Affair's constantly splintering perspective, just about anything can happen. Homeland still has two episodes left in its current season, so there's still plenty of time for Claire Danes to cry her way out of Berlin and into an exciting new location.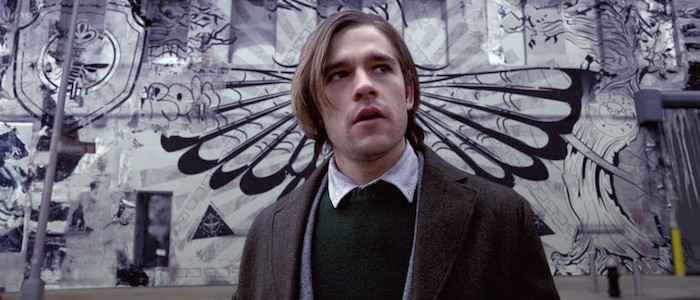 The first episode of The Magicians, Syfy's new fantasy series based on the trilogy of novels by author Lev Grossman, will air as part of a special sneak preview on December 16. The series proper won't actually premiere until January 25, 2016. The news was revealed by Grossman himself, who teased the not-so-secret secret screening on Twitter:
In case you missed it this AM: there will be an early unannounced 'secret' showing of ep. 1 of The Magicians at 10pm on Dec 16 on Syfy

— Lev Grossman (@leverus) December 9, 2015
The series stars Jason Ralph, Jade Taylor, Hale Appleman, and Olivia Taylor Dudley. Here's the official description for the first novel, which makes it sound like a grungier, American-ized Harry Potter for a slightly older audience:
Like everyone else, precocious high school senior Quentin Coldwater assumes that magic isn't real, until he finds himself admitted to a very secretive and exclusive college of magic in upstate New York. There he indulges in joys of college — friendship, love, sex, and booze — and receives a rigorous education in modern sorcery. But magic doesn't bring the happiness and adventure Quentin thought it would. After graduation, he and his friends stumble upon a secret that sets them on a remarkable journey that may just fulfill Quentin's yearning. But their journey turns out to be darker and more dangerous than they'd imagined.
And here's the trailer, just in case you want to see if this is worth the precious space on your DVR: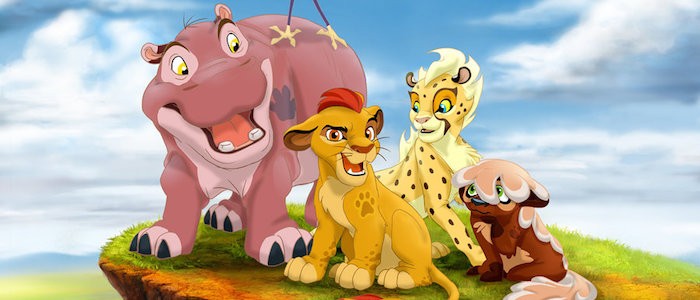 Following the successful premiere of the TV movie The Lion Guard: Return of the Roar, Disney is expanding the fourth film in the Lion King saga into a television series. Like the movie, which aired on the Disney Channel on November 22, the series will follow Kion, the son of Simba and Nala, as he assembles a crew of animal friends to protect the Pride Lands from whatever threatens it.
The regular voice cast will include Max Charles as Kion, Blair Underwood as the villainous crocodile Makuu, Ana Gasteyer as the "clever and scheming" jackal Reirei, and Maia Mitchell as Jasiri, a friendly hyena. Jason Marsden, Andy Dick and Lacey Chabert, who voiced characters in the 1998 direct-to-video sequel The Lion King II: Simba's Pride will also return for at least one episode. The series will premiere on January 15, 2016.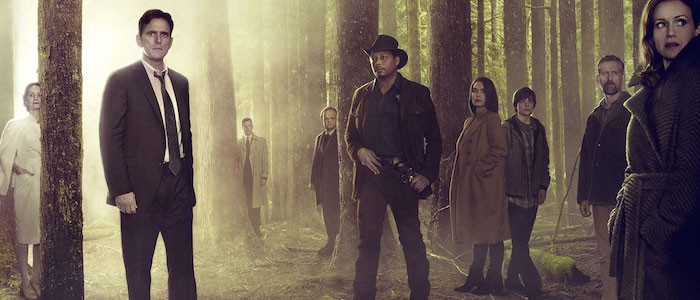 2015 was the year M. Night Shyamalan got his groove back. While The Visit was a hit at at the multiplex, his TV show, Wayward Pines, was a big hit on the small screen, doing strong numbers for Fox. Although originally intended to be a one-off event series, Fox has gone and renewed it for a second season. to quote Fox Broadcasting Entertainment President David Madden:
Wayward Pines was a huge hit for us this past summer. We were absolutely blown away by the mysterious and surprising world that Night and his team created, and the twisting-and-turning storytelling that drew viewers in from day one. Season Two is going to take the suspense, the vision of the future and the haunting character drama to whole new levels, and we can't wait for our fans to continue that ride next year.
It is currently unclear which cast members will return or if the new episodes will follow the other books in Blake Crouch's Wayward Pines book trilogy. In any case, the new season will air sometime next year.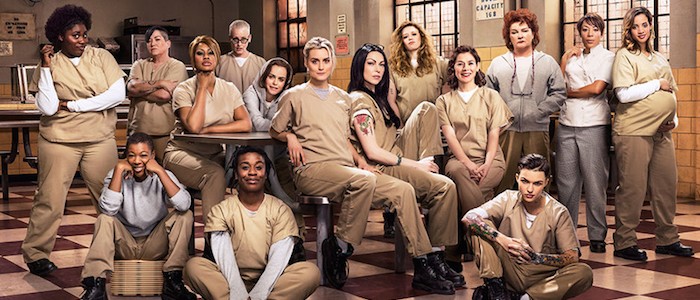 The fourth season of Netflix's Orange Is the New Black has finished filming. We know this because series star Taylor Schilling, a.k.a. Piper Chapman, let the world know on Twitter:
Filming for @OITNB Season 4 is finally complete! 🐓🎬👏 #BringOn2016 pic.twitter.com/kxN7TH960e

— Taylor Schilling UK (@PiperSchilling) December 8, 2015


Danielle Brooks, who plays Tasha "Taystee" Jefferson, also commemorated the end of the season on social media:
Last day shooting @OITNB Season 4 and what a Season it has been!! 🙌🏾🍊

— Danielle Brooks (@thedanieb) December 8, 2015
The big question now is when the season will arrive. Considering that the past three seasons have all dropped in June, the new batch of episodes will most likely follow suit. In other words: get comfortable. It's going to be some time yet.