'Legend Of Tarzan' Trailer: This Isn't The King Of The Jungle You Remember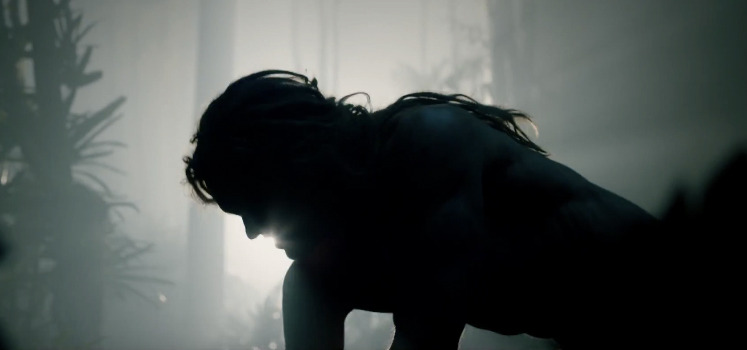 Since Disney's adaptation of John Carter of Mars didn't work out too well, maybe Warner Bros. will have more luck updating a more grounded novel from Edgar Rice Burroughs in The Legend of Tarzan.
True Blood and The East star Alexander Skarsgård takes the title role of the man who was raised in the jungle by a family of apes. However, this approach to Tarzan finds the character already removed from the jungles of Africa, living with his wife Jane (Margot Robbie) far away from his former home. But then some kind of scheme brings him back to the jungle, where his enemies will learn how he survived in the wild for so long.
Here's the Legend of Tarzan trailer from Warner Bros. Pictures:
From this trailer, I'm not entirely sure what to think. The first half feels like it's doing exactly what King Kong did all over again. But then we start seeing Tarzan's modern life as John Clayton III, Lord Greystroke interspersed with the kind of Tarzan action you'd expect, and it just feels a little off.
Whatever scheme is in play here by Christoph Waltz, it involves using Jane as bait for Tarzan, which likely won't turn out too well for him in the end. But Samuel L. Jackson is there to wield pistols, and could prove to be a challenge for Tarzan, even if he seems to have quite the close encounter with one of his ape friends.
There are also a lot of unfinished effects in this trailer, which is a bit distracting (though not as distracting as how ripped Skarsgård looks). Some of the shots of the apes look good while some of the other visual effects look like video game cinematics. But since the movie doesn't hit until next summer, they've got time to get everything in order.
John Hurt, Jim Broadbent and Djimon Hounsou also star in The Legend of Tarzan, and the movie hits 2D, 3D and IMAX theaters on July 1st, 2016.
It has been years since the man once known as Tarzan (Skarsgård) left the jungles of Africa behind for a gentrified life as John Clayton III, Lord Greystoke, with his beloved wife, Jane (Robbie) at his side. Now, he has been invited back to the Congo to serve as a trade emissary of Parliament, unaware that he is a pawn in a deadly convergence of greed and revenge, masterminded by the Belgian, Captain Leon Rom (Waltz). But those behind the murderous plot have no idea what they are about to unleash.
David Yates (the final four "Harry Potter" films, upcoming "Fantastic Beasts and Where to Find Them") directed "The Legend of Tarzan" from a screenplay by Adam Cozad and Craig Brewer, story by Brewer and Cozad based on the Tarzan stories created by Burroughs. Legendary producer Jerry Weintraub ("Behind the Candelabra," the "Ocean's" trilogy) produced the film, together with David Barron (the "Harry Potter" films, "Cinderella"), Alan Riche ("Southpaw") and Tony Ludwig ("Starsky & Hutch"). Susan Ekins, Nikolas Korda, Keith Goldberg, David Yates, Mike Richardson and Bruce Berman served as executive producers.