Ron Howard Says "Never Say Never" Regarding 'Willow 2'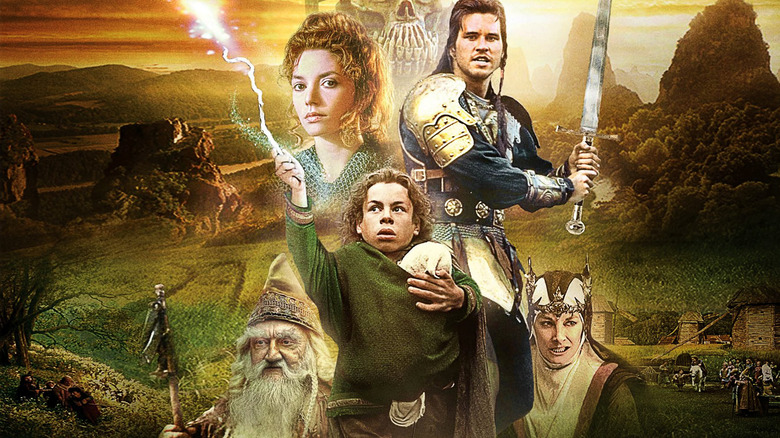 Are you a massive Willow fan? Then today's your lucky day, because director Ron Howard didn't totally brush off the idea of doing a sequel to the film. It's been almost 30 years since the fantasy picture, starring Warwick Davis (Life's Too Short) and Val Kilmer (Top Secret!), was released, but it's a world Howard wouldn't mind returning to.
Read the In the Heart of the Sea's director's comments after the jump.
Considering Lucasfilm is currently busy dreaming about all the money they're going to make off the return of Star Wars, Willow 2 probably isn't their top priority. In a Q & A over at Reddit, though, Howard says he's open to directing a sequel to his cult fantasy film:
Right now, the Lucasfilm team led by Kathleen Kennedy, who is an old dear friend, is entirely myopically focused on the Star Wars universe as you can imagine. So I think the immediate possibility of another Willow movie is probably not on the front burner. But Warwick Davis is such a cool guy, and he's continued to evolve as a talent ... man, he's Willow! And a grown-up Willow could be kind of cool, so, I'd say never say never.
While Howard doesn't call Willow a missed opportunity, his comments below read as if he wants to have a second chance to fully explore the world he and George Lucas set up back in 1988:
You know there are things about the movie Willow, as much affection as I have for it and as much affection as fans have for it that, you know, I would love to have a second chance with. George Lucas was so trusting; I was still fairly green, I always say it was a little like me doing my doctoral thesis working with George Lucas on that movie Willow. And I think today I could make it even more dynamic, I could make it cooler, I could make the funny stuff funnier, but all that said, you know Willow was a great experience and I'm really glad it sort of lives in peoples memory. Or younger people see it today and still find something to really like about it.
While "cooler" is definitely not what I'd want from a Willow sequel, there's definitely room for improvement, if they do ever make a Willow 2. Howard's movie is definitely a product of its time, but not in a bad way. There's a kindness to the film and the titular character we rarely see in fantasy movies anymore.
Is there any interest out there for a Willow 2, though? I know I'd be first in line to see Val Kilmer play Madmartigan again, but what about the rest of the world?