Ang Lee's 3D 'Thrilla In Manila' Back On Track, Two Stars Eyed For Muhammad Ali & Joe Frazier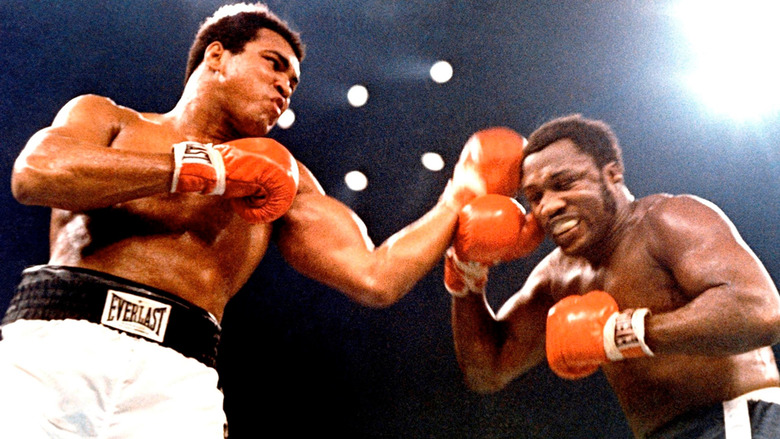 It's been a couple of years since we heard about Ang Lee's 3D boxing drama that was said to focus on the boxing world in the 1960s and 1970s, when heavyweights like Muhammad Ali and Joe Frazier ruled the ring and grabbed people's attention. The project was set up at Universal, but ended up taking a backseat so Lee could direct Billy Lynn's Long Halftime Walk instead.
Now the project has life again, this time at Jeff Robinov's Studio 8, and Lee is already scouting locations for the project. He also has an eye on two stars to play Frazier and Ali. Find out who they are after the jump.
Deadline broke the news of the Thrilla in Manila movie heading to Studio 8, so named for the iconic boxing match between Frazier and Ali that everyone couldn't wait to see. But it's The Wrap that pegs David Oyelowo (Selma) and Ray Fisher (set to play Cyborg in Justice League) Frazier and Ali respectively. There are no offers out to the actors at this point, but those two are supposedly the frontrunners.
Fisher so far remains untested as a major star, with his debut in the DC Comics cinematic universe coming in Batman v Superman: Dawn of Justice. But he must be doing something right. What helps in this specific instance is that Fisher already played Ali in a stage play called Fetch Clay, Make Man, so he clearly did a good job. However, his schedule for Justice League may keep him from taking the part.
Meanwhile, Oyelowo made waves last year with performances in Interstellar, A Most Violent Year and his Oscar-worthy but snubbed turn as Martin Luther King Jr. in Selma. There's no doubt in my mind that he can bring Frazier to life on the big screen and do it justice.
Now the question is just when the project might get off the ground. Studio 8 is saying the project is just in development, but as we said Lee is reportedly already scouting locations, hoping to make it his next movie. He also still plans to shoot in 3D, with rumblings that part of the delay getting the project off the ground was waiting for technology to catch up to his vision – not unlike James Cameron did with Avatar.
Lee just recently finished shooting Billy Lynn's Long Halftime Walk at 120 frames per second in 3D, so he's been anxious to keep pushing the boundaries of filmmaking in innovative ways. The higher frame rate and 3D combination didn't work too well for The Hobbit, but I'm definitely interested to see how Lee handles the technology. Deadline suggests he might shoot Thrilla in Manila the same way, but that's not a guarantee at this point.
In the meantime, we're still waiting for a first look at Billy Lynn's Long Halftime Walk, and Sony has the film set for release on November 11th, 2016.