'Trainspotting 2' Is Officially A Go; Danny Boyle Returning With Original Cast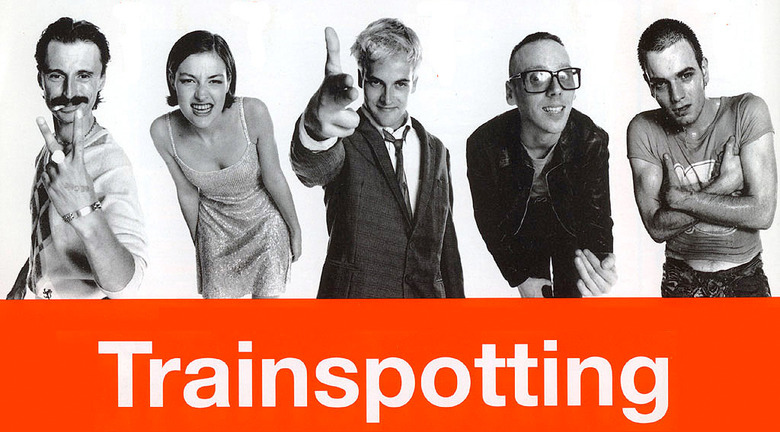 The long-promised Trainspotting sequel has taken one step closer to becoming a reality. Sony TriStar has just picked up the rights to the project, which will shoot next year. Original director Danny Boyle returns along with original cast members Ewan McGregor, Jonny Lee Miller, Ewen Bremner, and Robert Carlyle. Get more details on the Trainspotting sequel after the jump. 
served up the latest update on the Trainspotting sequel. Shooting will begin in spring 2016. The release is planned for an undetermined date in 2017, just missing the first film's 20th anniversary in 2016. John Hodge, who adapted the original film from Irvine Welsh's 1993 novel, also returns as screenwriter. The title of the new movie hasn't been revealed, although Boyle has previously floated T2 as a possibility (provided they can get the OK from the people behind the other T2, James Cameron's Terminator 2: Judgment Day).
The original Trainspotting followed a group of heroin addicts in 1980s Edinburgh. McGregor played protagonist and narrator Renton, who decides to try and get clean. His associates include Spud (Bremner), a dim but well-intentioned fellow addict; Sick Boy (Miller), a con artist and another addict; and Begbie (Carlye), a violent sociopath. The sequel will pick up with the characters 20 years later. In Welsh's 2002 follow-up novel, Porno, the gang reunites when Sick Boy decides to mount a porno, but it's unclear how closely the movie sequel will follow the book sequel.
TriStar president Hannah Minghella gushed about the project in a statement:
Trainspotting was a seminal movie for me. Like almost everyone my age, I had the 'Choose Life' poster on my university dorm room wall.
I have wanted to work with Danny ever since, so the opportunity to collaborate on the sequel is truly a dream come true. It perfectly represents the filmmaker-driven movies I am committed to making at TriStar.
And so did Boyle:
It's been 20 years since we met these characters and John Hodge's screenplay brilliantly explores what's happened to them — and to us — in the intervening years. We are grateful to Tom and Hannah for their support and we can't wait to get going.
The Trainspotting sequel has a lot to live up to, as evidenced by the quotes above, which is why it's actually kind of encouraging it's taken so long to come together.
he tried to get a Trainspotting sequel about 10 years ago, but halted his efforts when he realized the screenplay was "mediocre." It wasn't until last year, after a weeklong summit with Hodge, Welsh, and the original producing team, that Boyle finally felt they had something worthwhile — something that
as "one of the best scripts I've fucking read." Get your hopes up accordingly.