'Scarface', 'Big' And 'Independence Day' Star Robert Loggia Has Died At 85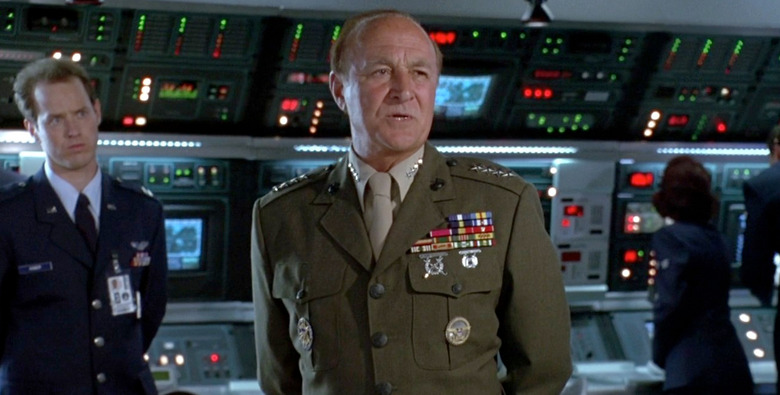 The weekend brings some sad news out of Hollywood with word from The New York Times of Robert Loggia dead at age 85 after a five year battle with Alzheimer's disease. Loggia appeared in dozens of TV shows such as Mancuso FBI, The Sopranos and Malcolm in the Middle as well as a wide variety of films including Independence Day, Big and Scarface.
The actor's wife of 41 years, Audrey Loggia, confirmed the actor's passing at his home in California, citing the natural progression of Alzheimer's disease as the cause of death.
Robert Loggia was born in Staten Island on January 3rd, 1930 as Salvatore Loggia. After studying journalism at the University of Missouri for a brief time, he decided to pursue acting, becoming part of the prestigious Actors Studio in New York. Like many actors, Loggia started his career on stage in the 1950s before making the jump to television.
Loggia first enjoyed a lucrative career in television for 20 years, appearing on nearly every popular TV series in the 1960s and 1970s. During this time, the actor appeared on Gunsmoke, Alfred Hitchcock Presents, Combat!, The Wild Wild West, Tarzan, Kojak, Mannix, McMillan & Wife, Columbo, SWAT, Wonder Woman, The Bionic Woman, The Six Million Dollar Man, The Rockford Files, Starsky and Hutch, Hawaii Five-0, Charlie's Angels and more. That's a hell of a resumé.
But it wouldn't be until later in his career that he would get an Emmy nomination for starring in Mancuso FBI in 1990. Then 11 years later he would get another nomination for his role as Grandpa Victor in Malcolm in the Middle.
In the 1980s, Loggia became quite the sought after actor on the big screen delivering stellar supporting turns in Scarface, Prizzi's Honor, Jagged Edge (for which he was nominated for an Oscar), The Curse of the Pink Panther, The Trail of the Pink Panther, An Officer and a Gentlemen, a voice role in Oliver & Company, and of course, Big:
Other key film roles include Independence Day, I Love Trouble and a cameo in Tim and Eric's Billion Dollar Movie while his more recent TV career saw him popping up on Family Guy, Men of a Certain Age, Monk and the remakes of Kojak and Hawaii Five-0, bringing his career full circle.
Loggia was a strong talent, always bringing some real weight to supporting roles, often times enough to steal scenes from the leads. He may not have been a household name, but that seems to be what he liked about acting as he told the Associated Press in 1990, "I'm a character actor in that I play many different roles, and I'm virtually unrecognizable from one role to another. So I never wear out my welcome."
Loggia leaves behind an impressive career and he will be missed. Our thoughts go out to Robert Loggia's family and friends at this difficult time. He