Marvel Might Have Their 'Black Panther' Director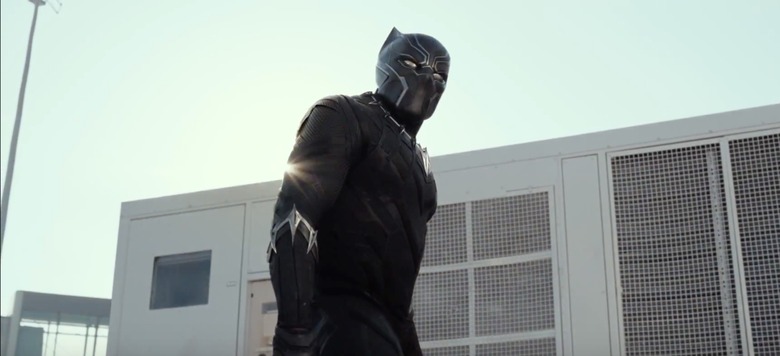 Director Ryan Coogler (Fruitvale Station) is probably fielding all sorts of offers at the moment. The filmmaker is hot off the success of Creed, so, understandably, Marvel is currently eyeing him to direct Black Panther.
Learn more about the project and Coogler's involvement after the jump.
Birth.Movies.Death's sources tell them the director is currently in talks to helm the origin story. Coogler just may have helped launched a new franchise, so it's really a no-brainer to ask him to start another. Creatively speaking, he's also an ideal candidate for the project. Creed found the sweet spot between art and commerce, and a director who can handle that balance isn't always easy to find.
Ava DuVernay (Selma) was the last director to enter into serious negotiations for Black Panther, that we know of, and she turned the project down because she couldn't make an "Ava DuVernay film":
"At one point, the answer was yes, because I thought there was value in putting that kind of imagery into the culture in a worldwide, huge way, in a certain way: excitement, action, fun, all those things, and yet still be focused on a black man as a hero — that would be pretty revolutionary. These Marvel films go everywhere from Shanghai to Uganda, and nothing that I probably will make will reach that many people, so I found value in that. That's how the conversations continued, because that's what I was interested in. But everyone's interested in different things. What my name is on means something to me — (my bodies of work) are my children. This is my art. This is what will live on after I'm gone. So it's important to me that that be true to who I was in this moment. And if there's too much compromise, it really wasn't going to be an Ava DuVernay film."
If Coogler attaches himself to the project, then that mostly like means he believes he can bring his voice to the comic book character. Right now, Coogler doesn't have to direct anything he doesn't want to make. If he signs up for Black Panther, that's all well and good, but where exactly would that leave Creed 2? We'll probably see that sequel come to fruition, but it'd be a shame if Coogler didn't return to the director's chair.
Black Panther stars Chadwick Boseman as Wakandan leader T'Challa, a.k.a. Black Panther, and possibly Andy Serkis as his nemesis Ulysses Klaue. Serkis appeared in Avengers: Age of Ultron this summer, while Boseman's Black Panther will make his debut in next summer's Captain America: Civil War.
Black Panther movie opens July 6, 2018.