'Star Wars' Is Meeting With Four Female Directors And Three Female Screenwriters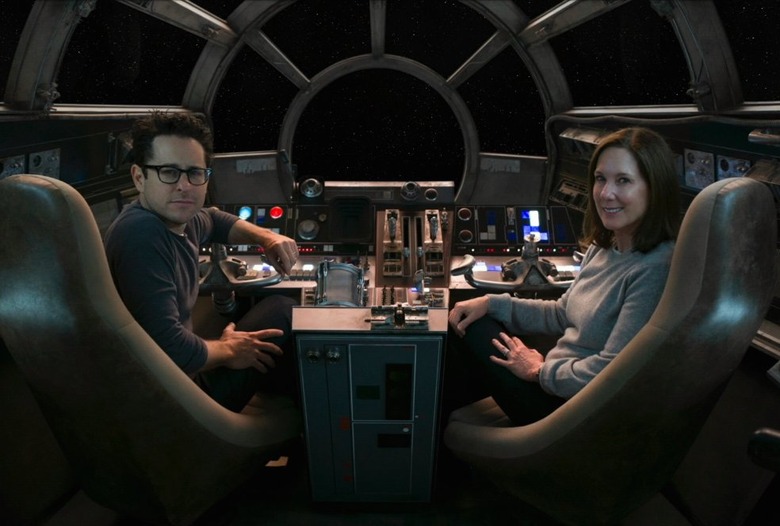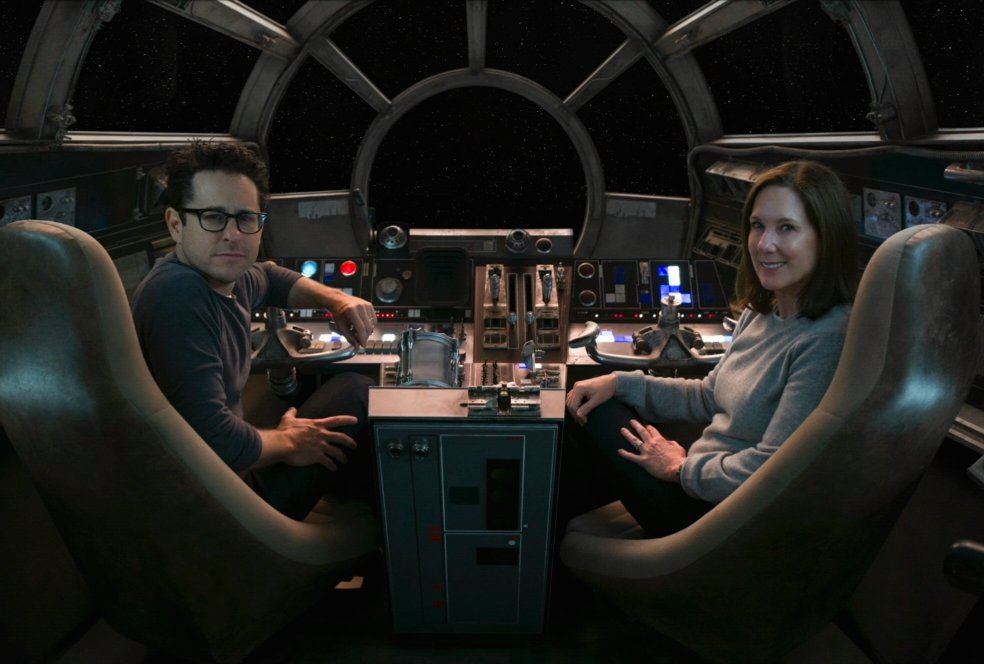 Female Star Wars fans have existed as long as Star Wars has existed, but the films themselves have not, historically speaking, been overly concerned with women and girls. All the past films were written and directed by men, about men (with the lonely exceptions of Leia and Padmé). But that was then. This is now. And the new Disney-run era of the franchise is making an active effort to be more inclusive.
For starters, that means introducing more female leads like Rey (Daisy Ridley) and Felicity Jones' mysterious Rogue One character. It also means adding more female talent behind the camera — which is why Lucasfilm is taking meetings with four female directors and three female writers about upcoming installments of the series.
Following a recent summit to discuss the gender gap in Hollywood, William Morris Endeavor agent Adriana Alberghetti set up meetings at Lucasfilm for four female directors and three female screenwriters. While the LA Times, which reported the news, doesn't name names, Alberghetti's clients include directors Sarah Gavron (Suffragette) and S.J. Clarkson (Jessica Jones), and writers Linda Woolverton (Maleficent) and Marti Noxon (Buffy the Vampire Slayer).
Which is a great start, but here's the catch: Even if Lucasfilm hires one of these women today, it'll be several years before we actually get a female-directed Star Wars film. Here's what we've got coming in the near future: J.J. Abrams' The Force Awakens this year, Gareth Edwards' Rogue One in 2016, Rian Johnson's Episode VIII in 2017, Phil Lord and Chris Miller's Han Solo spinoff in 2018, and Colin Trevorrow's Episode IX in 2019. Unless Disney decides to squeeze an extra one in there somewhere, the next open slot for a Star Wars director doesn't come until 2020.
For what it's worth, Lucasfilm head Kathleen Kennedy has gone out of her way to emphasize that Star Wars will get a female director... eventually:
It is going to happen. We are going to hire a woman who's going to direct a Star Wars movie. I have no doubt. On the other hand, I want to make sure we put someone in that position who's set up for success. It's not just a token job to look out and try to find a woman that we could put into a position of directing Star Wars... If we do want to bring a woman in to direct a Star Wars movie, we want to make sure that it's somebody who's passionate and really, really wants to do a Star Wars movie. We don't want to talk somebody into it.
And Kennedy has stressed that a lot of the other people involved with Star Wars are women:
Fifty percent of our executive team are women. Six out of eight of the people in my Story Group are women. I think it's making a huge difference in the kind of stories we're trying to tell.
There's no denying there's a serious gender imbalance in Hollywood. A Star Wars movie would be a big get for any filmmaker, male or female, and it's exactly the kind of high-profile, big-budget opportunity that rarely seems to get offered to women. Lucasfilm genuinely seems interested in changing that, which is great to see. For now, we applaud their efforts. We'll save our cheers for the day when Lucasfilm actually announces its first female Star Wars director.