'Friday The 13th' Reboot Loses 'V/H/S' Director, Gains 'Prisoners' Writer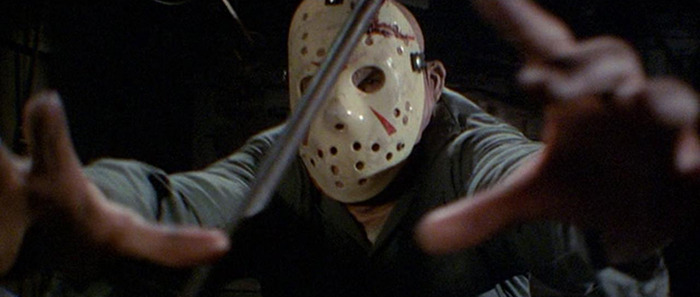 Once upon a time, Paramount had ambitions of opening a new Friday the 13th reboot in spring 2015. When that didn't work out, they decided to release the film in fall 2015 instead. Fall 2015 became summer 2016, and then early 2017. A less persistent person (or studio, rather) might have given up by now, but not Paramount. They're going to reboot Friday the 13th, damnit, no matter what it takes.
As of now, that means starting at square one again. Prisoners scribe Aaron Guzikowski has been tapped to write a new script, while previously attached director David Bruckner (V/H/S) has dropped out. More about the new Friday the 13th reboot writer after the jump. 
Variety reports Guzikowski is in negotiations to pen the new Friday the 13th. Nick Antosca (Hannibal) took a crack at the script earlier this year, and before him Richard Naing and Ian Goldberg submitted a draft. Besides Prisoners, Guzikowski's work includes the Mark Wahlberg thriller Contraband, the upcoming Papillon remake, and Universal's new The Wolf Man. He also created the Sundance Channel drama The Red Road.
Meanwhile, TheWrap reports Bruckner is on his way out. Bruckner was first attached in 2014, but after so many delays producers were reluctant to ask him to stick around and wait for Guzikowski to complete yet another draft. The trade notes that the producers would still "love" to have Bruckner direct, and may yet go back to him when the new screenplay is ready.
The upcoming film will be the 13th in the franchise, which launched in 1980. Few details have been revealed about this latest installment, but presumably it'll focus once again on serial killer / hockey mask enthusiast Jason Voorhees. We do know it won't be found-footage, because fans got really, really cranky when that idea started making the rounds. Michael Bay is producing through Platinum Dunes, along with Andrew Form and Brad Fuller.
The last Friday the 13th was released in 2009, and the next one has been in the works for some time. Paramount nabbed the Friday the 13th rights from New Line by giving up a piece of Christopher Nolan's Interstellar. But they won't have the rights indefinitely, and the clock is ticking. The new Friday the 13th is currently set for January 13, 2017. Given that Paramount also has Monster Trucks in that slot, though, don't be surprised if it moves again.