Cool Stuff: Kevin Dart's Science And Nature Art Show At Gallery 1988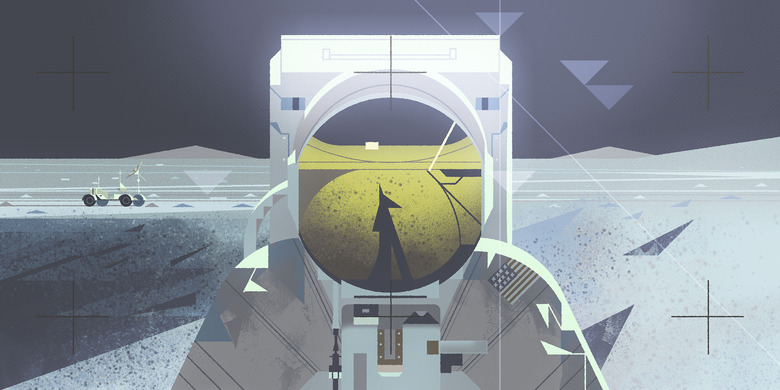 Kevin Dart is one of my favorite artists, yet we haven't had too much of a chance to feature him on /Film as he doesn't do a ton of pop culture artwork. You might remember he did that awesome triptych set of posters for Inception which were available at IMAX screenings of the film, and also some of his beautiful early concept art paintings for Disney Animation's Big Hero 6.
Dart has an art show at Gallery 1988 East which opens up this Friday night that I wanted to feature on the site even though it doesn't have any direct connections to movies or television (but if you've watched movies like Apollo 13, The Martian or Gravity or any other space film, these are related indirectly). Kevin Dart's Science & Nature art show will feature prints that focus "on the wonder that is space and our surroundings." Because we're all geeks here (right?), I thought I'd post a preview of the space and NASA inspired prints that will be available at the show. Hit the jump to see them now.
I absolutely love his space shuttle prints, and am lucky to have his previous set of three prints he released at Comic Con: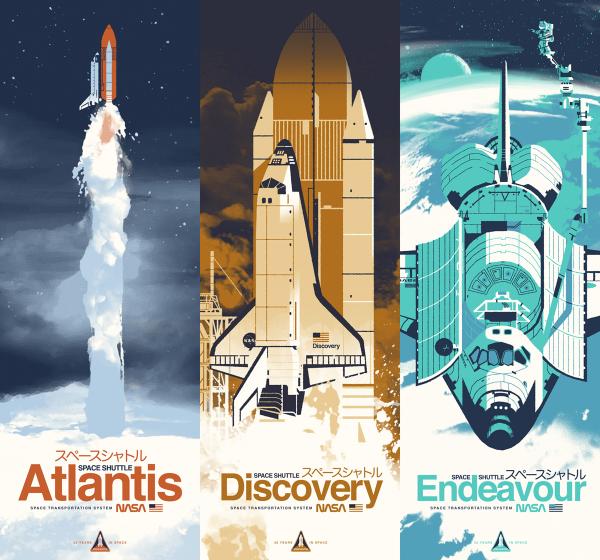 Kevin Dart's Science and Nature art show opens at Gallery 1988 East on Friday December 4th, with a grand opening reception beginning at 7pm and running until 9pm at 7021 Melrose Ave. in Los Angeles California. This show will mark the first time you can buy these limited edition prints. In addition to Kevin Dart's work, a few of his friends have also contributed pieces for the exhibit and theme. Below you can watch an animated trailer that was put together for the exhibition:
If you can't make it to the show in Los Angeles, the leftover prints will become available online on Saturday afternoon sometime in the pacific time, at gallery1988.com. Kevin Dart's Science and Nature art show will run through December 20th 2015, so if you want to check out the artwork in person you'll have a few weeks to make it happen.